MATTEO FATO FOR THE CONTEMPORARY DAY
5th December 5, 2020
Matteo Fato for the day of the contemporary, the great annual event, promoted by AMACI, which celebrates contemporary art by encouraging the participation of as many subjects and realities as possible to strongly promote and bring out the network of contemporary, national and international.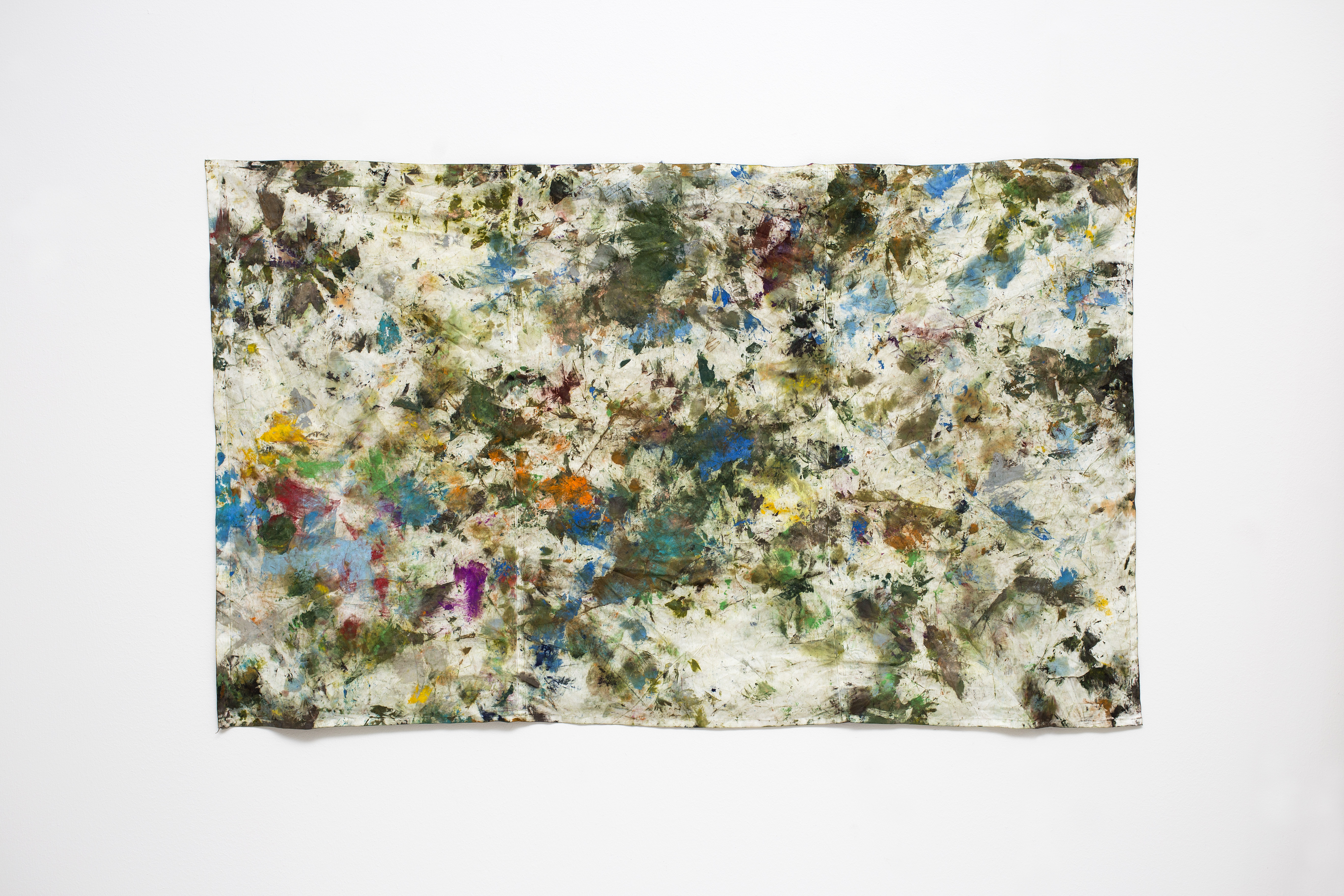 Fondazione Ermanno Casoli presents Matteo Fato for the day of the contemporary. An exclusive content donated by the artist, winner of the XVIII edition of the Ermanno Casoli Prize, to FEC on the occasion of the contemporary day organized by AMACI.
Matteo Fato, "The beauty of the world, in its landscape, burns the eyes; (you have to surrender, waving a white flag dirty with the ashes falling from the eyes, having it cleaned by the wind, to be able to cure them); before painting again ", 2020 (approximately) Brush cleaning on flag from landscape paintings, 130 x 80cm
The human body proceeds from the earth, everything that did not become human remained pure earth. The whole earth is matter not transformed into humanity. A flower is a stage of the earth of the terrestrial garden in which the human maturation of all Nature was interrupted.
Extract from the text by Gianni Garrera for: Flame of Love Viva (heaven and earth do not belong to the word), edited by Adele Cappelli, hired Gianni Garrera. Acquaviva Picena, Medieval Fortress / Church of San Rocco (A mouthful of art, Elpis Foundation & Galleria Continua)
Courtesy of the Artist & Monitor , Rome – Lisbon – Pereto (AQ)
Follow us on our social networks!