Soon for sale the book INNOVARE L'IMPRESA CON L'ARTE. IL METODO DELLA FONDAZIONE ERMANNO CASOLI
Soon for sale the book
"INNOVARE L'IMPRESA CON L'ARTE. IL METODO DELLA FONDAZIONE ERMANNO CASOLI",
by Deborah Carè, Chiara Paolino, Marcello Smarrelli
Preface by Pier Luigi Celli
A multi-voice tale on the art-business relation, focused on the ten year experience of Fondazione Ermanno Casoli.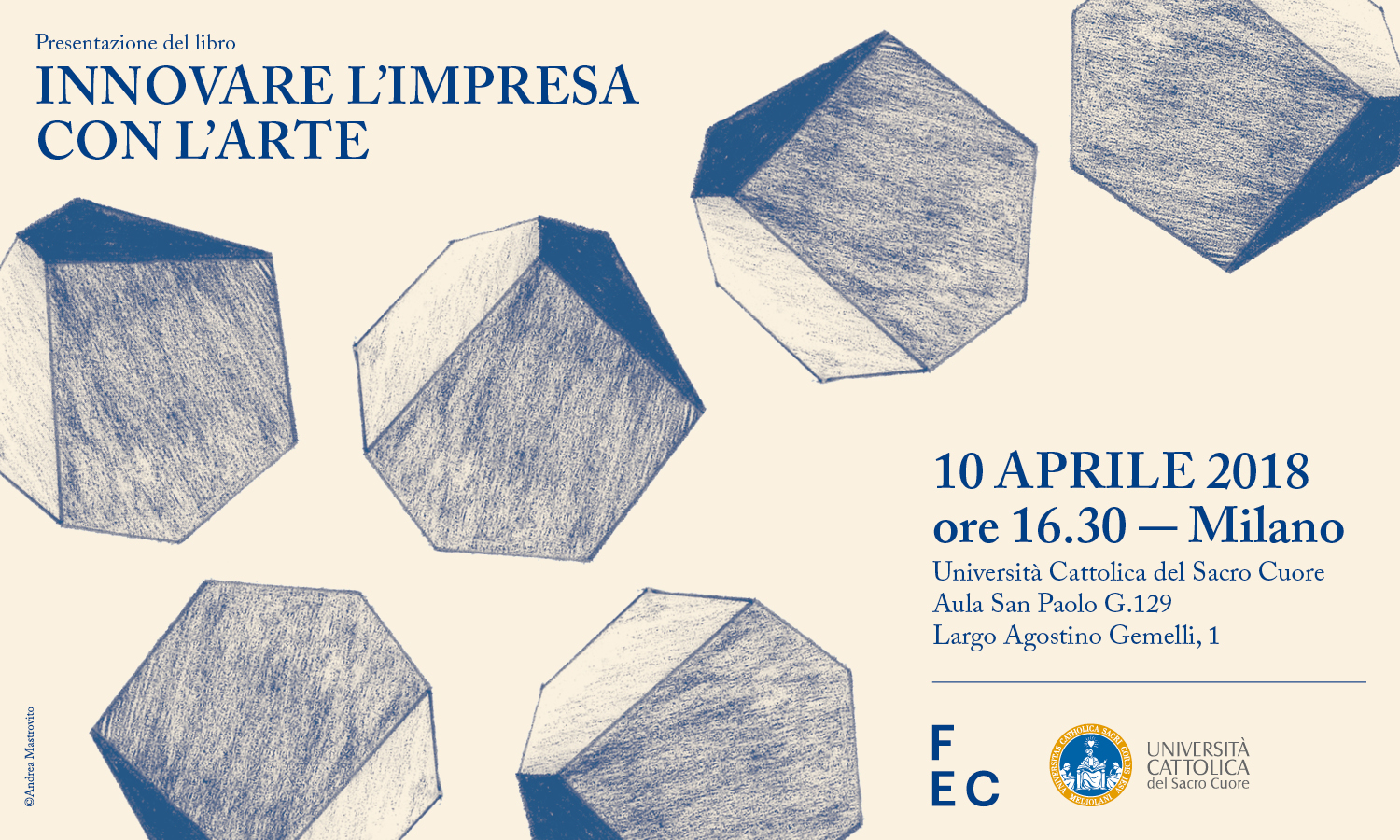 Innovare l'impresa con l'arte. Il metodo della Fondazione Ermanno Casoli is the book's title; it is published by Egea, and will be presented on Tuesday, April 10th 2018, at 16.30, in Milan. The venue will be Sala San Paolo G.129, Università Cattolica del Sacro Cuore.
The presentation will be introduced by Prof. Domenico Bodega, Dean of the Department of Economics of Università Cattolica del Sacro Cuore, and the moderator will be Marco Carminati, art historian and Sole 24 Ore journalist. Besides the authors, Francesco Casoli, Elica President and artista Ettore Favini will take part to the meeting.
During an informal meeting and open to participants, the authors will talk about the main topics of the book: how businesses are benefited by art, the art ability to be a tool for personal identity innovation and a trigger of more effective behaviors; art as a way to renew learning and knowledge creation, as a way to innovate the physical space, the products and the enterprise processes, that is a new way to conceive the competitive advantage through art.
Free entry on a first come first served basis