ARTISSIMA 2018 | Book presentation INNOVARE L'IMPRESA CON L'ARTE. Il metodo della Fondazione Ermanno Casoli
Presentation of the book Innovare l'impresa con l'arte. Il metodo della Fondazione Ermanno Casoli (Innovating enterprises through art. The Fondazione Ermanno Casoli method)
Friday, 2nd November 2018 at 4 pm
ARTISSIMA – INTERNATIONAL FAIR OF CONTEMPORARY ART OF TURIN
"Oval" Pavilion – Book Corner via Giacomo Mattè Trucco, 70 – Turin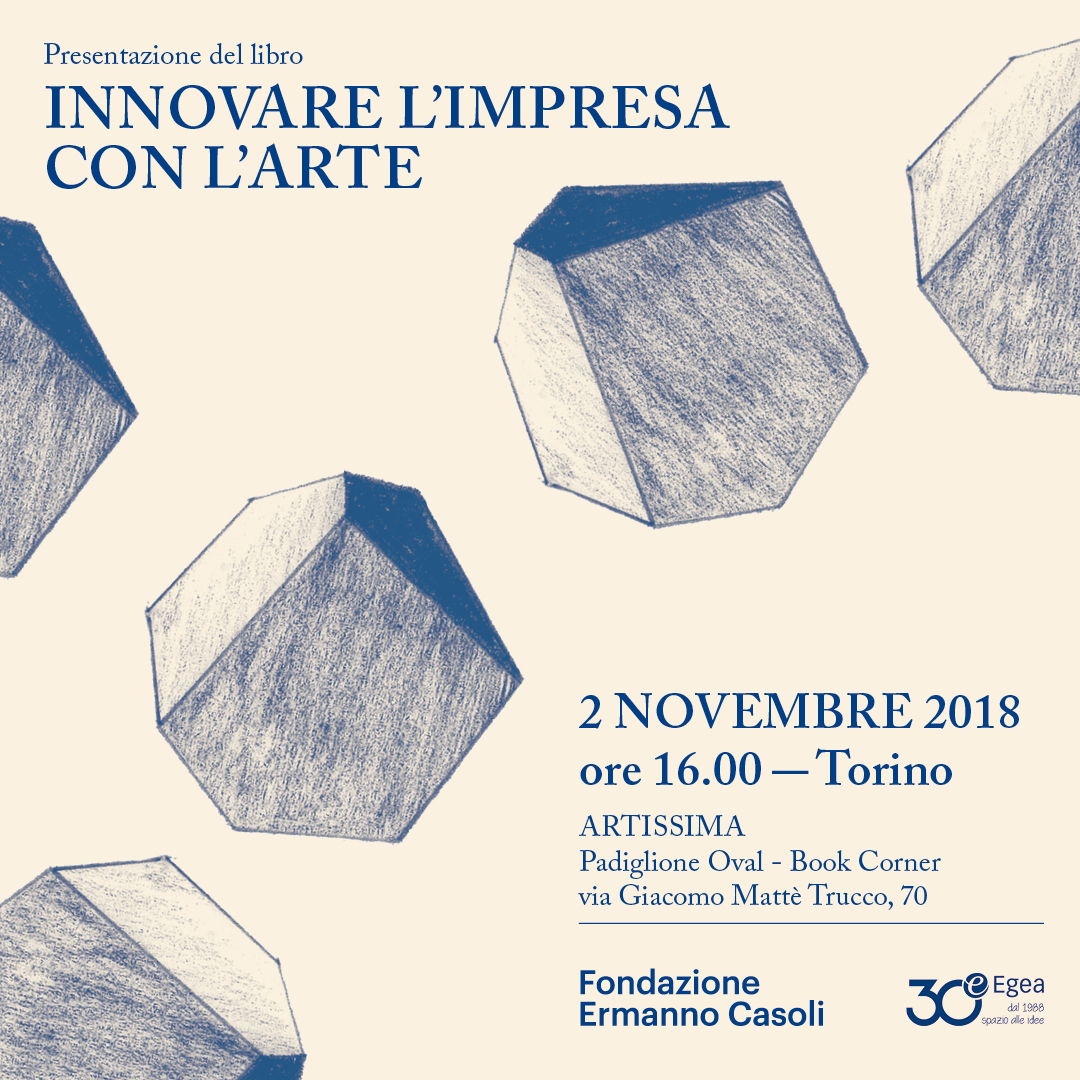 The book Innovare l'impresa con l'arte. Il metodo della Fondazione Ermanno Casoli by Deborah Carè, Chiara Paolino and Marcello Smarrelli, with preface by Pier Luigi Celli, will be presented on Friday, 2nd November 2018, from 4 to 5 pm, in Turin, within the framework of the 25th edition of ARTISSIMA.
The book, published by the Egea publishing house, aims at promoting good practices in the organisation of art events within enterprises by discussing the most recent theoretical approaches regarding the relationship between art and business while analysing the implementation of the very "method" devised by the Fondazione Ermanno Casoli foundation, based on its ten-year experience with important Italian companies, and similar methods adopted at an international level.
The presentation, which will take place at the Book Corner of the fair, will feature authors Chiara Paolino – Company Organisation researcher at the Cattolica University of Milan, Marcello Smarrelli – Artistic Director of FEC and artist Marinella Senatore.
Use the entry ticket to the Fair to access the presentation