Il Grande Baccano (Big Bang)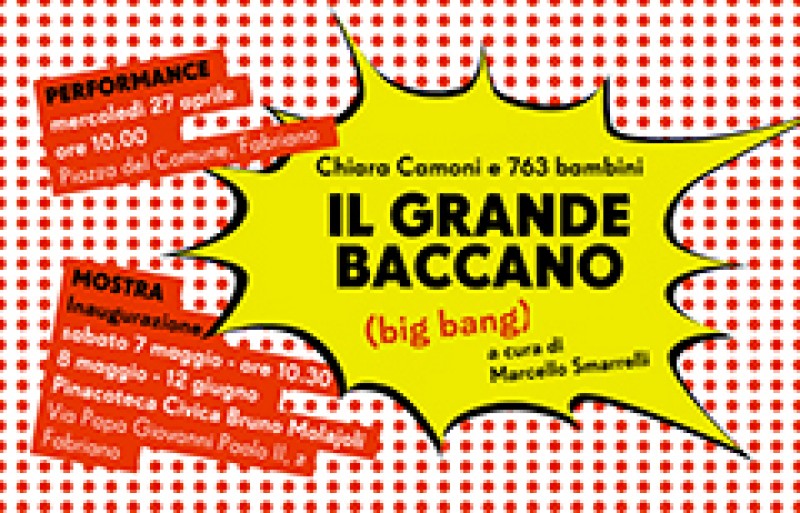 Here you are Il Grande Baccano (Big Bang), a Chiara Camoni's project curated by Marcello Smarrelli and realized by Fondazione Ermanno Casoli with Confindustria Ancona and Comune di Fabriano. This project is included within E-straordinario for Kids program and is directed to kindergarten and primary school first and second class students. It aims at encouraging the reuse of industrial waste, by stimulating children's creativity and fantasy.
With the imperfect materials that Fabriano territory companies provide, 763 children from I.C. zona est Aldo Moro, I.C. Fernanda Imondi Romagnoli and I.C. Marco Polo schools created 763 percussion instruments that, directed by Chiara Camoni, will be played in a gradual crescendo during the public performance that will take place on Wednesday, April 27th at 10.00am at Piazza del Comune in Fabriano. They will produce a real joy explosion: Il Grande Baccano (Big Bang).
The performance video documentation and the instruments will be included in a wide installation that will open on May 7th, at 10:30am, at Pinacoteca Civica Bruno Molajoli in Fabriano. Visitors will be able to see it until June 12th.