FEC participates in the Thirteenth Day of Contemporary Art
On Saturday, October 14th, FEC participates in the Thirteenth Day of Contemporary Art – the great annual event organized by AMACI to bring the art of our time to the general public – organizing guided tours of the Elica art collection.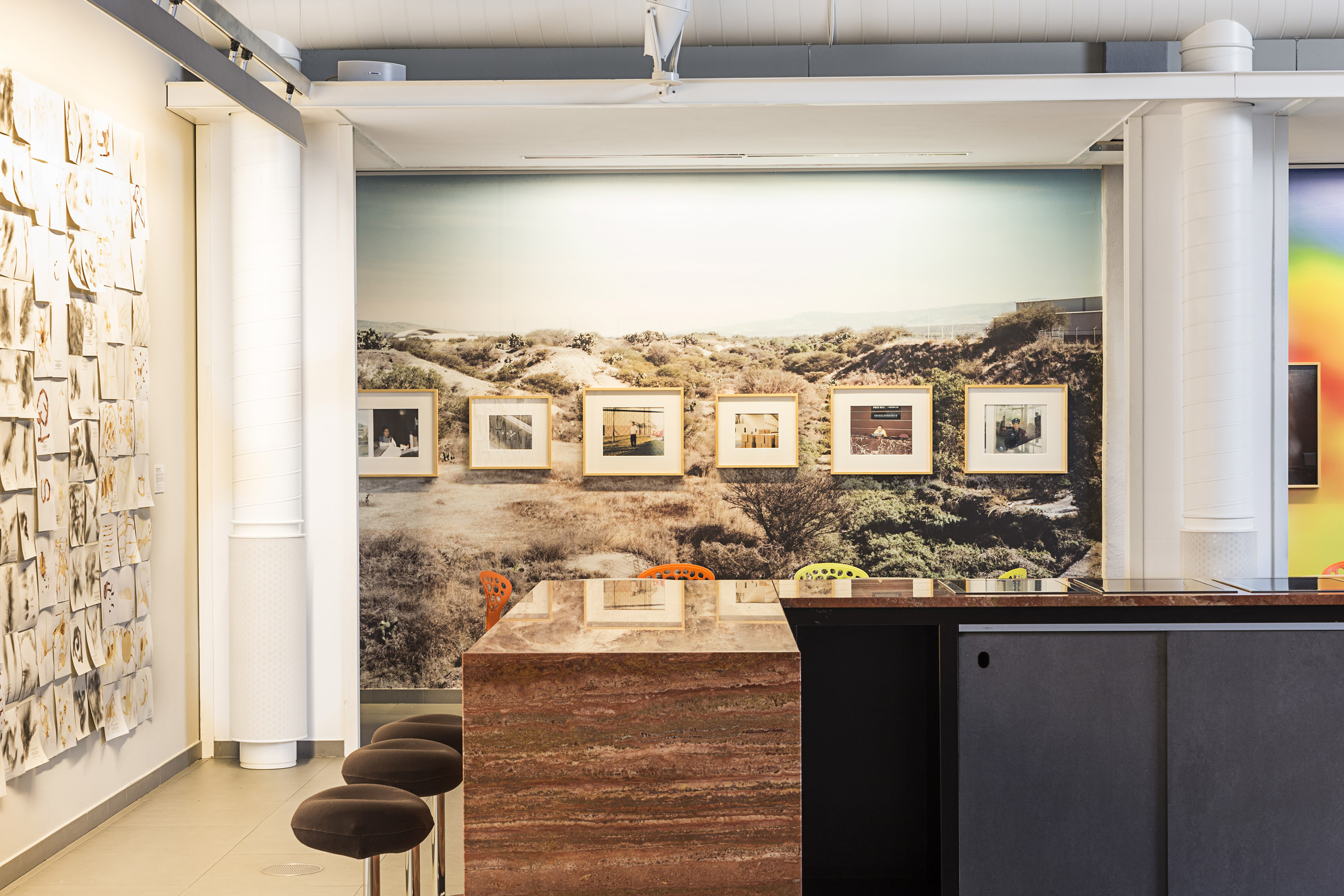 Gli spazi dell'Headquarters Elica di Fabriano dove sono esposte le opere che i dipendenti di Elica hanno realizzato insieme agli artisti durante le attività di E-STRAORDINARIO. Photo credit: Marco Tedeschi
Ermanno Casoli Foundation invites all Contemporary Art lovers to visit the Corporate Collection of Elica – its main supporter – that represents a way in which art enters the workplaces improving the working environment and getting the community used to the signs of contemporary.
Elica Corporate Collection results from the interaction between employees and internationally renowned artists. The artworks are fully realised during FEC's workshops, in which contemporary art turns into an educational and methodological tool, contributing to improve working places and innovation.
Elica Corporate Collection is included into Global Corporate Collection (2015), a volume dedicated to the 100 best artistic corporate collection worldwide.
Guided tours will be available at 10 am, 11 am and 12 am on October 14th, for groups of  10 people maximum.  Reservation required no later than Wednesday 11th October by writing to: segreteria@fondazionecasoli.org
More info:
Cristina Terzoni
Production
+39 0732 6104257 | +39 345 6420254