10X10XFEC – Chiara Camoni for FEC's 10th anniversary
"I observed the images from Il Grande Baccano, and lingered on a series of portraits of the post-performance resting instruments. In one of these, a rounded instrument reminded me of a zero. All I had to do was adding a one before it".
Chiara Camoni, 10x10xFEC, 2017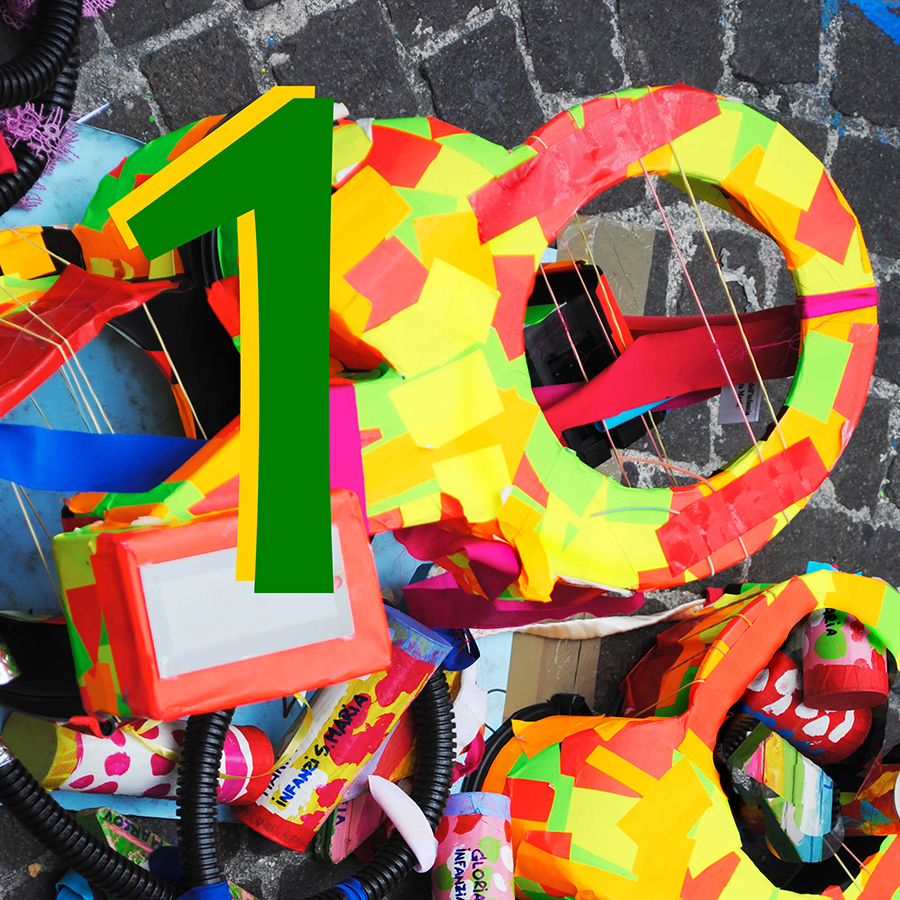 Chiara Camoni, 10x010xFEC, 2017
To celebrate Fondazione Ermanno Casoli's tenth anniversary (2007 – 2017), we asked 10 artists to personally interpret the number 10.
The image that Chiara Camoni came up with arises from one of the pictures that were taken to document Il Grande Baccano (Big Bang). Ovvero 763 strumenti per 763 bambini; this was a project that was carried out last year with kindergarten children and students from first and second grade from the three Fabriano primary schools. The project engaged 763 children.
The artist declared:
I observed the images from Il Grande Baccano, and lingered on a series of portraits of the post-performance resting instruments.
Every child, before leaving, placed their instruments on the square cobblestones. This generated spontaneous agglomerates, some of them were put in order, some others were randomly arranged: they created a bizarre and fluorescent still life.
One of these, a rounded instrument, reminded me of a zero. All I had to do was adding a one before it.
During the year, the homepage will host the invited artists' images: Francesco Arena, Francesco Barocco, Chiara Camoni, Danilo Correale, Ettore Favini, Anna Franceschini, Francesca Grilli, Diego Marcon, Andrea Mastrovito, and Sissi.