Deborah Carè guest at training course "Cultura, creatività, innovazione"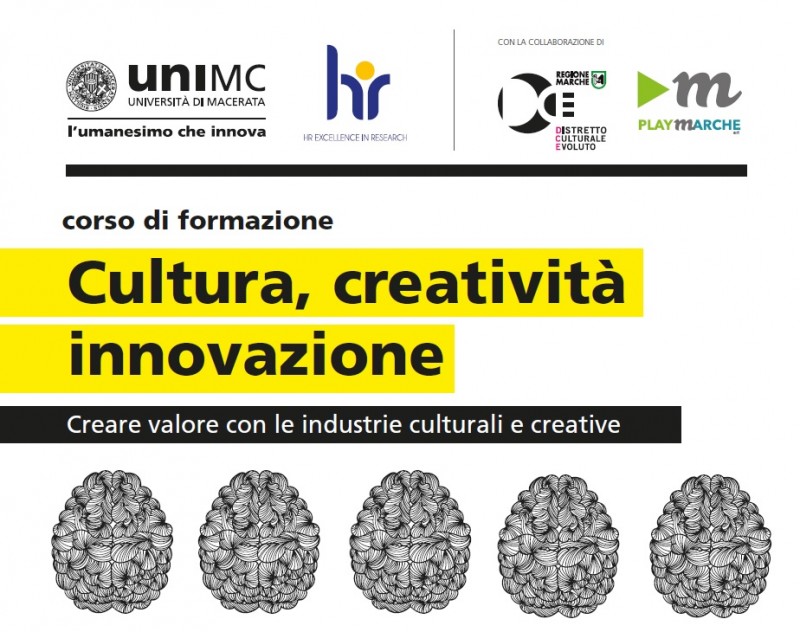 Fondazione Ermanno Casoli's director Deborah Carè will join the training course "Cultura, creatività, innovazione – Creare valore con le industrie culturali e creative" (Culture, creativity, innovation – Creating value with the cultural and creative industries) which is sponsored by Regione Marche and Fondazione Symbola, in collaboration with PlayMarche Srl and Progetto DCE PlayMarche. The meeting will take place on Friday, October 9th at the University.
The course deals with issues related to knowledge acquisition and skill development for activating and strengthening innovation processes in communication, territory relation, planning, attraction and funding ability within the culture and creative industries.
On this occasion, Deborah Carè will speak about FEC latest year experience of bringing contemporary art to Elica, with the purpose of fostering remarkable innovation and research processes. Collaboration and work sharing among artists and employees enhance classic thinking schemes disruption and trigger mind flexibility, which is essential for developing new ideas that generate cultural and economic growth within the enterprise.
More info:  studiumanistici.unimc.it