"The Game" premiere, a movie by Danilo Correale for the Ermanno Casoli Award XIV edition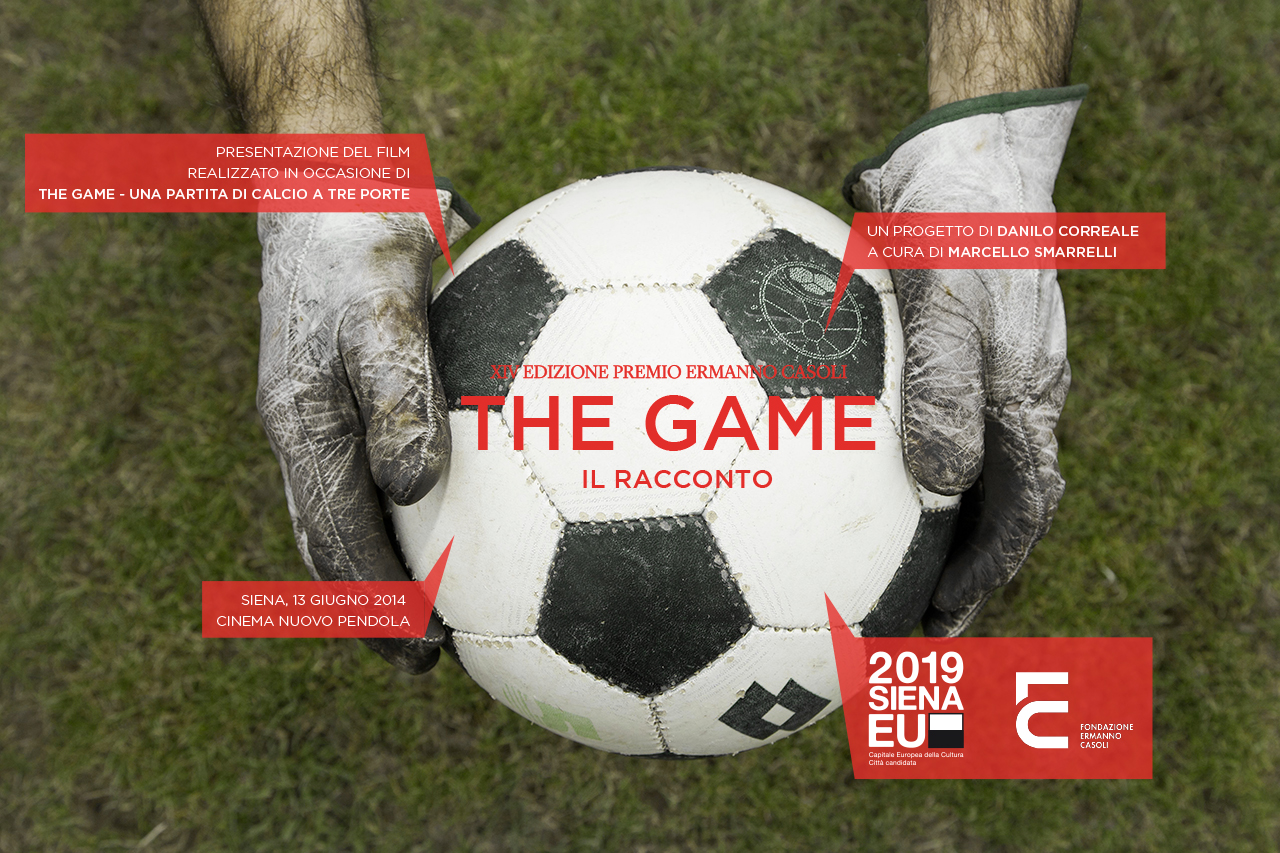 Friday, June 13th, 2014
The Game is the title that artist Danilo Correale gave to the movie that won the Ermanno Casoli Award XIV edition. It featured more than eighty employees from three major companies in the Siena province –  ColleVilca srl, PR Industrial Srl, and Trigano Spa. They played a football match, half sport event, half performance, which took place on December 8th, 2013 at "Gino Manni" stadium in Colle di Val d'Elsa (Siena).
The movie was premiered on June 13th, 2014 at Siena's historic Cinema Nuovo Pendola; it narrates the non-working time that the artist and the companies employees shared, during which a new way of producing contents and representations was experimented: from the very first meetings to the workshop steps, from the trainings to the surreal three-goal football match of December 8th. More than two months of debates, planning, and practice were turned into the narration of an extraordinary experience. The 75-minute movie was realized by using different footage formats. The diverse business stories and the various project steps were reflected with the purpose of engaging and getting the audience aware of a "different" working-class sector.
The Ermanno Casoli Award XIV edition activities were included in Pier Luigi Sacco's project for nominating Siena European Capital of Culture 2019.