The Big Archive by Perino & Vele for E-STRAORDINARIO for Kids #5
The Big Archive by Perino & Vele
for E-STRAORDINARIO for kids #5.
On Thursday, September 7th 2017
Headquarters Elica, Fabriano with 80 children.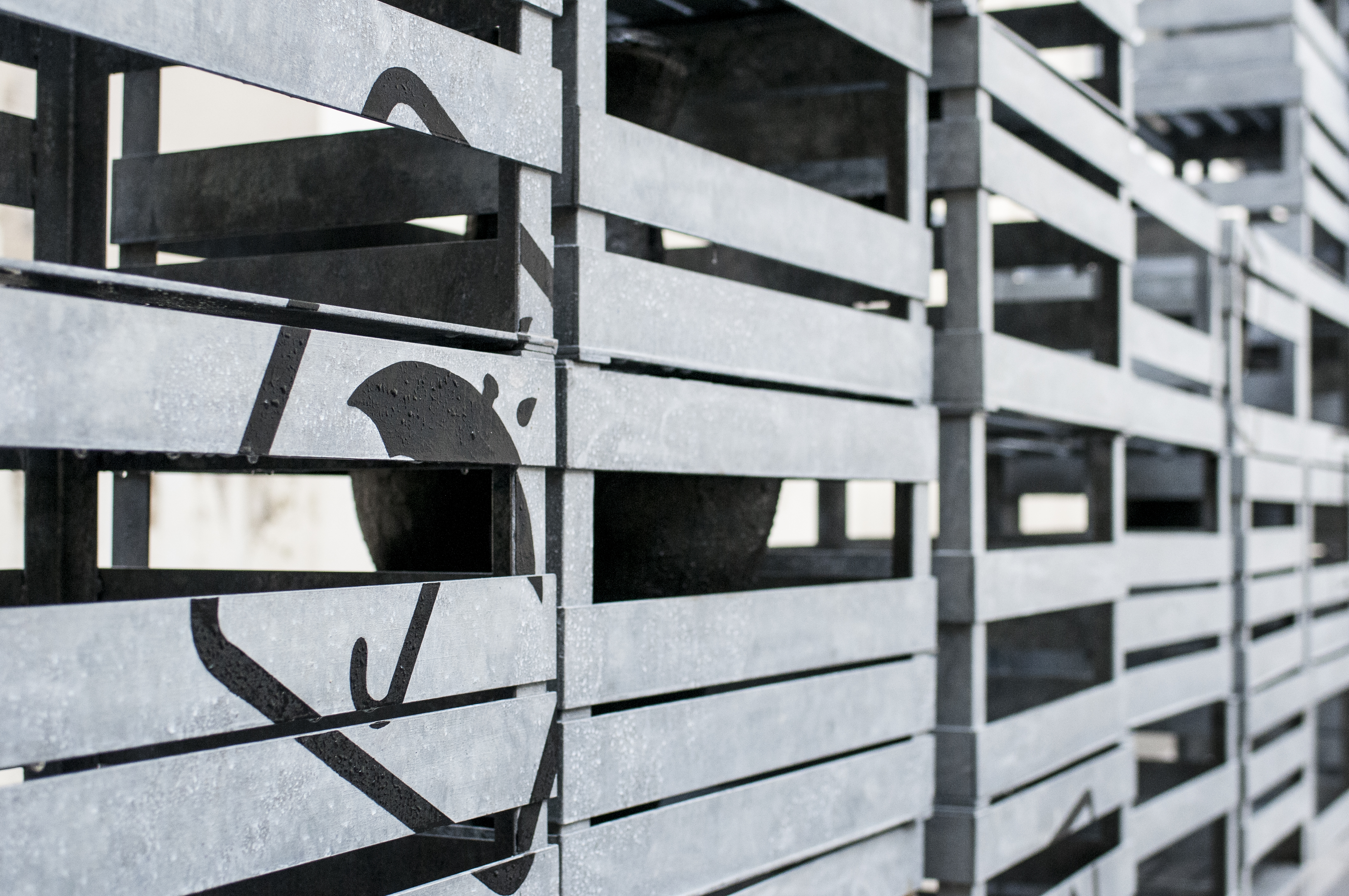 The Big Archive 1994-2014, 2014 Particolare Coll.Madre museo d'arte contemporanea DonnaRegina, Napoli
For the fifth E-STRAORDINARIO for Kids edition, artists Perino & Vele have conceived The Big Archive, a workshop that aims at building a temporary archive by overlapping wooden boxes, which are usually used to collect, ship, and deposit various items, from farming products to archeological finds.
By leveraging the symbolic value of these boxes, the kids taking part to the workshop – to which, with Elica employees' children, will participate children from the Fabriano bilingual kindergarten Iris Garden – will be encouraged to create papier-maché objects, an old artistic technique that Perino & Vele re-processed; later, the objects will be arranged in the boxes, which will be piled and will compose a big archive, The Big Archive. On the front of the piled boxes, kids will draw an iconic papier-maché image, and will be aided by the artists.
The project has a preliminary step of cooperation between parents and children: they will have to collect any kind of paper material useful to build an archive: from newspapers to magazines, from medical prescriptions to ice-cream paper, from train tickets to shopping tickets, from comics to old exercise books. The idea is melting different materials that tell our life, which is made both of habits and daily gestures, and of reports or historical events, which often intertwine with our experiences, in a wider choral tale.
The workshop will finish with the installation and public opening  of the artwork The Big Archive.