Visits to Fondazione Ermanno Casoli on the occasion of the 19th Giornata del Contemporaneo
On Saturday, October 7th, 2023, Fondazione Ermanno Casoli (FEC) joins the 19th Giornata del Contemporaneo, the great event promoted by AMACI, with the extraordinary visit to the new site-specific installation by Claire Fontaine, Il personale (2023), realized for the XXI edition of the Ermanno Casoli Prize and to the other works from the contemporary art collection hosted in the Elica spaces in Fabriano, the global leader in the kitchen extraction systems market and main supporter of the FEC.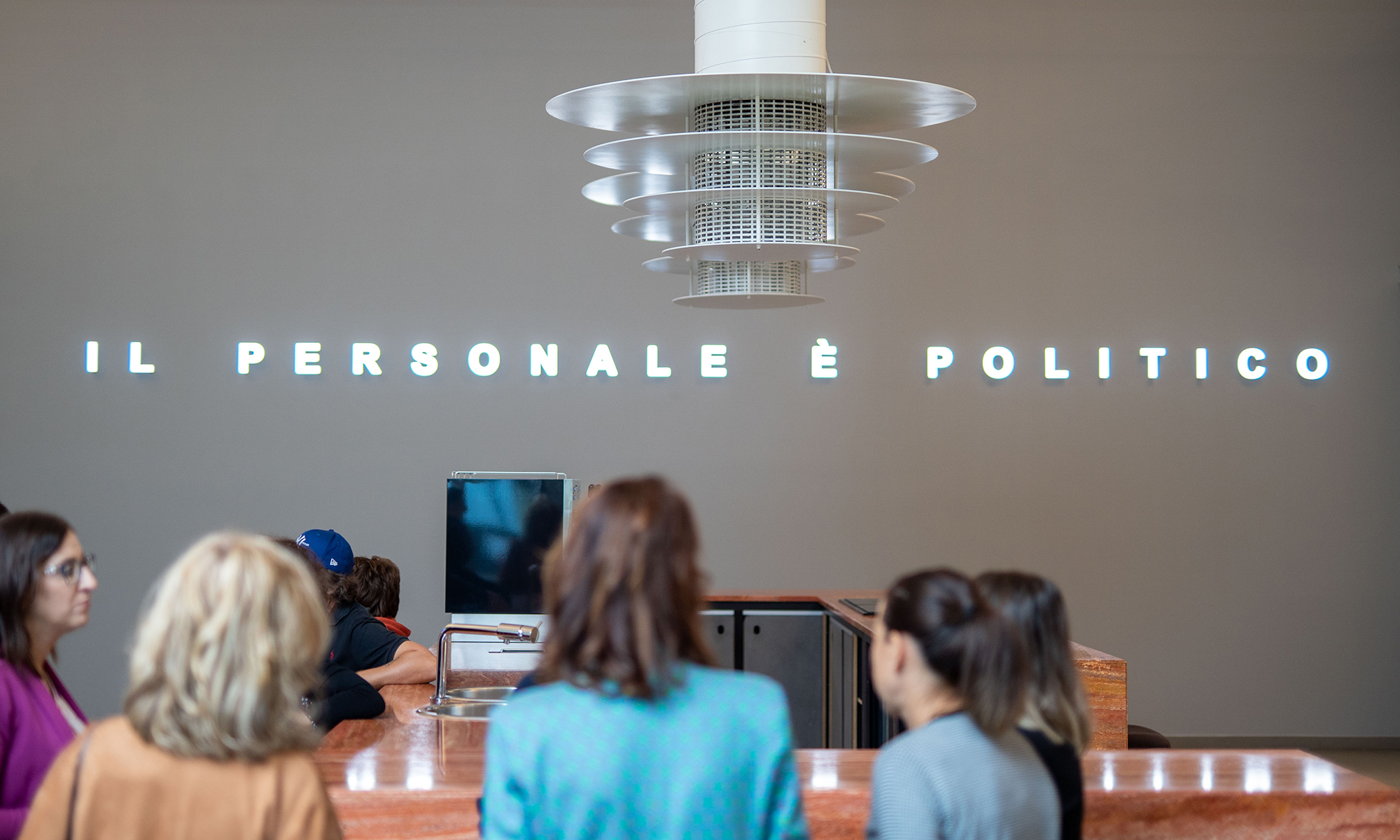 Inaugurazione Premio Ermanno Casoli XXI edizione, 24 settembre 2023, Elica, Fabriano. Foto di Culto Productions
FEC has pioneered the investigation of the link between art and industry. It is now a cutting-edge reference model in managerial education through contemporary art.
Every activity promoted by FEC – which finds in Elica the ideal incubator in which processes and results can be experimented, with and later applied to other situations – involves internationally renowned artists in the design and creation of a permanent artwork for a company, by actively engaging its employees.
This particular and original collection is included in "Global Corporate Collection" (2015), a volume dedicated to the 100 best artistic corporate collections worldwide.
Among others, the artworks of the following artists will be visible: Francesco Arena, Bianco Valente, Fabio Barile, Francesco Barocco, Matteo Fato, Marcello Maloberti, Elena Mazzi, Francesco Neri, Perino & Vele, Jorge Satorre, Sissi, Patrick Tuttofuoco, Vedovamazzei.
Visits will start at 10.00 am, 11.00 am and 12.00 pm. Reservation is required.