GENTILE COME UN RITRATTO by Matteo Fato
GENTILE COME UN RITRATTO is the project by artist Matteo Fato, curated by Marcello Smarrelli, conceived for the E-STRAORDINARIO – FEC training programme with contemporary art, as part of Elica's 50th anniversary.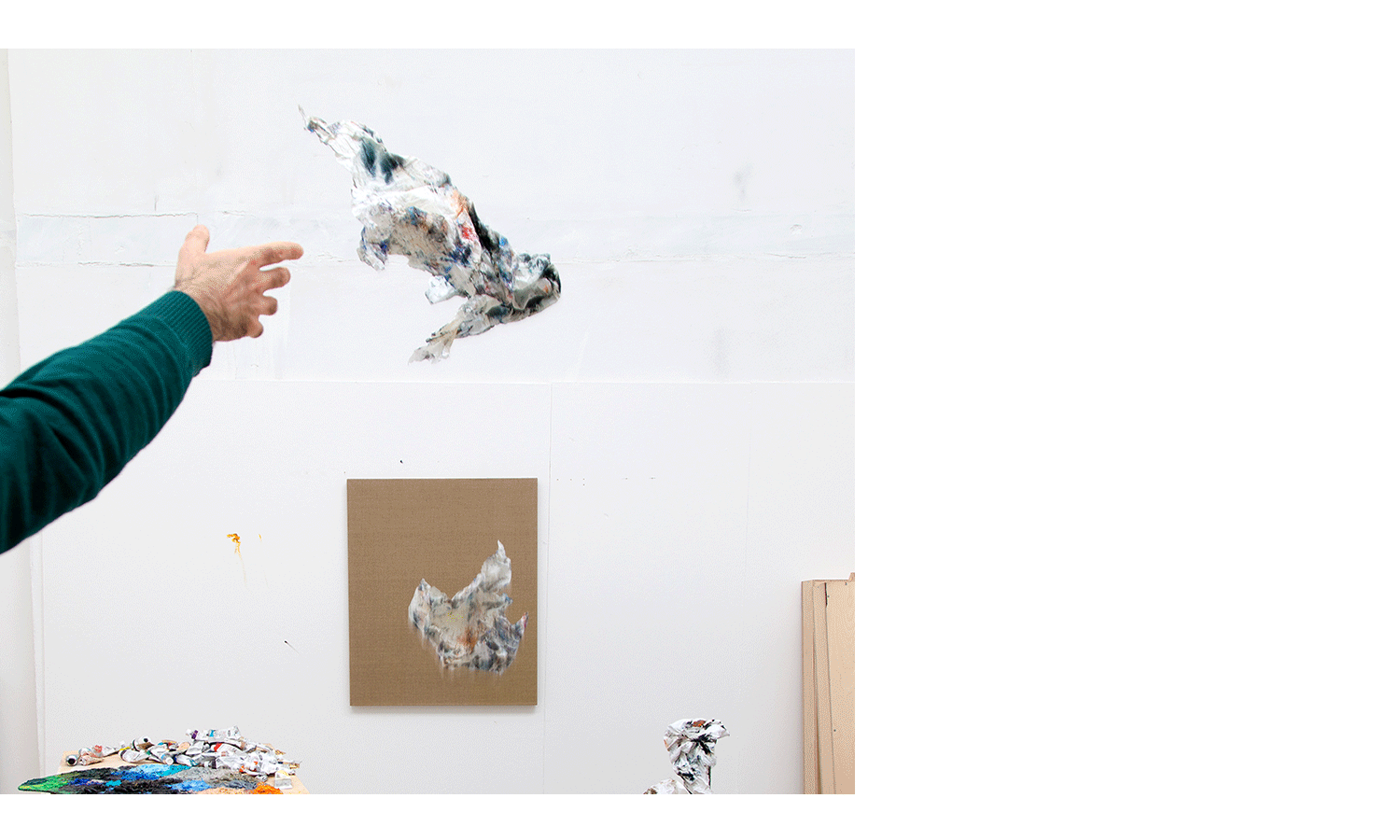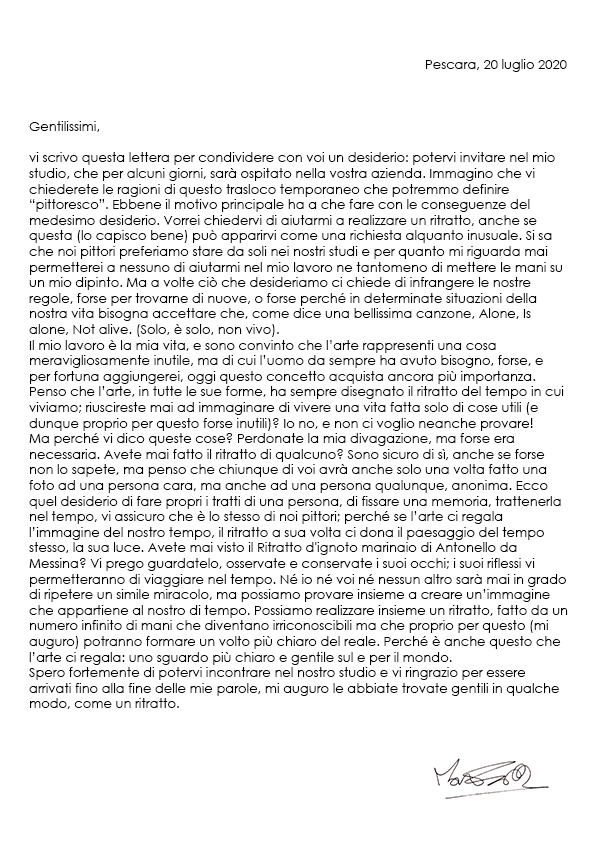 Gentile come un ritratto – As gentle as a portrait revolves around two traditional pillars of artistic practice: painting and portrait. Its production is composed of various phases and will culminate in September, when Matteo Fato will work in the company. Fato will invite the employees to reflect on their nature through the figure of Gentile da Fabriano, a protagonist and interpreter of the Renaissance period who, thanks to his genius and ideas, made the city where he was born famous. Together with the artist, following in the footsteps of Gentile, the people of Elica will produce a choral portrait of the company, which, thanks to the determination of its founder and the contribution of all those who work there, has become an international reference point.
A temporal short circuit will be created which will combine two stories and two desires to achieve the same goal: to follow one's passions, to excel in one's work, to make one's land great.
The activity, scheduled for the last week of September and which will be held in Fabriano from 21 to 23 September and in Castelfidardo in FIMEMotors, from 23 to 24 September, was presented by Elica and FEC throught a webinar with the artist Matteo Fato.
The 8th of July, at 3 pm, Mauro Saccchetto- CEO Elica, Alessandro Innocenti – Group Chief HR Officer, Viviana Cattelan – FEC Director, Marcello Smarrelli – FEC Artistic Director discussed the workshop with Matteo Fato who closed the meeting anticipating the sending of a personal letter as an invitation to participate numerous.
It is possible to see the recording of the webinar HERE
To stay up to date, follow us on our social media channels!