E-STRAORDINARIO for Kids #7 with Bianco-Valente
In September, the appointment with E-STRAORDINARIO for Kids # 7 will returns. This year with Bianco-Valente and their workshop "The place where I live", curated by Marcello Smarrelli.  Stay tuned!!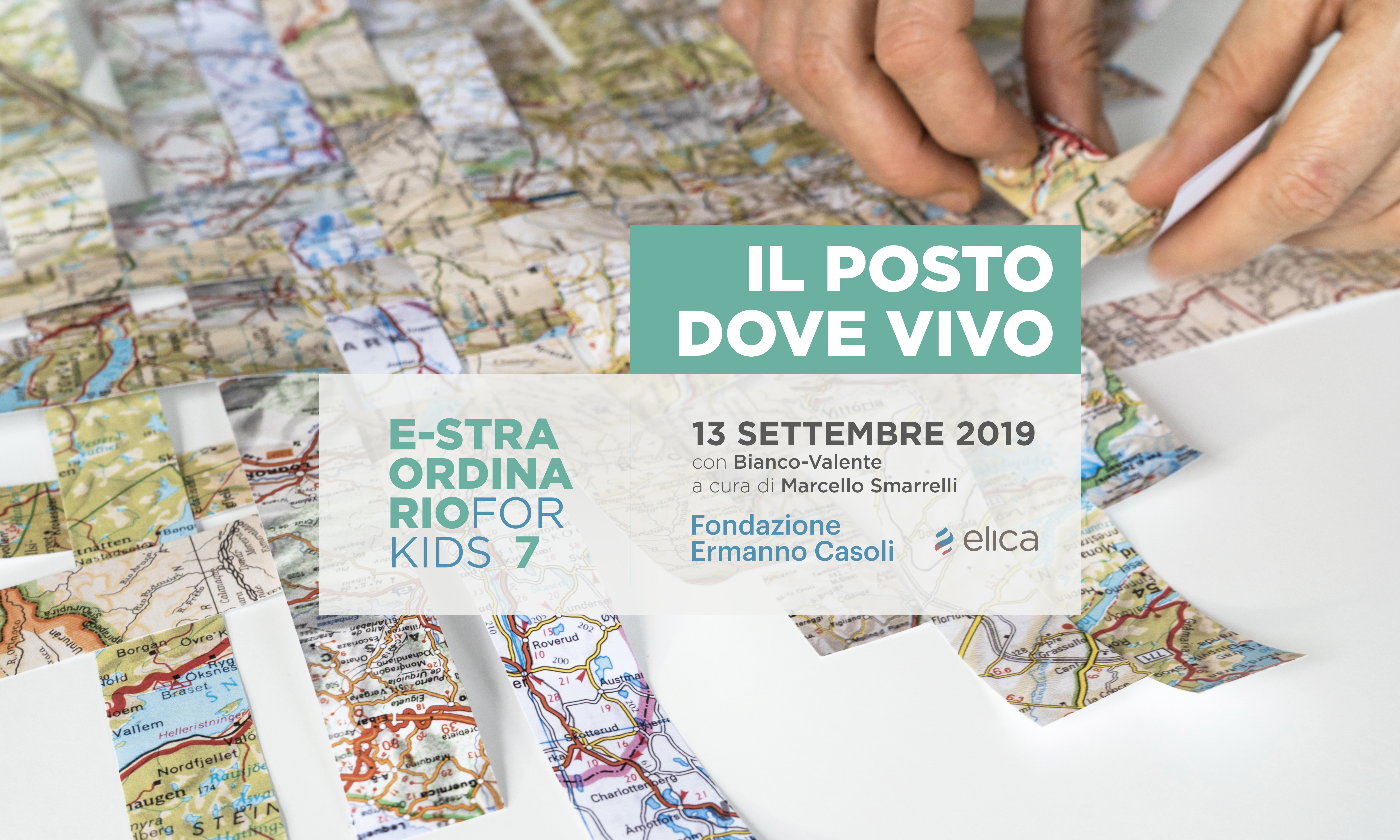 On Friday, the 13th of September, the usual appointment with Elica employees children will be held in its seventh edition, organized by the Ermanno Casoli Foundation. This year the Bianco-Valente artist duo will be the protagonist and for the occasion they have created the workshop entitled "The palce where I live", curated by our artistic director Marcello Smarrelli, which will focus on the function that places exercise within us.
Artists and participants will re-read and reinterpret the automotive, tourist, geographical maps and photos that the children will have gathered, during the summer, together with their families. With the maps cut and gathered randomly, new ones will be built, testifying to the individual stories of each participant, from which it will clearly emerge that the story of the life of each of us consists of the interweaving of places and experiences made during our journey, which in turn intertwine with the places and experiences of many other people.