Diego Marcon, ESERCIZI DI STILE #2 , 2016
Title: Esercizi di Stile #2
Artist: Diego Marcon
Curator: Marcello Smarrelli
Trainer: Luca Varvelli – Gram President
Company: Sole 24 Ore Business School
Number of participants: 36
Place: Milan – Bicocca hangar
Year: 2016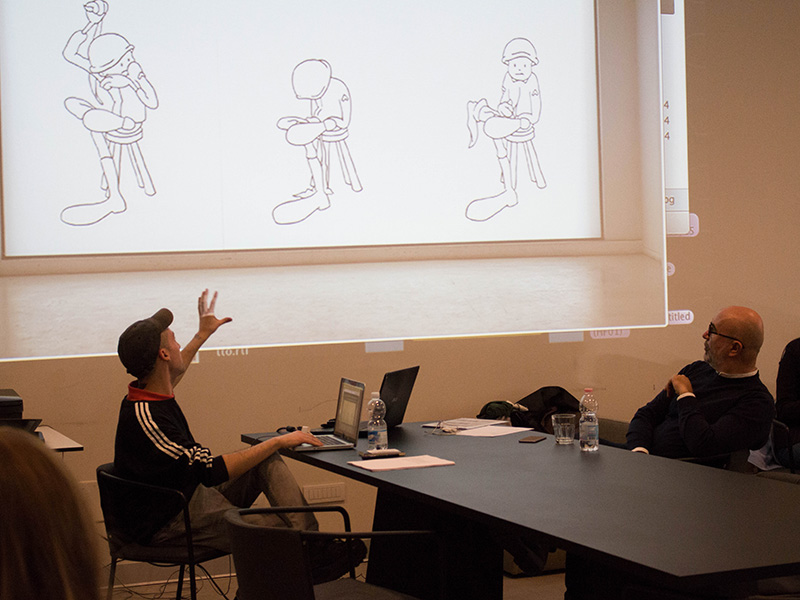 Un momento del workshop Esercizi si stile #2 con Diego Marcon, 2016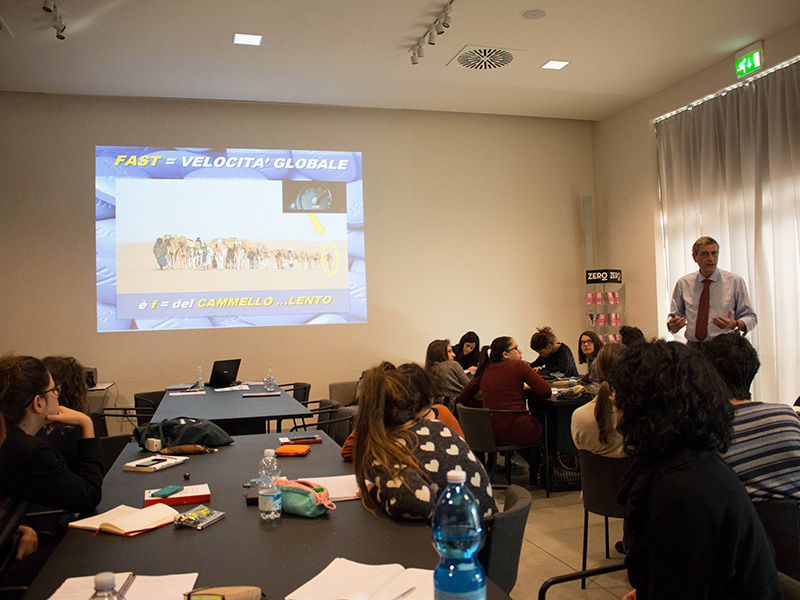 Un momento del workshop Esercizi di stile #2, 2016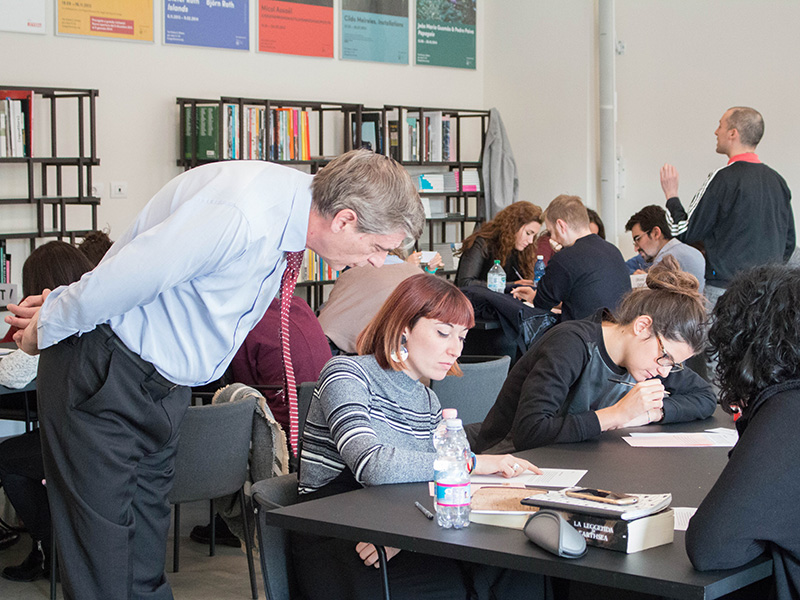 Un momento del workshop Esercizi di stile #2, 2016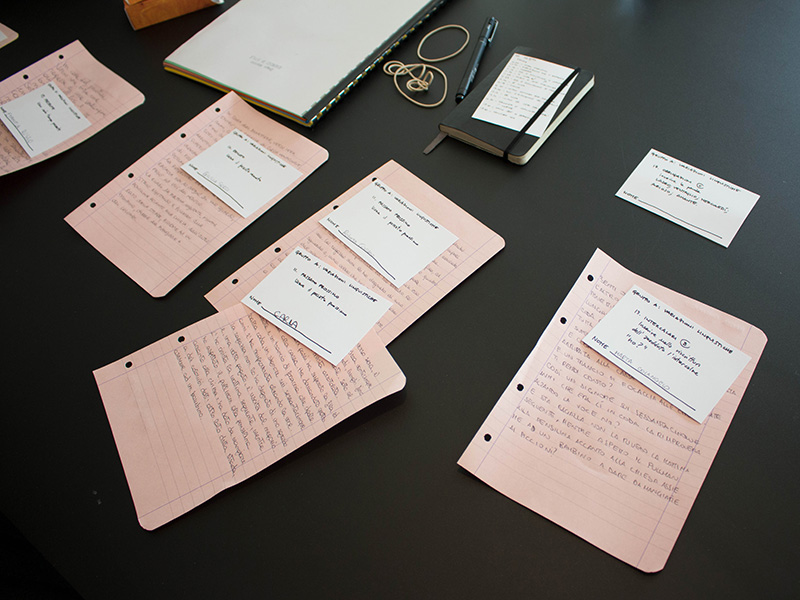 Diego Marcon, Esercizi di stile #2, 2016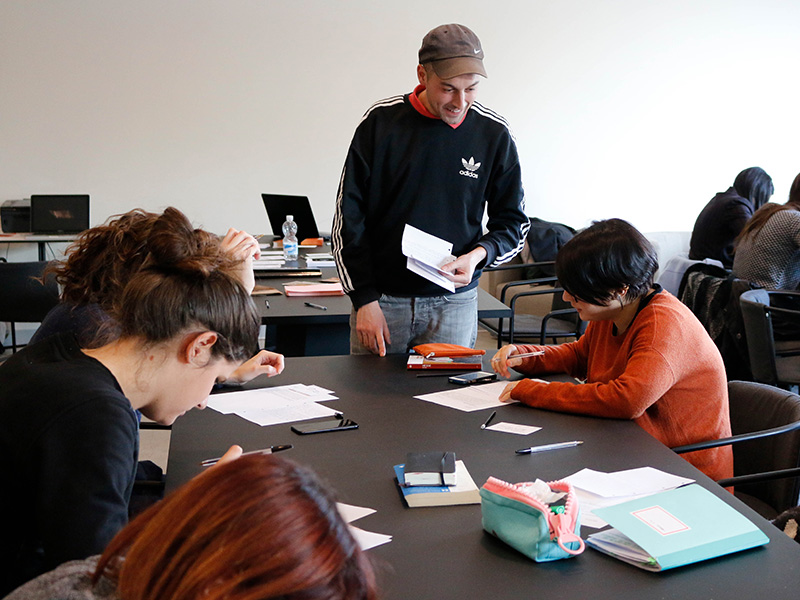 Un momento del workshop Esercizi di stile #2 con Diego Marcon, 2016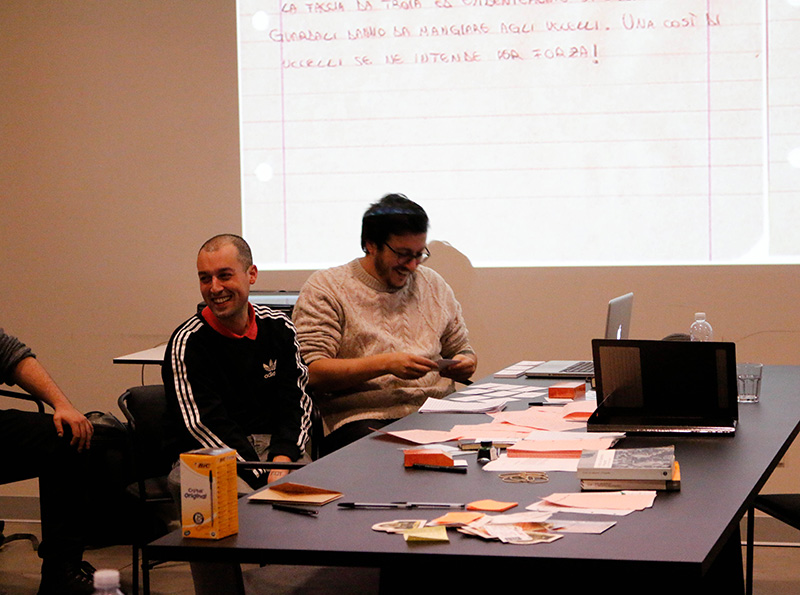 Un momento del workshop Esercizi di stile #2 con Diego Marcon, 2016
Esercizi di stile#2 is the title of the workshop created by artist Diego Marcon that involved a group of thirty-six students of the Sole 24 Ore Business School supervised by the curator and the business trainer, which took place at the Bicocca Hangar in Milan. Such occasion saw the Ermanno Casoli Foundation – which has been a partner of the Sole 24 Ore Business School since 2012 – replicate Esercizi di stile#1, which was carried out in 2015 with twenty entrepreneurs from Marche, so as to enable the students to make a training experience which had already been tested inside a company, thereby analysing similar contents and methods.
As the title suggests, Esercizi di Stile #2 was a writing experiment: building on the book of the same name by Raymond Queneau, the participants were told a brief "starting anecdote" from which to develop three variations involving language register, genre and the physical support required to write the text. The students worked within groups, and at the end of the workshop all their contributions, reworked by the artist, were used to make a fanzine in eBook format. The variations developed by the participants were read and discussed together with pop culture, contemporary literature and social communication expert Timothy Small, who stated that form is the key element for content conveyance and explained how the different languages and genres chosen for the variations influenced the meaning and spread of the very content.
The eBook file, namely a real artist book, was numbered and signed, and then given to each participant. Finally, the business trainer ended the day turning the art metaphor into actual organisational behaviours, thereby underlining the role that such type of experience plays in reinforcing innovative thinking.
Download eBook
Esercizi di Stile #2