Marinella Senatore, WORKING IS NETWORKING, 2013
Title: Working is Networking
Artist: Marinella Senatore
Curator: Marcello Smarrelli
Trainer: Piero Tucci – M&D
Company: Angelini – A.C.R.A.F. spa
Participant number: 22
Location: Venice – Palazzo Cavalli Fraschetti
Year: 2013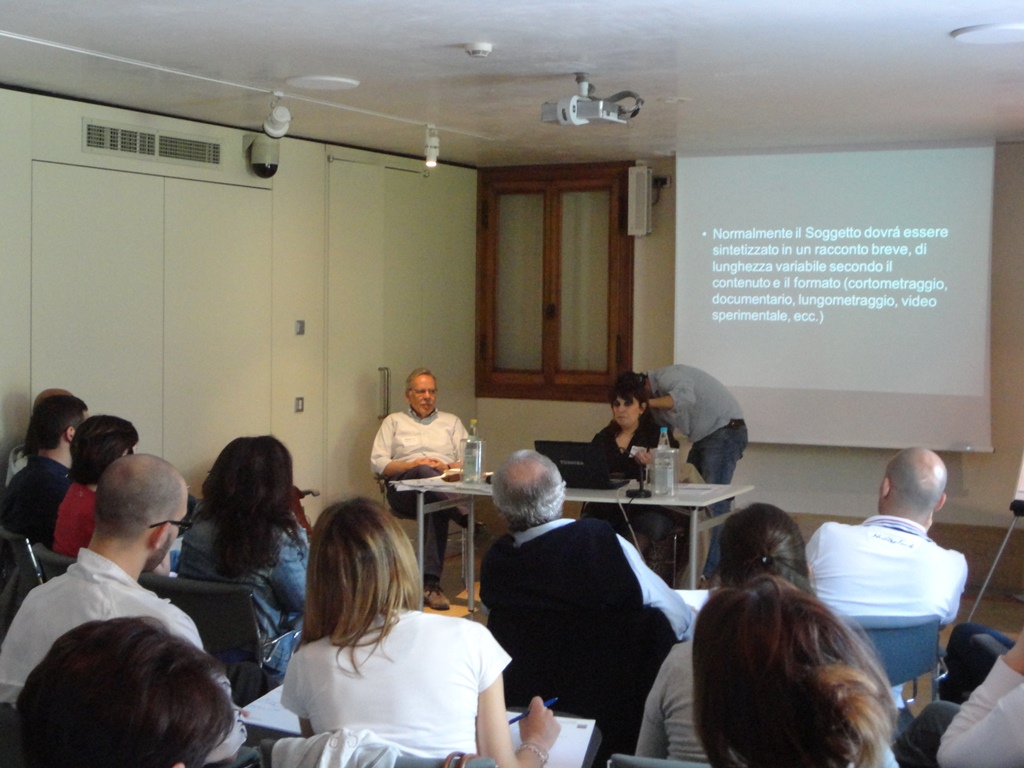 Un momento del workshop Working is networking con Marinella Senatore, 2013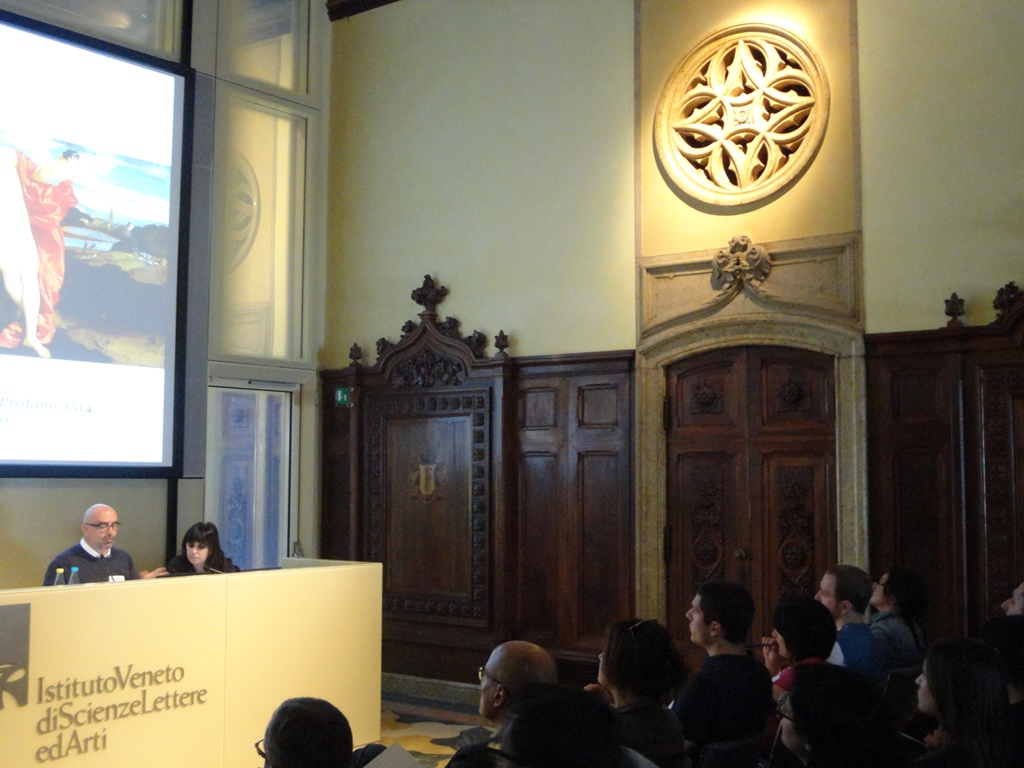 Un momento del workshop Working is networking con Marinella Senatore, 2013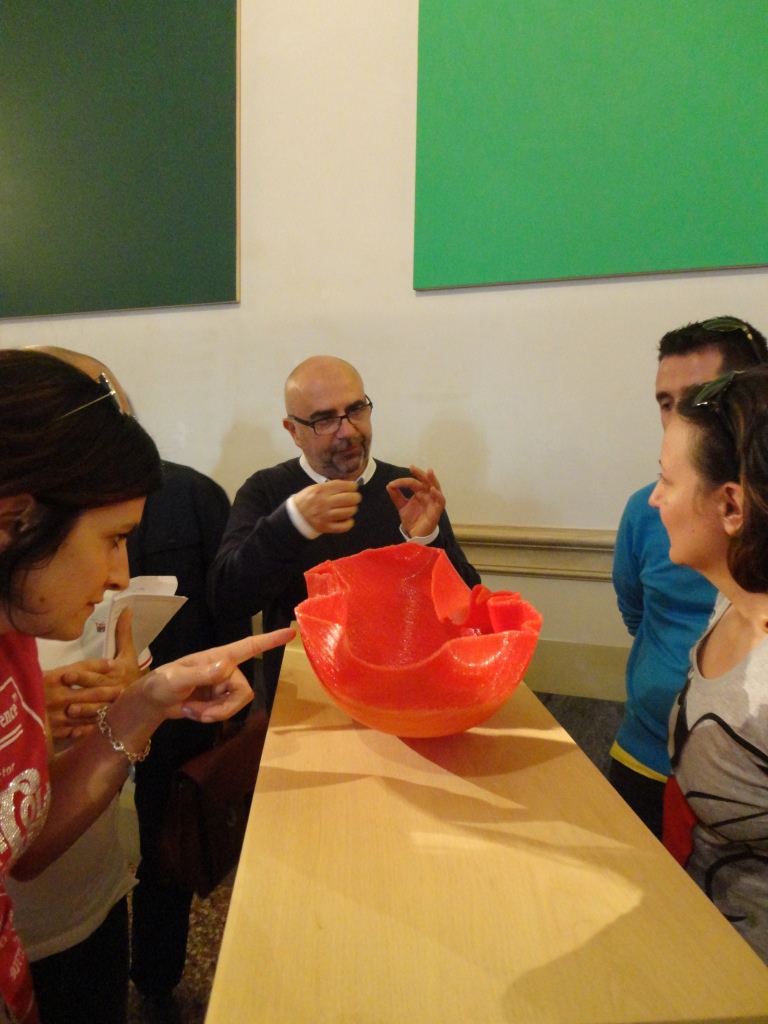 Un momento del workshop Working is networking, 2013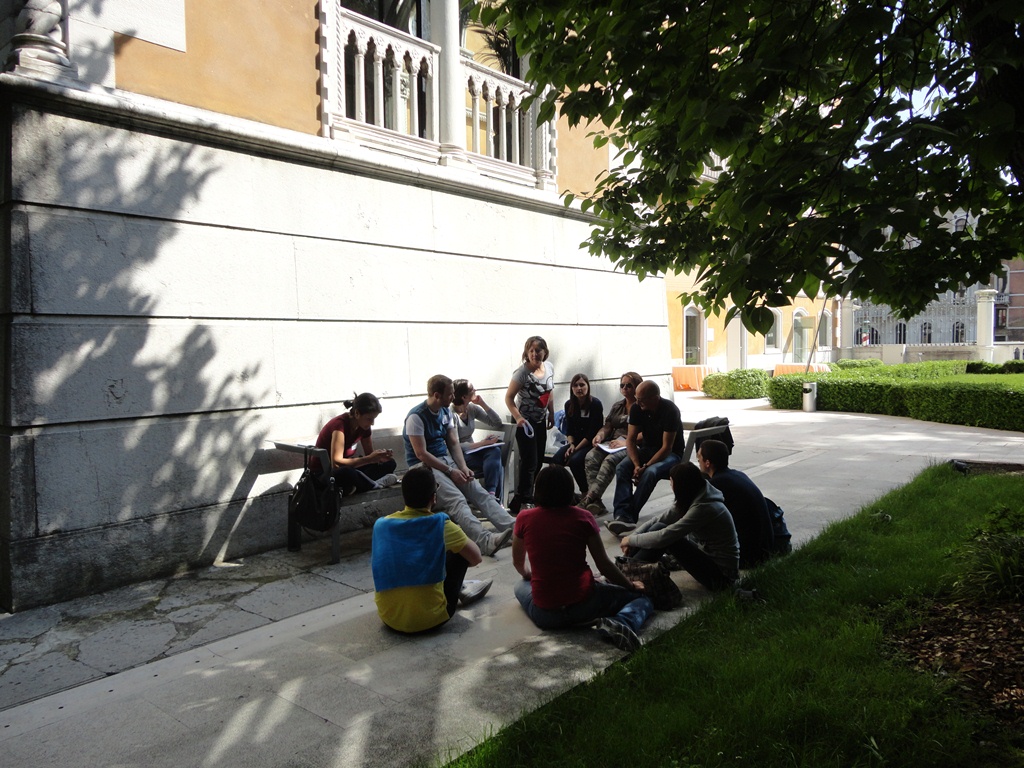 Un momento del workshop Working is networking, 2013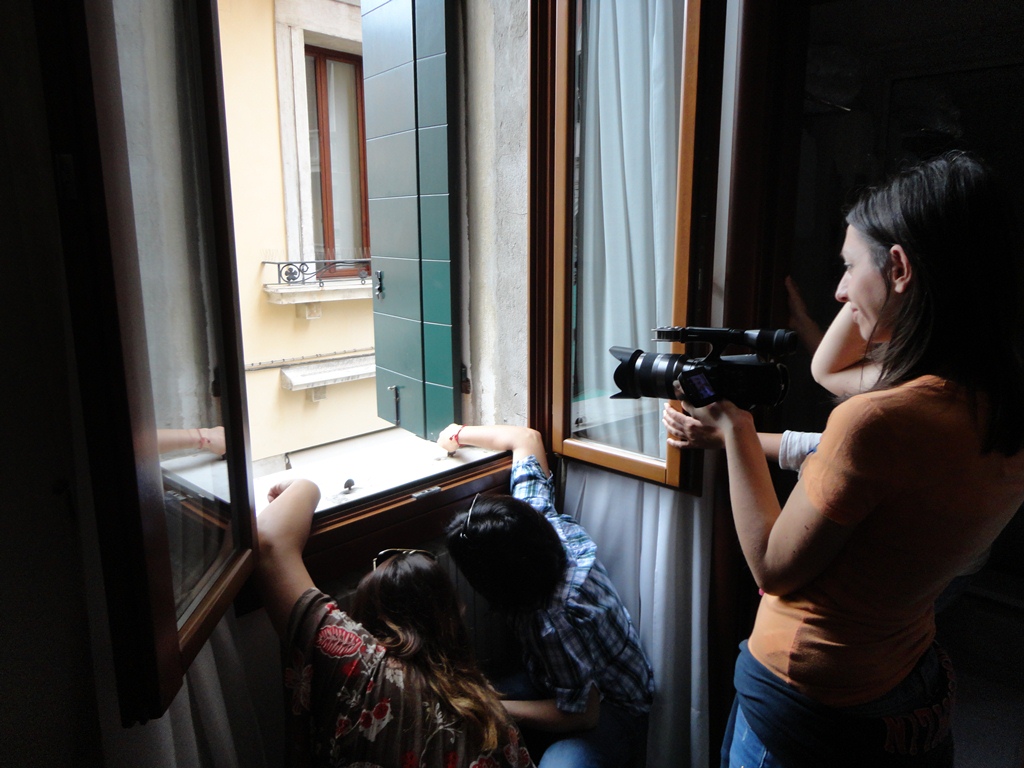 Un momento del workshop Working is networking, 2013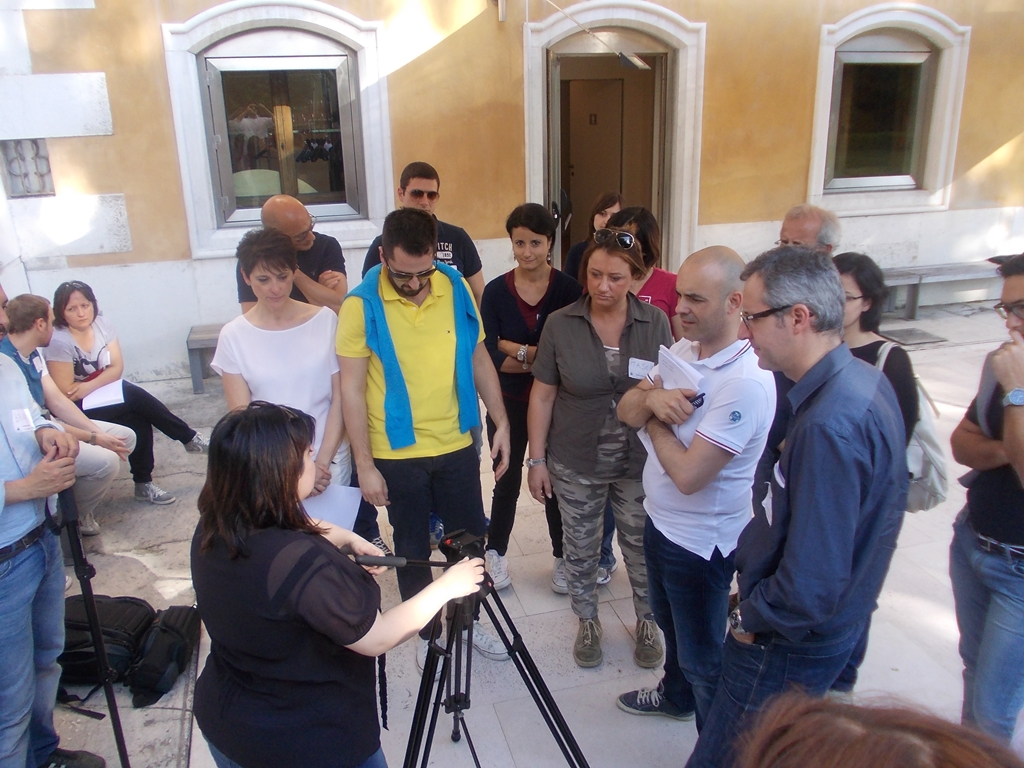 Un momento del workshop Working is networking con Marinella Senatore, 2013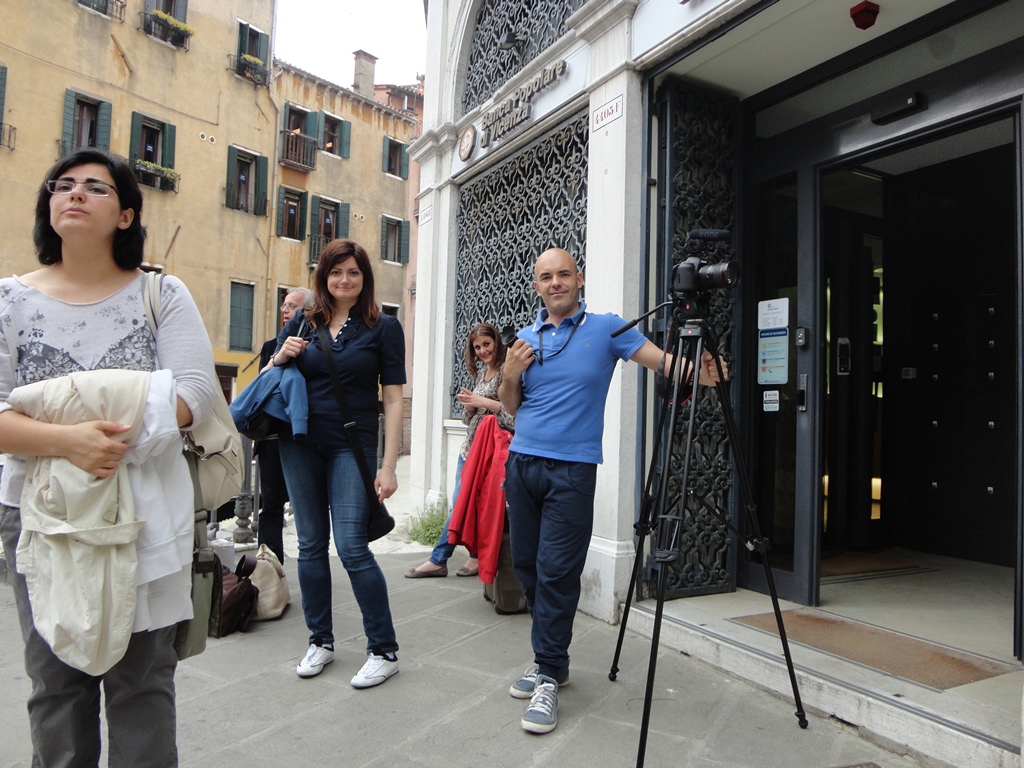 Un momento del workshop Working is networking, 2013
Working is Networking is the title that artist and filmmaker Marinella Senatore gave to the workshop she conceived and led. The participants were twenty-two employees of Angelini A.C.R.A.F spa – an Angelini international group company, a leader in healthcare and well-being industries. The workshop took place at Palazzo Cavalli Fraschetti, in Venice.
Participants were divided into groups and supported by the curator and the trainer. They realized a short film in which they showed their work vision, with the related problems and future perspectives. After dealing with all the working steps – from writing to footage to direction and editing – artist and employees shared their skills to acquire new ones. In this typical outdoor activity, participants were proposed a series of collateral activities aimed at discovering Venice rich artistic heritage.
The project boosted the ability to address the individual commitment to a common goal, where intervention areas of each component were handled to improve collaboration and team work.