Pietro Ruffo, The Wishful Map #4, 2016
Title: The Wishful Map #4
Artist: Pietro Ruffo
Curator: Marcello Smarrelli
Trainer: Piero Tucci – M&D
Company: Euler Hermes – Italy
Number of participants: 40
Place: Sports centre – La Borghesiana
Year: 2016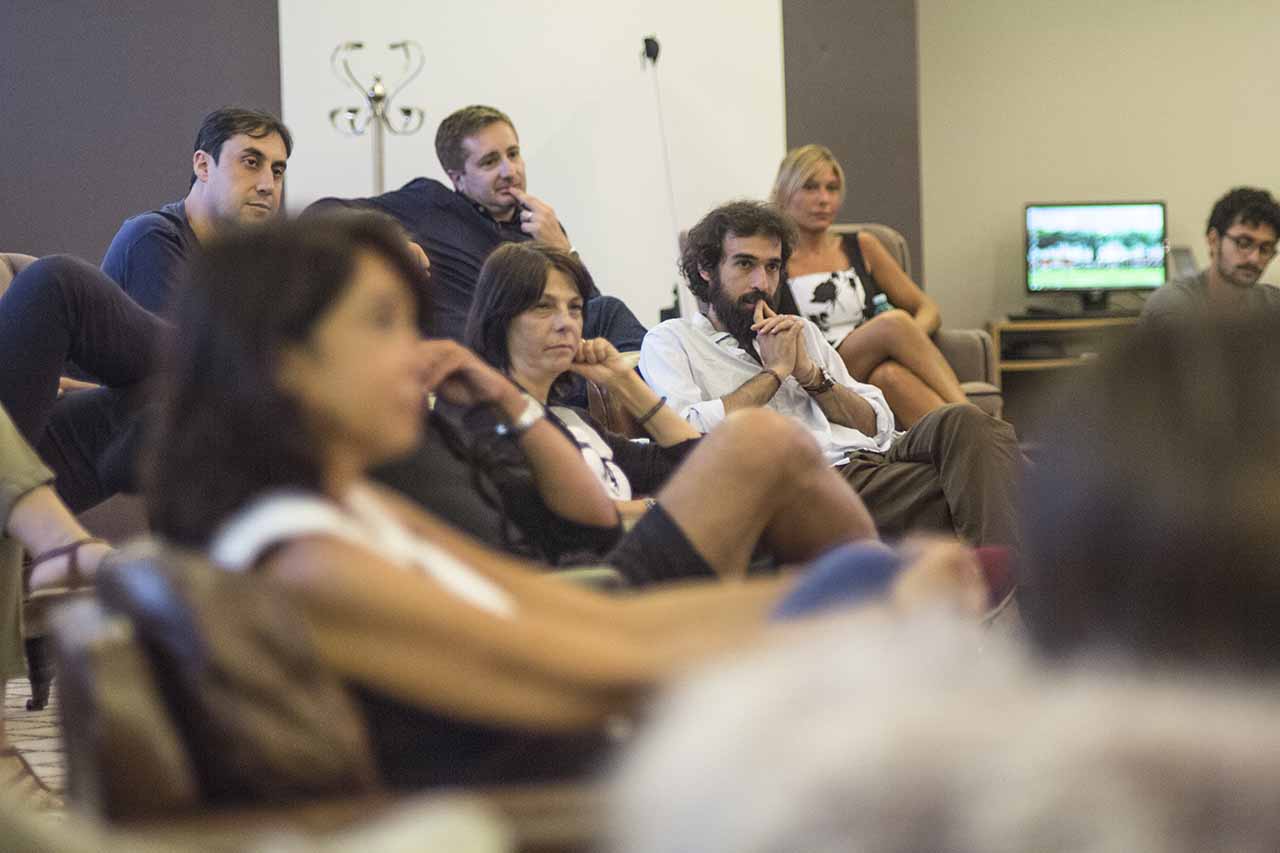 Un momento del workshop The Wishful Map #4, 2016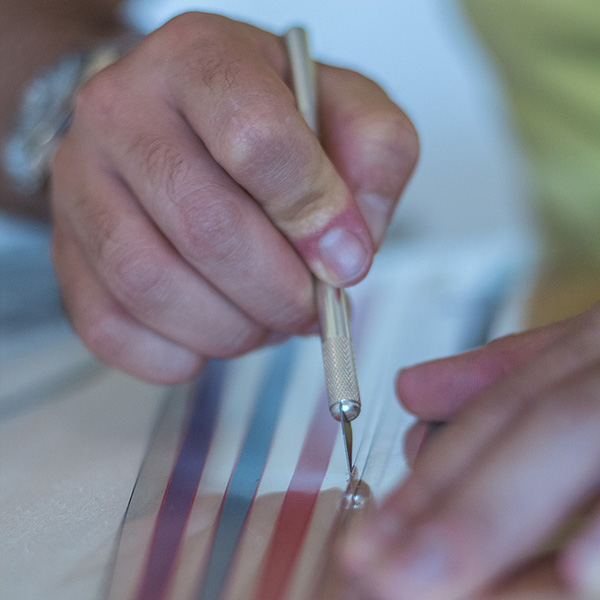 Un momento del workshop The Wishful map #4, 2016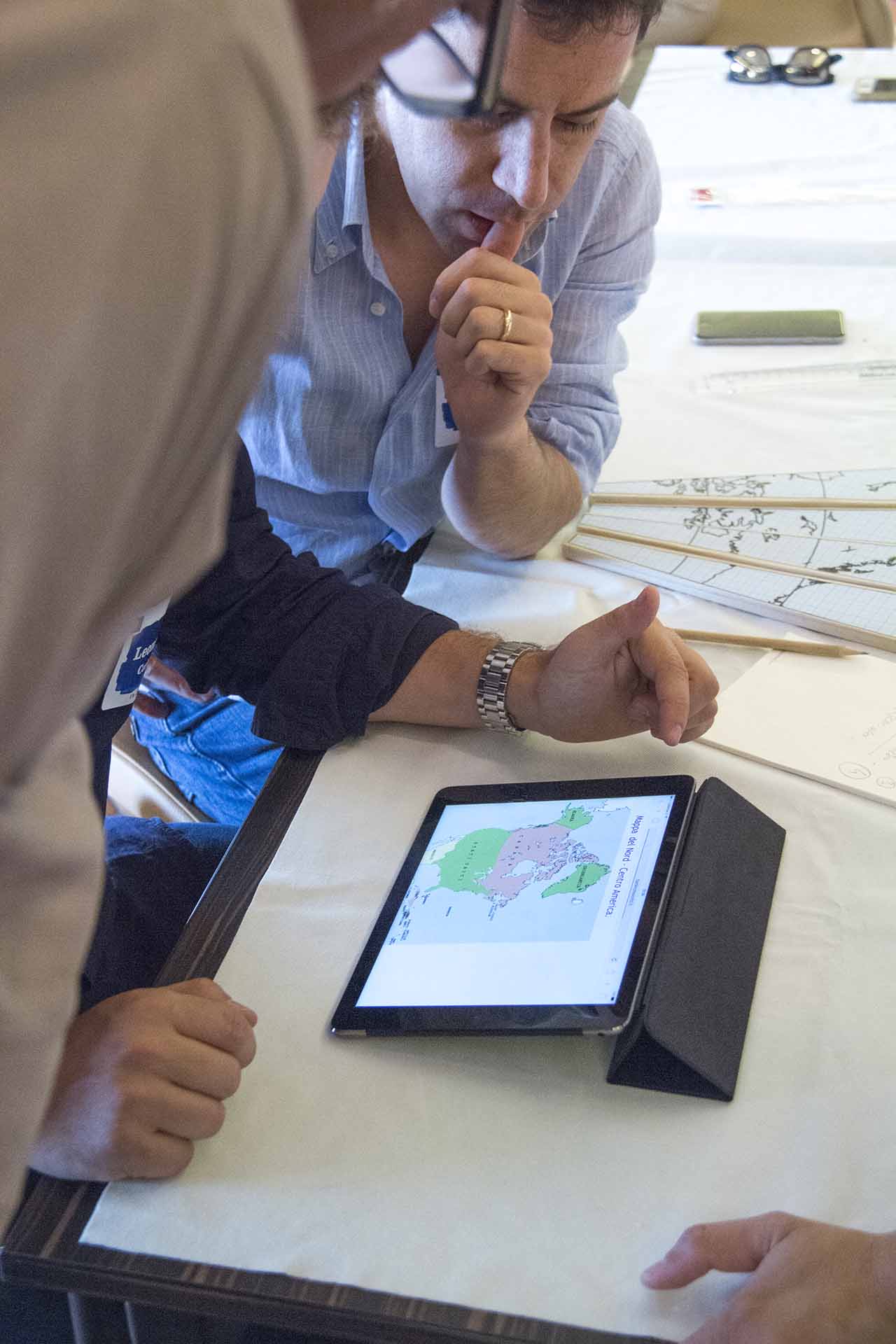 Un momento del workshop The Wishful Map #4, 2016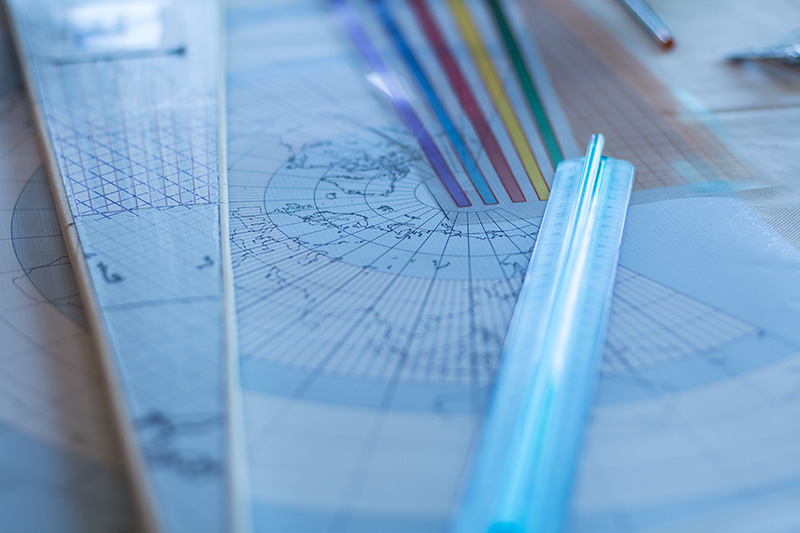 Un momento del workshop The Wishful Map #4, 2016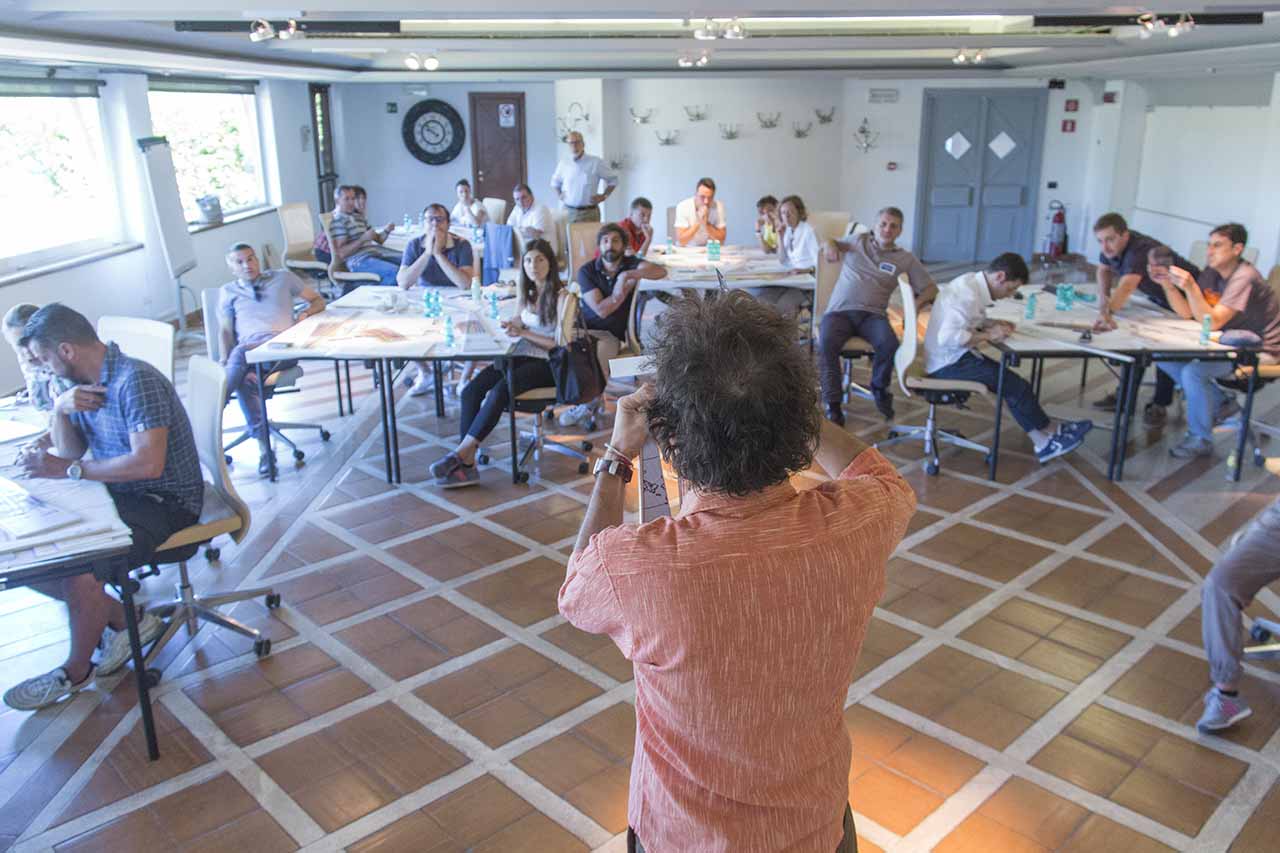 Un momento del workshop The Wishful Map #4 con Pietro Ruffo, 2016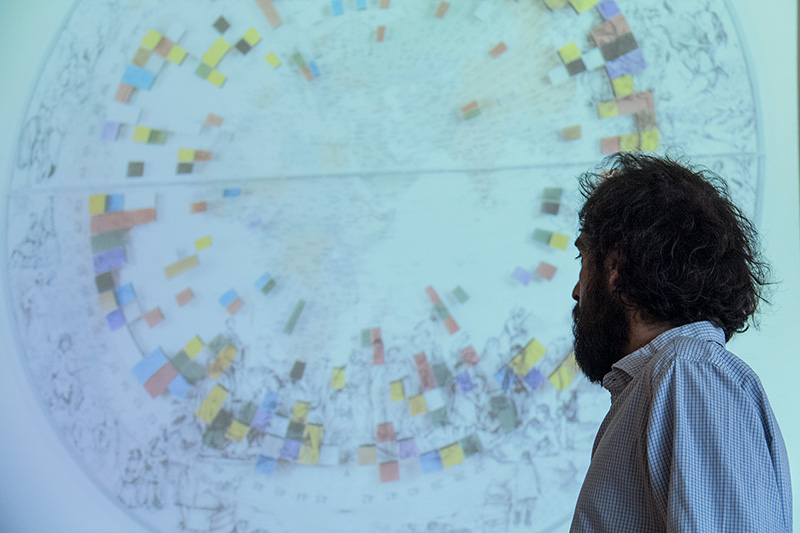 Pietro Ruffo, The Wishful Map #4, 2016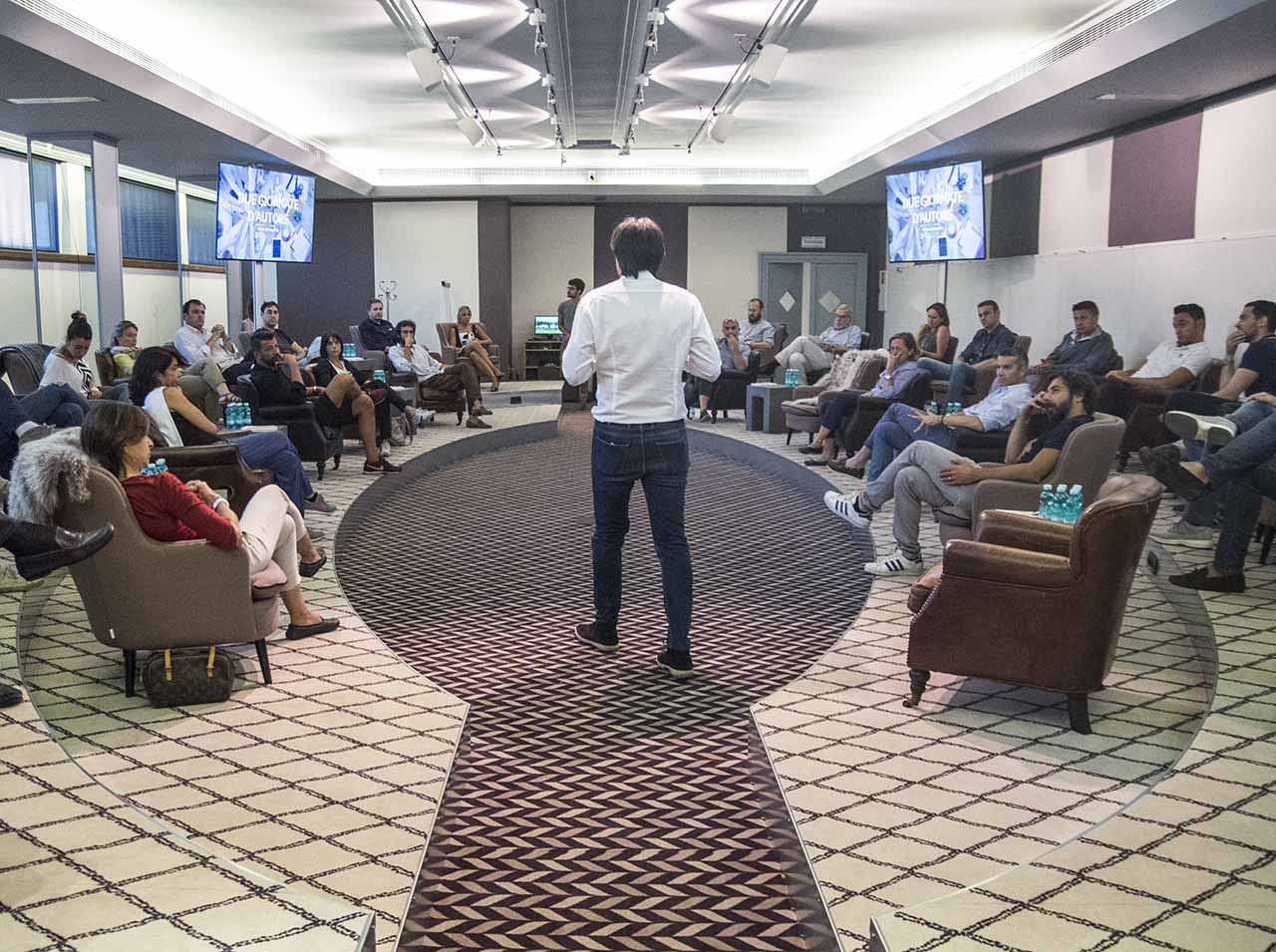 Un momento del workshop The Wishful Map #4 con Pietro Ruffo, 2016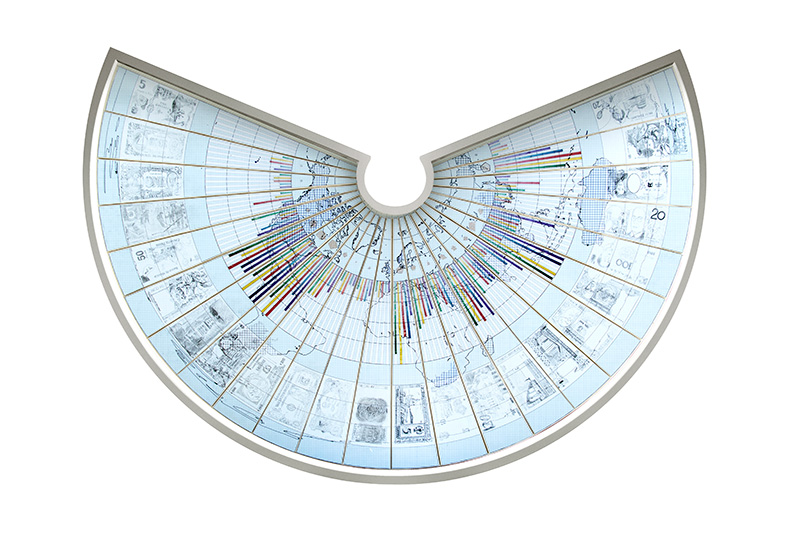 Pietro Ruffo, The WIshful Map #4, 2016
The Wishful Map #4 is the title of the project conceived by artist Pietro Ruffo, who carried it out together with forty employees of the Distribution department of Euler Hermes Italia (belonging to the Allianz group), including office workers and executives. The curator and the business trainer supervised the works during the two-day period at the La Borghesiana Sports Centre in Rome.
The artist used a peculiar map of the world (inspired by De L'Isle Equidistant Conic, 1745) divided into twenty-four parts. Each participant was asked to work on a part by choosing a country to analyse in accordance with the five main risk assessment factors: economic risk, financial risk, commercial risk, political risk and business environment risk. The colour elements representing the analysis were placed on the examined part of the world, while the symbols representing the currency used in the analysed country were drawn at the base of each portion. The map that Pietro Ruffo made together with the employees of Euler Hermes Italia is but an artistic version of the more common risk maps where colours represent the stability level of each country, but it also uses modern art to represent the company environment.
The piece was placed in the hall of the Roman headquarters of Euler Hermes, from which it reprises the lines giving shape to its frame.