MICHELANGELO PISTOLETTO, LOVE DIFFERENCE, 2015
Title: Love Difference
Artist: Michelangelo Pistoletto e Love Difference
Curator: Marcello Smarrelli
Event: Natale 2015
Exhibition: Headquarter Elica – Fabriano Anno: 2015 Esposizioni: 17 dicembre 2015 – 20 gennaio 2017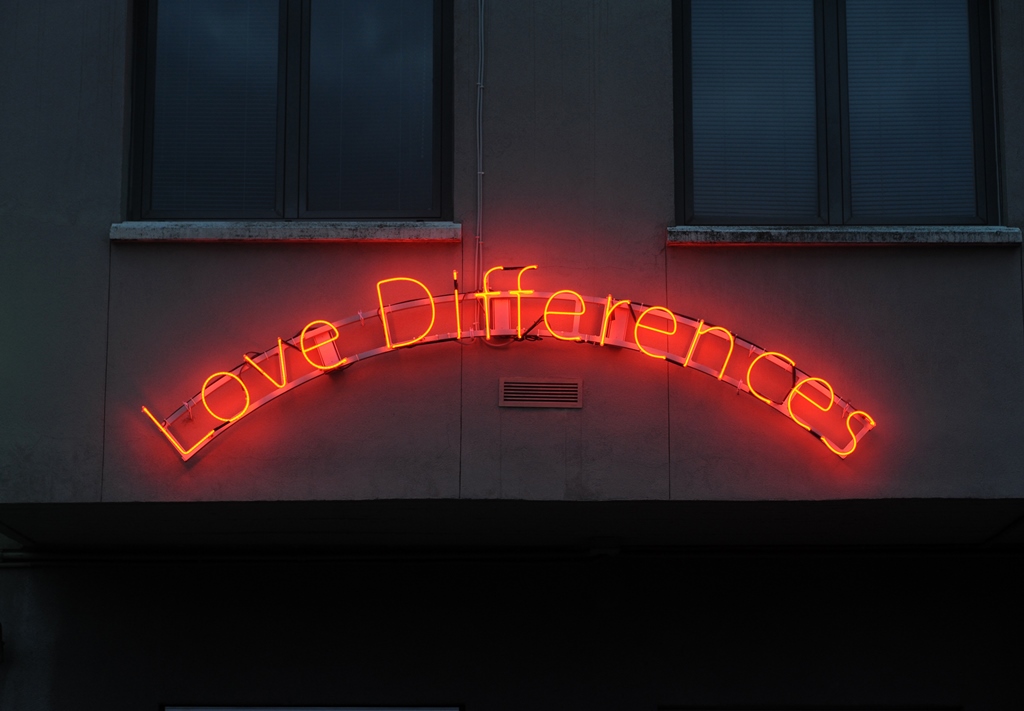 Michelangelo Pistoletto, Love Difference, 2015-2017. Facciata della sede Elica di Fabriano
Michelangelo Pistoletto, Love Difference, 2015-2017. Facciata della sede Elica di Fabriano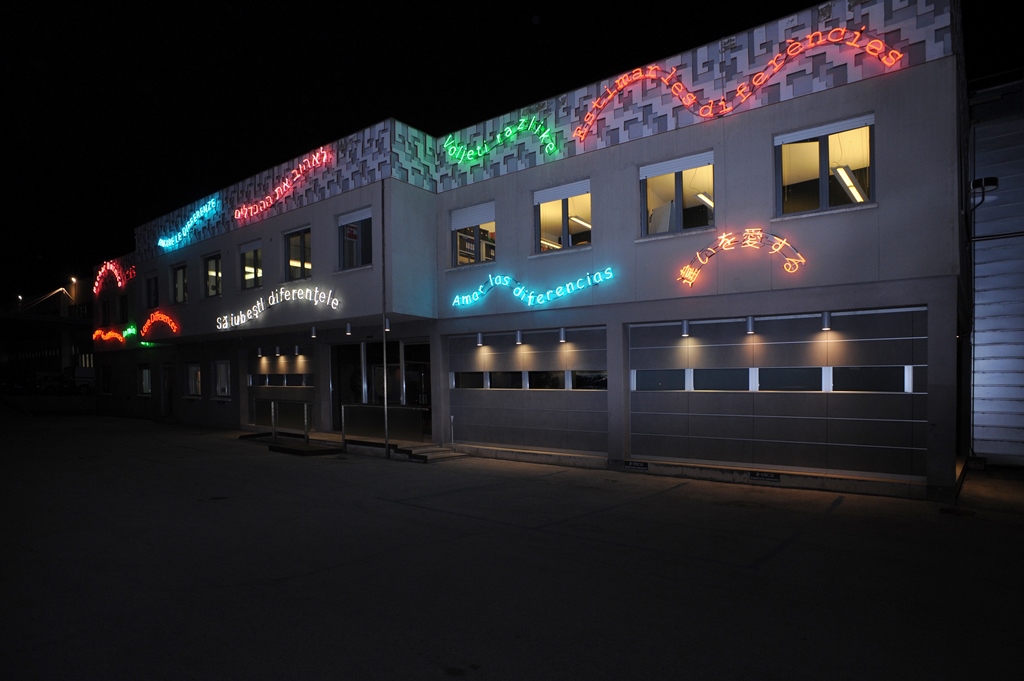 Michelangelo Pistoletto, Love Difference, 2015-2017. Facciata della sede Elica di Fabriano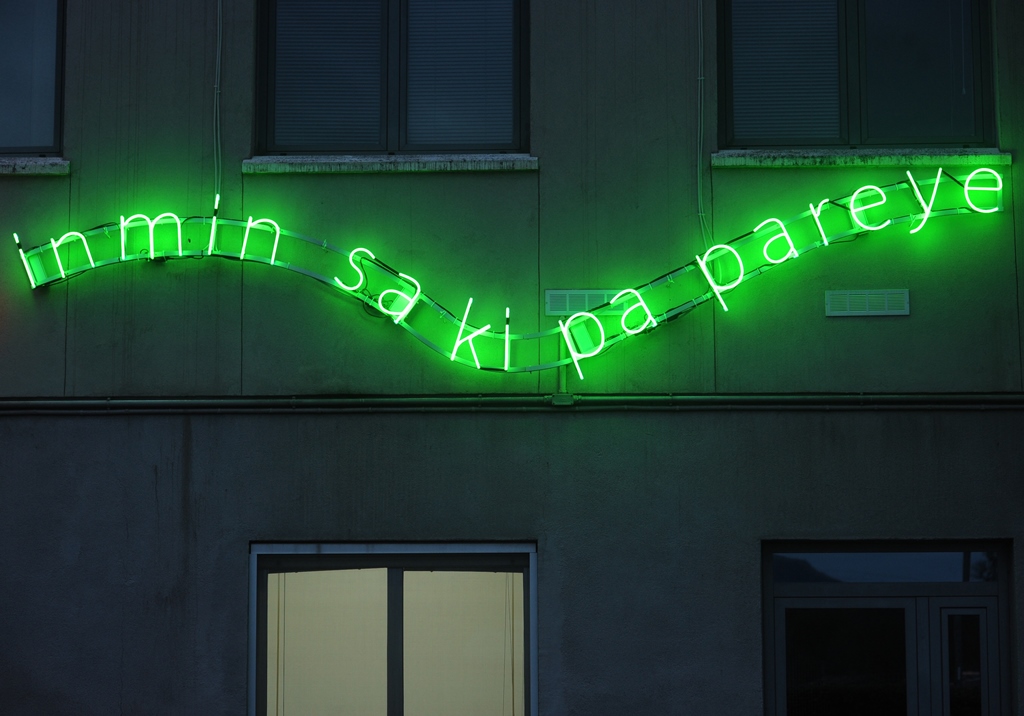 Michelangelo Pistoletto, Love Difference, 2015-2017. Facciata della sede Elica di Fabriano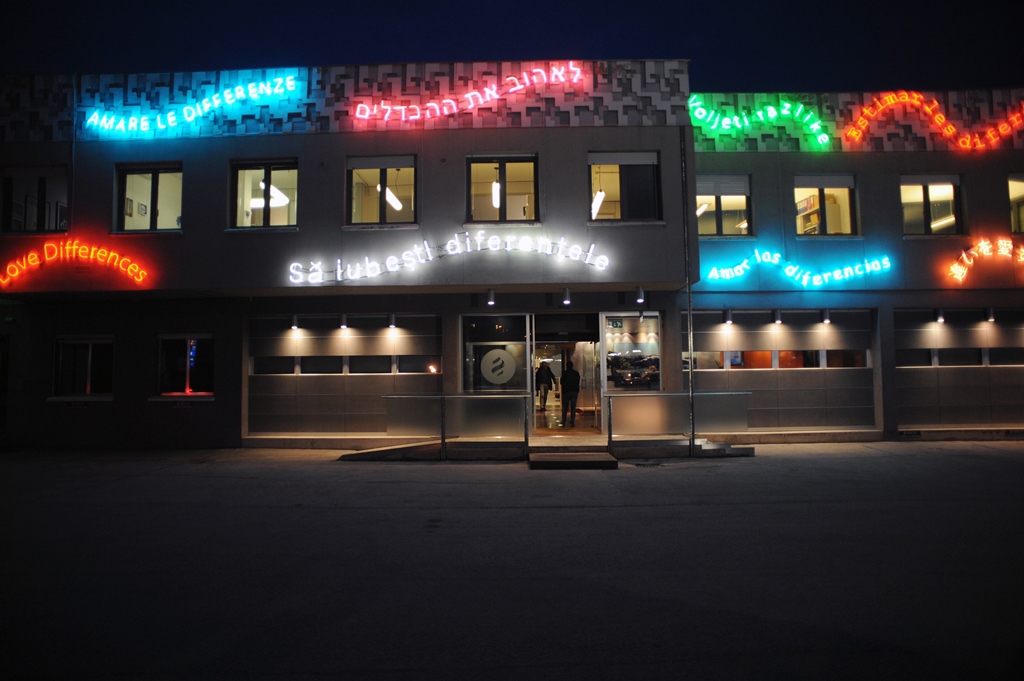 Michelangelo Pistoletto, Love Difference, 2015-2017. Facciata della sede Elica di Fabriano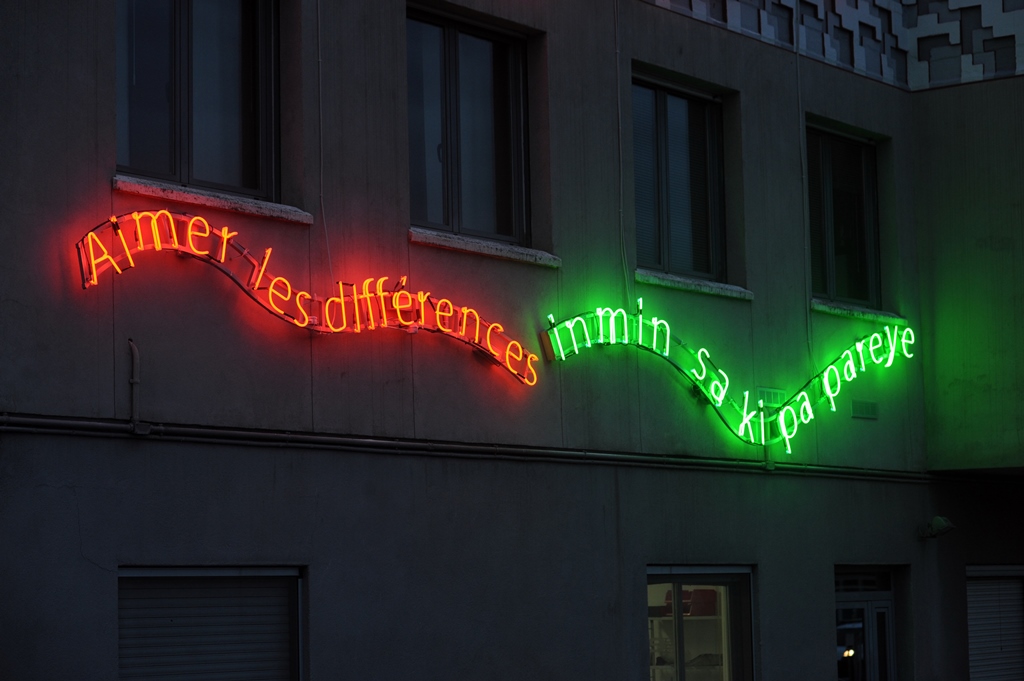 Michelangelo Pistoletto, Love Difference, 2015-2017. Facciata della sede Elica di Fabriano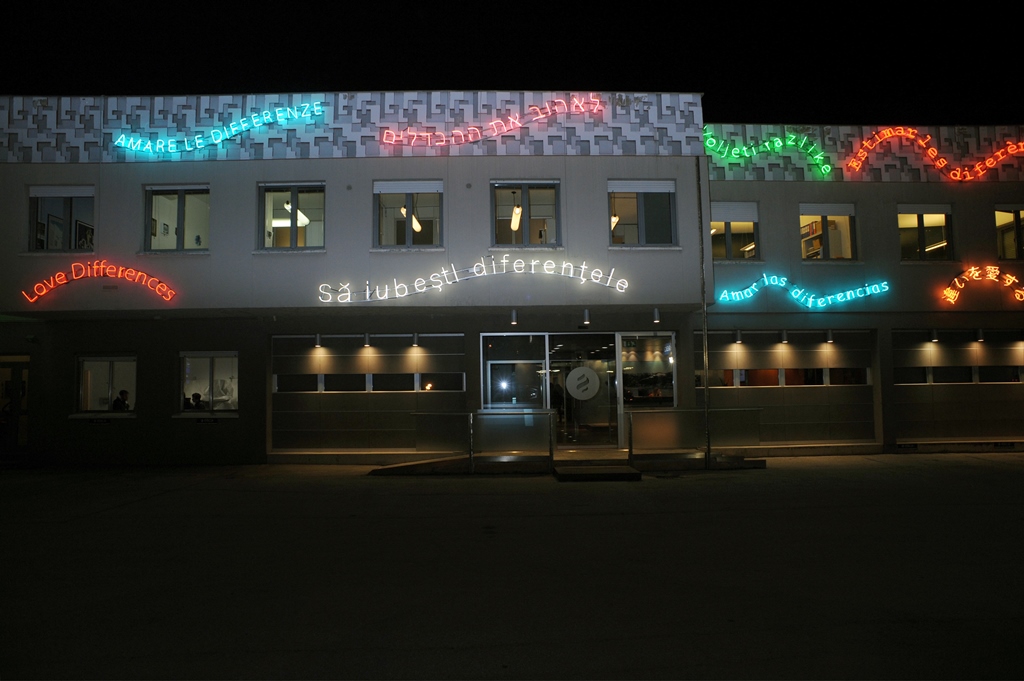 Michelangelo Pistoletto, Love Difference, 2015-2017. Facciata della sede Elica di Fabriano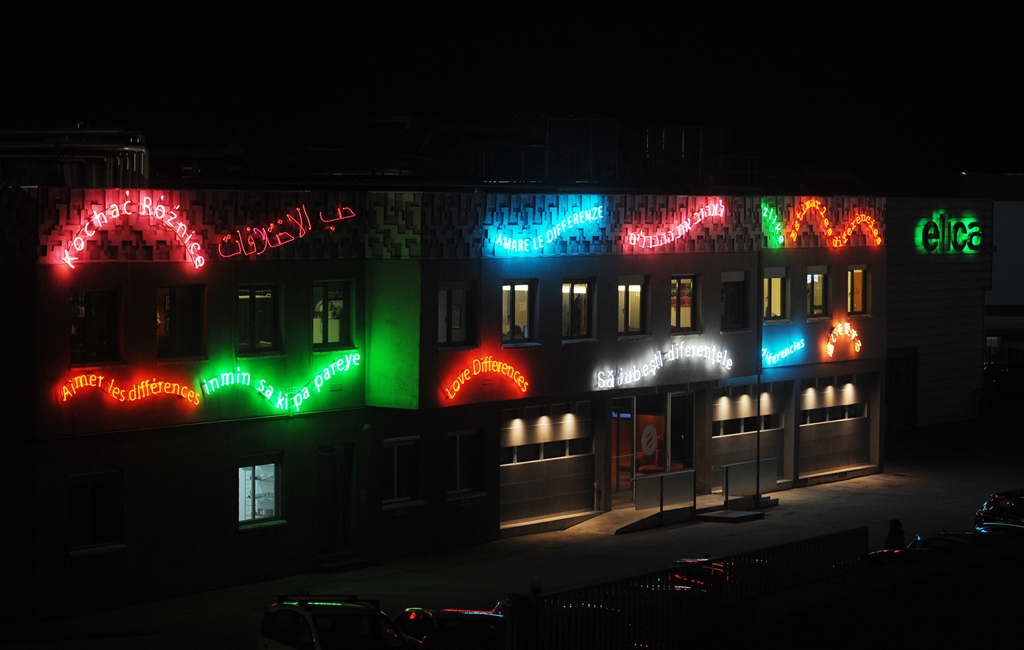 Michelangelo Pistoletto, Love Difference, 2015-2017. Facciata della sede Elica di Fabriano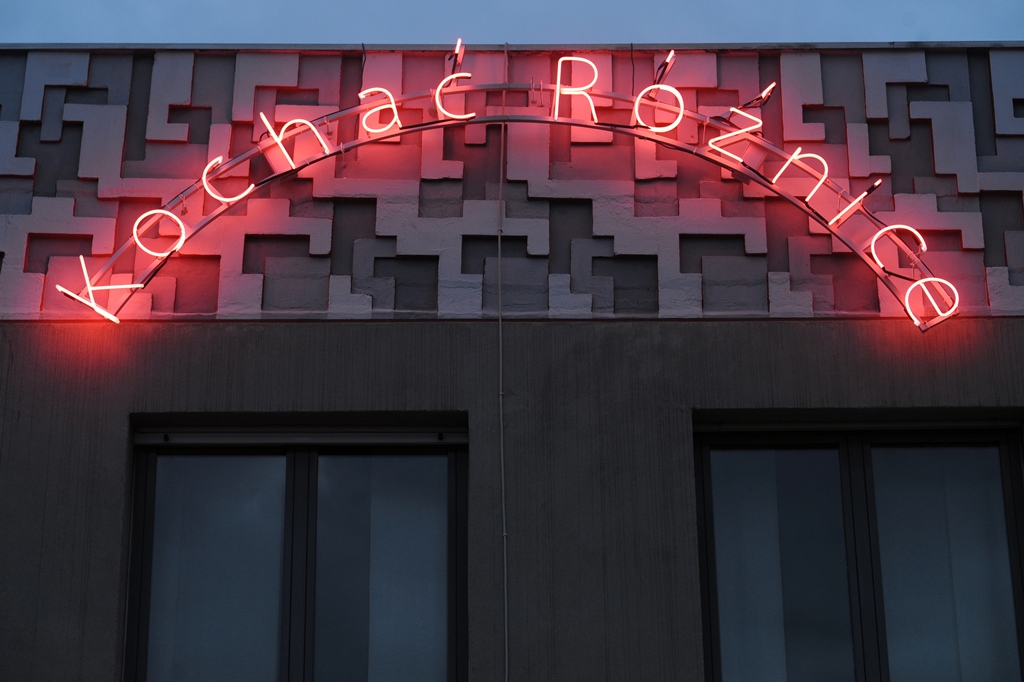 Michelangelo Pistoletto, Love Difference, 2015-2017. Facciata della sede Elica di Fabriano
Michelangelo Pistoletto, Love Difference, 2015-2017. Facciata della sede Elica di Fabriano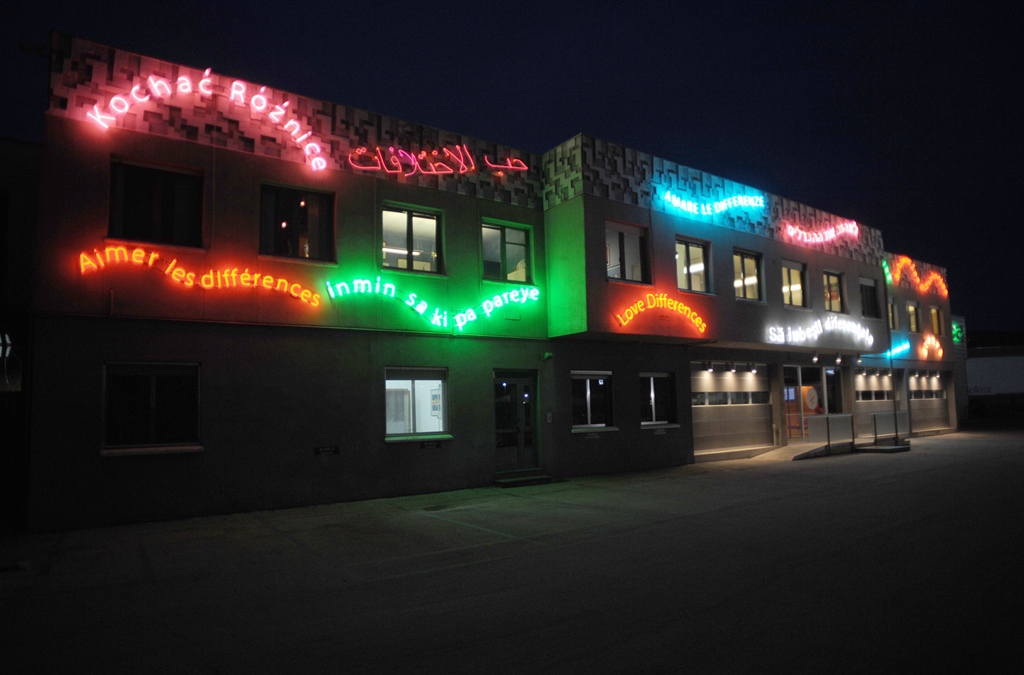 Michelangelo Pistoletto, Love Difference, 2015-2017. Facciata della sede Elica di Fabriano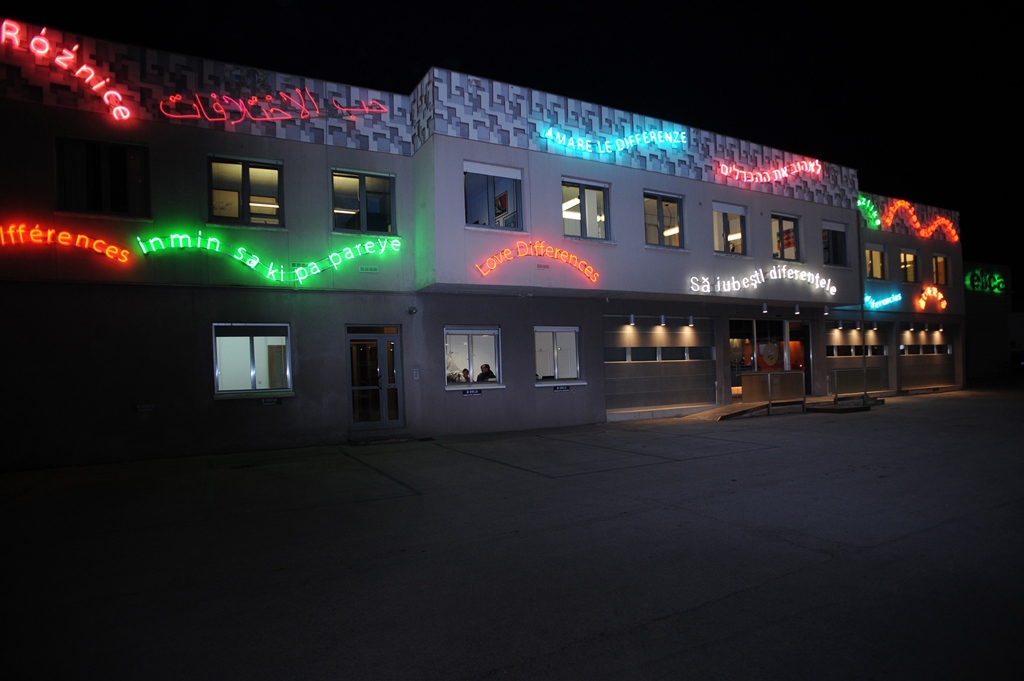 Michelangelo Pistoletto, Love Difference, 2015-2017. Facciata della sede Elica di Fabriano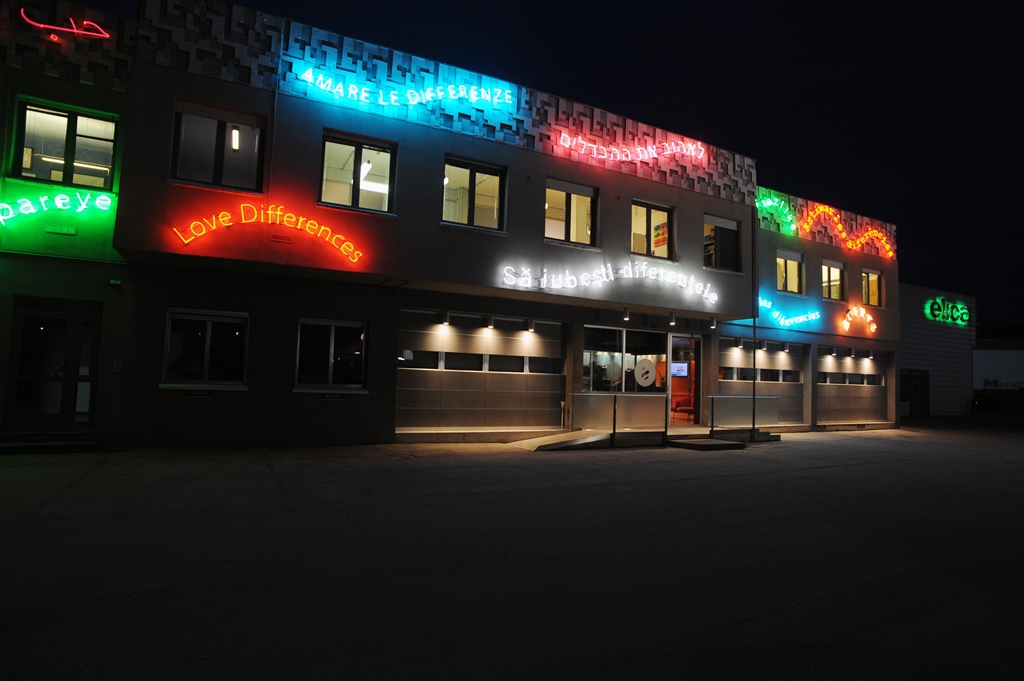 Michelangelo Pistoletto, Love Difference, 2015-2017. Facciata della sede Elica di Fabriano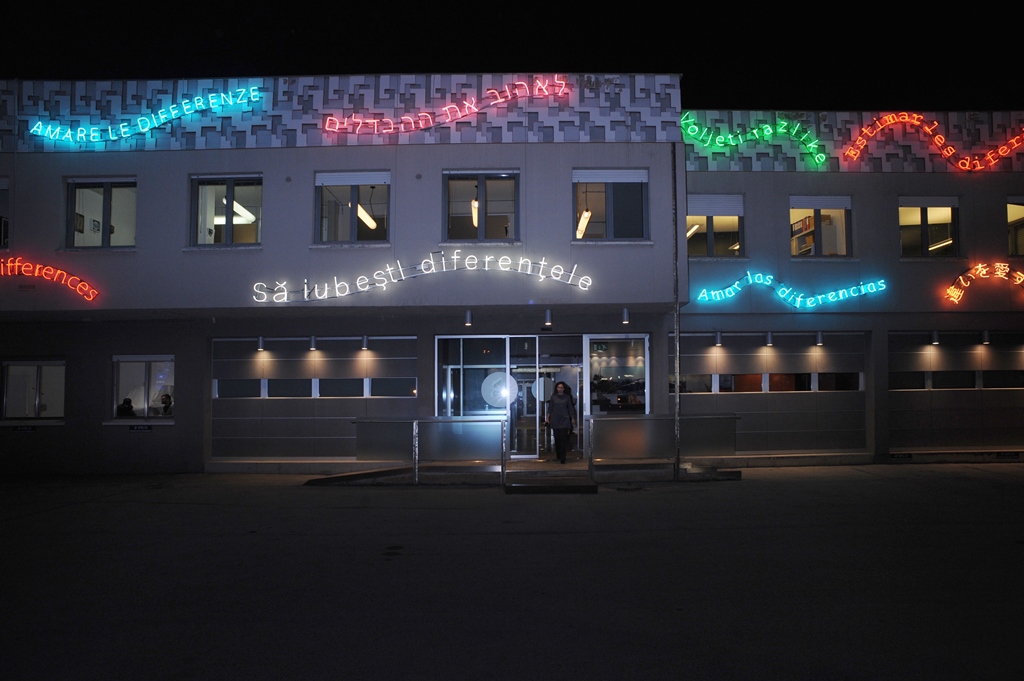 Michelangelo Pistoletto, Love Difference, 2015-2017. Facciata della sede Elica di Fabriano
Elica Love(s) Difference is a project by the artist Michelangelo Pistoletto carried out together with the cultural association he founded, namely Love Difference, and curated by Marcello Smarrelli.
"Love Difference" is a name, a slogan, a manifesto. The movement combines the universality of art with the idea of political transnationality and focuses its activity on the Mediterranean area, as it reflects the problems of global society. On the one hand, the differences among ethnic groups, religions and cultures are the cause of terrible conflicts; on the other hand, a dramatic situation is produced by the supremacy of powers that generate uniformity and level differences (…) Uniformity and difference are the two opposite terms that represent the maximum conflictual tension in the current global reality. A policy that encourages 'loving differences' is essential for the development of new perspectives in the entire social structure" (from Manifesto Love Difference, 2002, in "Journal 7", Cittadellarte, Biella 2002, page 47).
The neon signs featured in the installation illuminated the façade of the company's headquarters in Fabriano for over a year. The phrase "Love Difference", which was echoed in 12 different languages, was an invitation to develop respect and mutual understanding between different cultures, a principle and an ideal on which to base our society, but also a reference to Elica and its branches all over the world. The project highlighted and strengthened the close collaboration between Elica/Fondazione Ermanno Casoli and Michelangelo Pistoletto/Love Difference, which was successfully launched during Breathe Difference, a programme of exhibitions and workshops held at the company's showroom in Milan during EXPO 2015.