Marcello Maloberti, MINI ITALIA, 2014
Title: Mini Italia
Edition: E-STRAORDINARIO for Kids #2
Artist: Marcello Maloberti
Curator: Marcello Smarrelli
Company: Elica
Participant number: 50 kids, Elica's employees' sons and daughters
Age: 6-10
Location: Fabriano – Pinacoteca Bruno Molajoli, Town Historic District
Year: 2014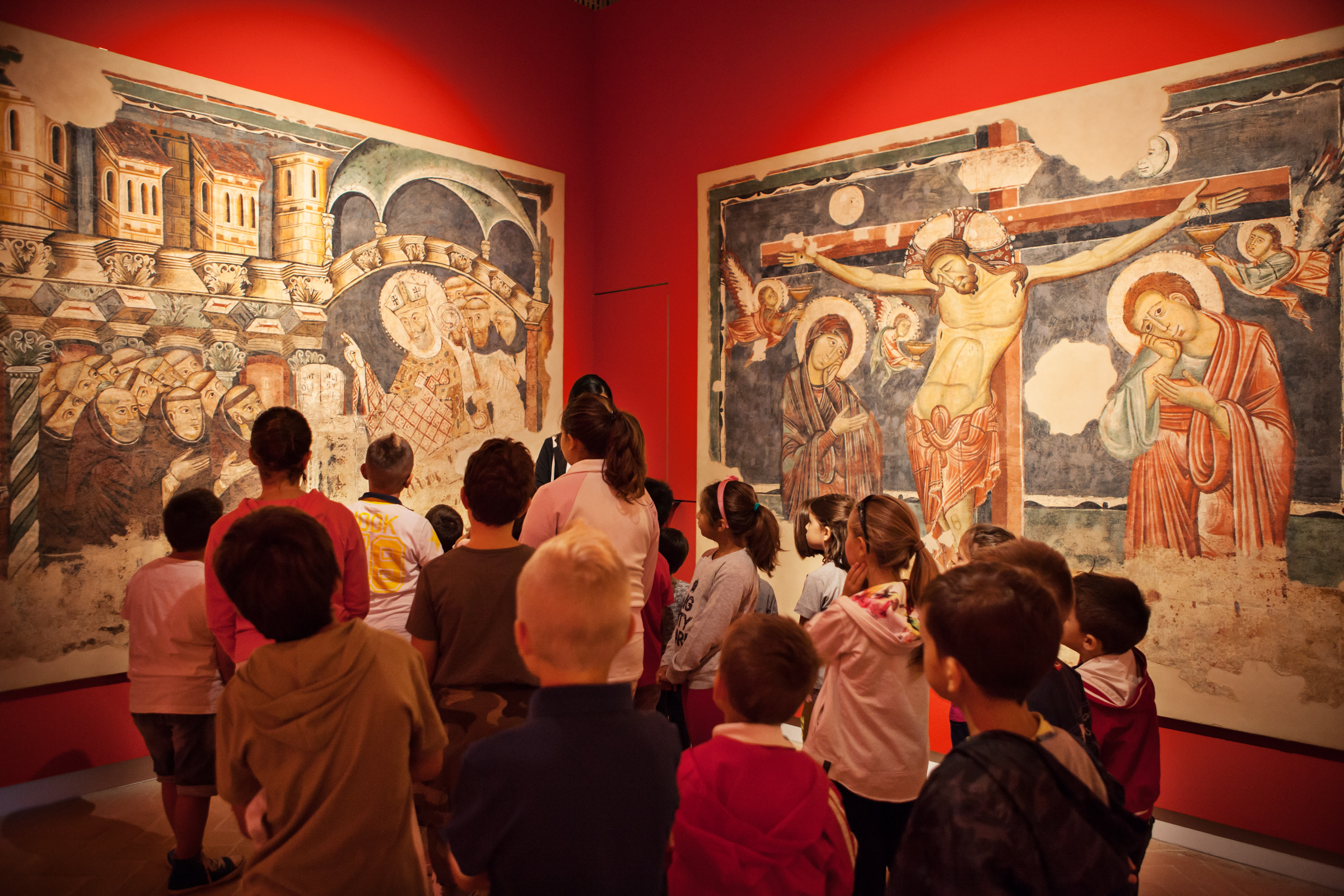 Un momento del workshop Mini Italia, 2014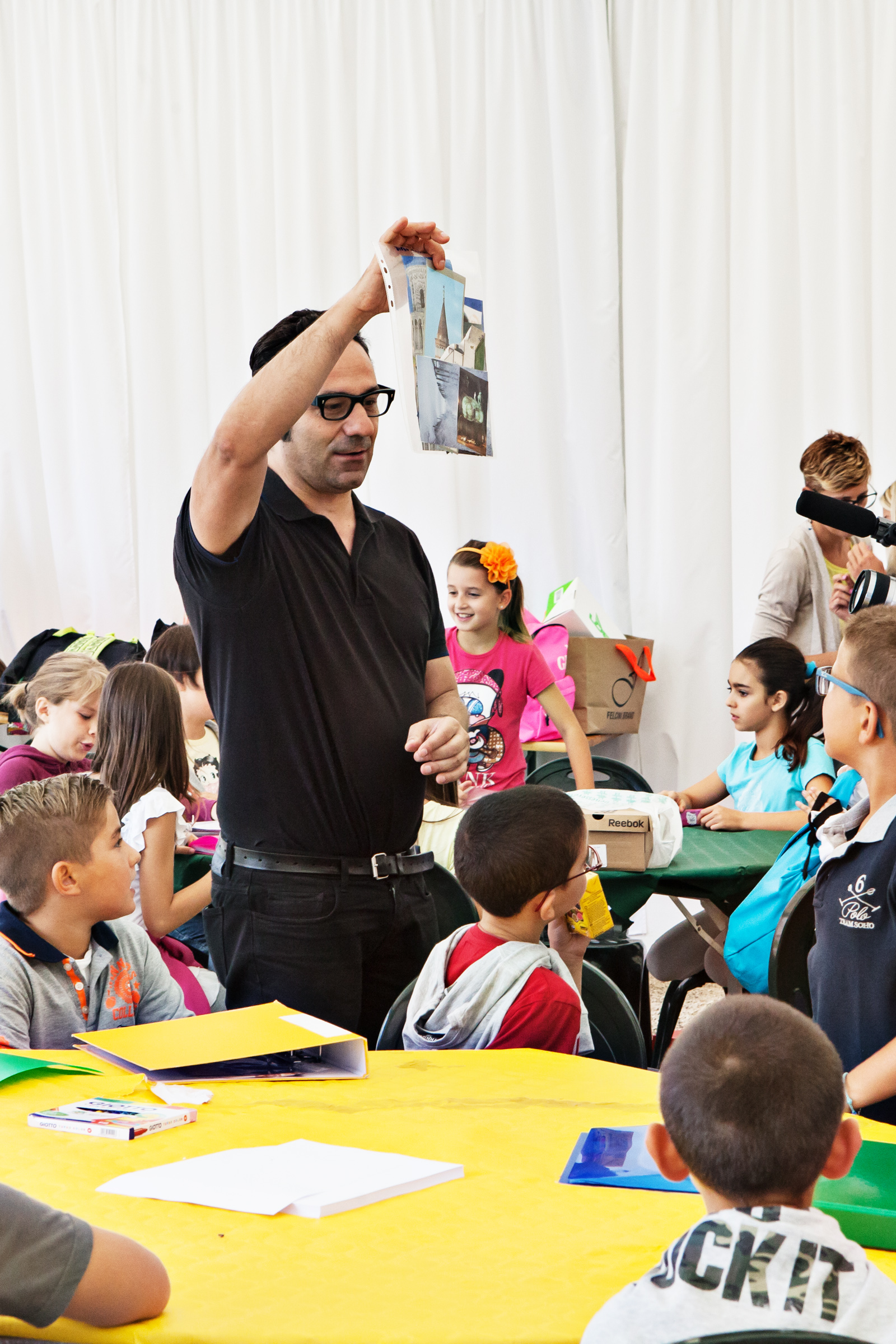 Un momento del workshop Mini Italia con Marcello Maloberti, 2014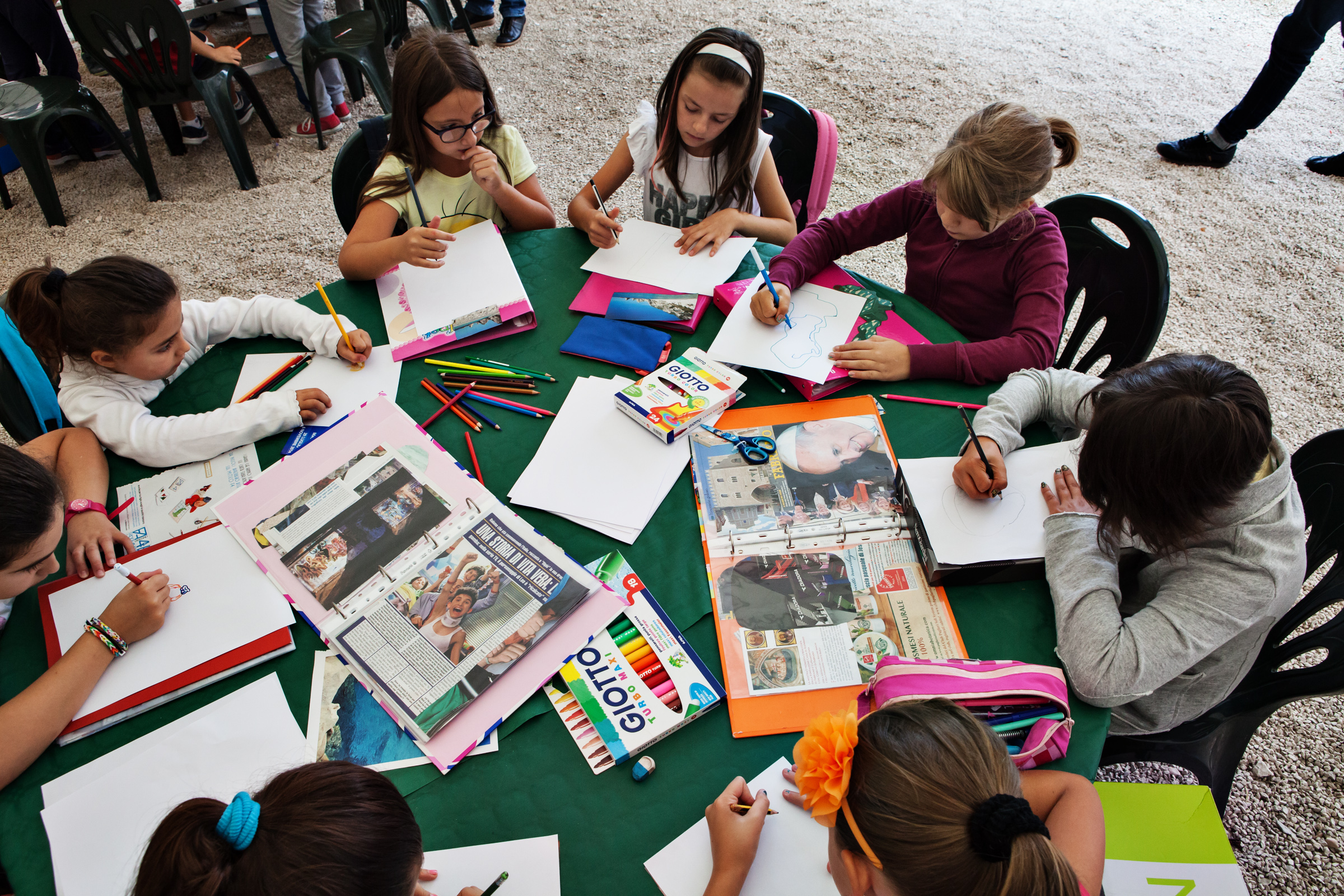 Un momento del workshop Mini Italia, 2014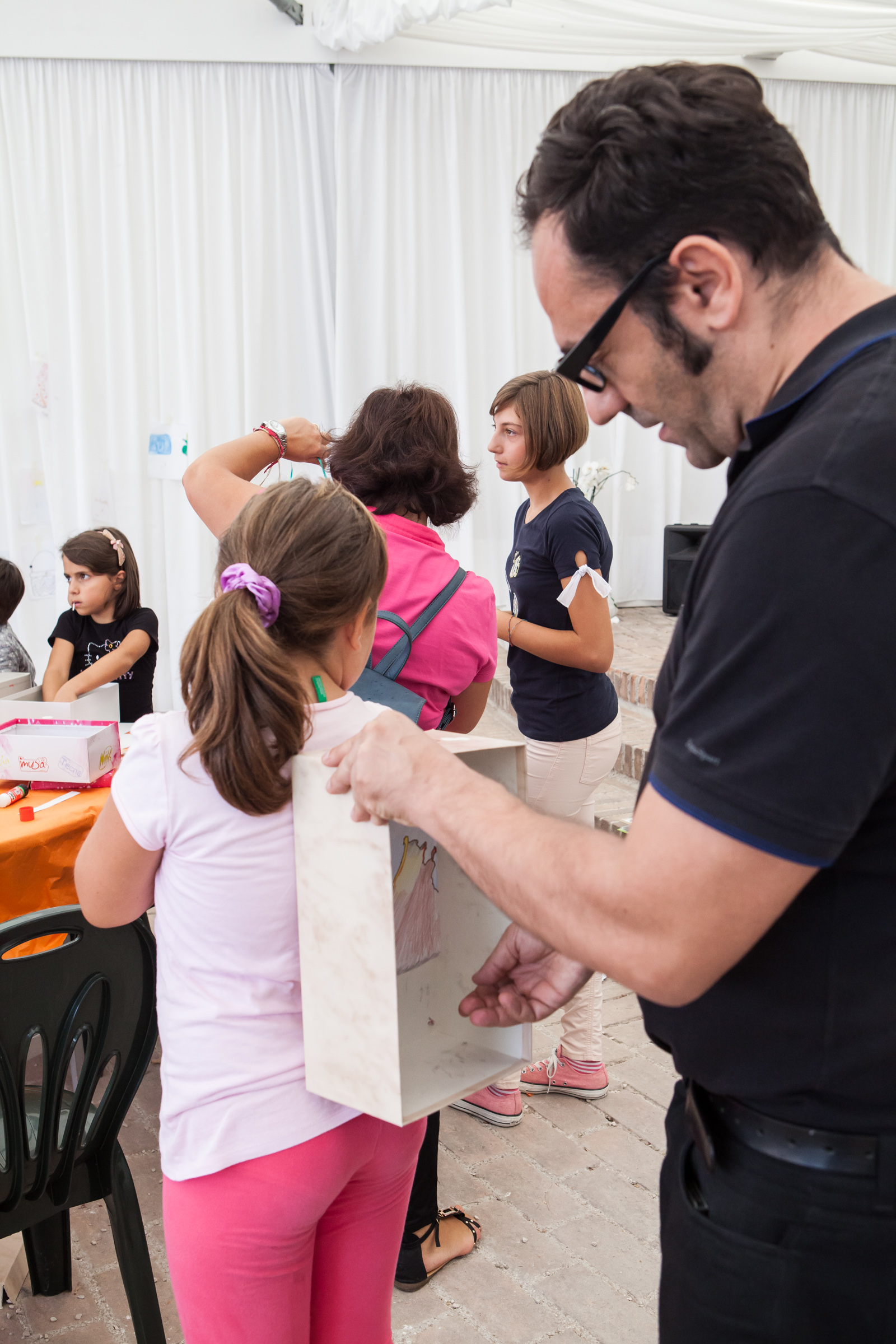 Un momento del workshop Mini Italia con Marcello Maloberti, 2014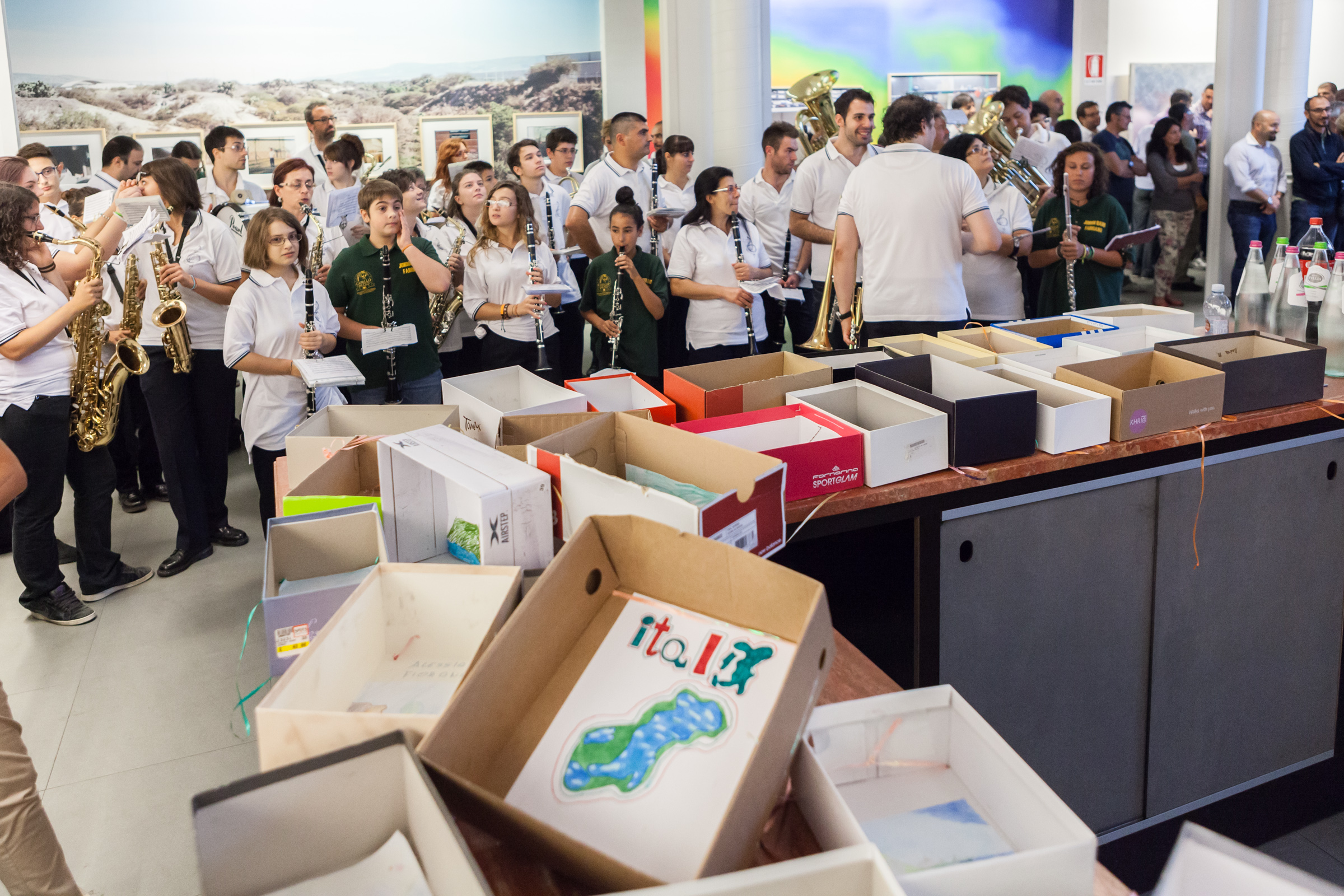 Un momento del workshop Mini Italia, 2014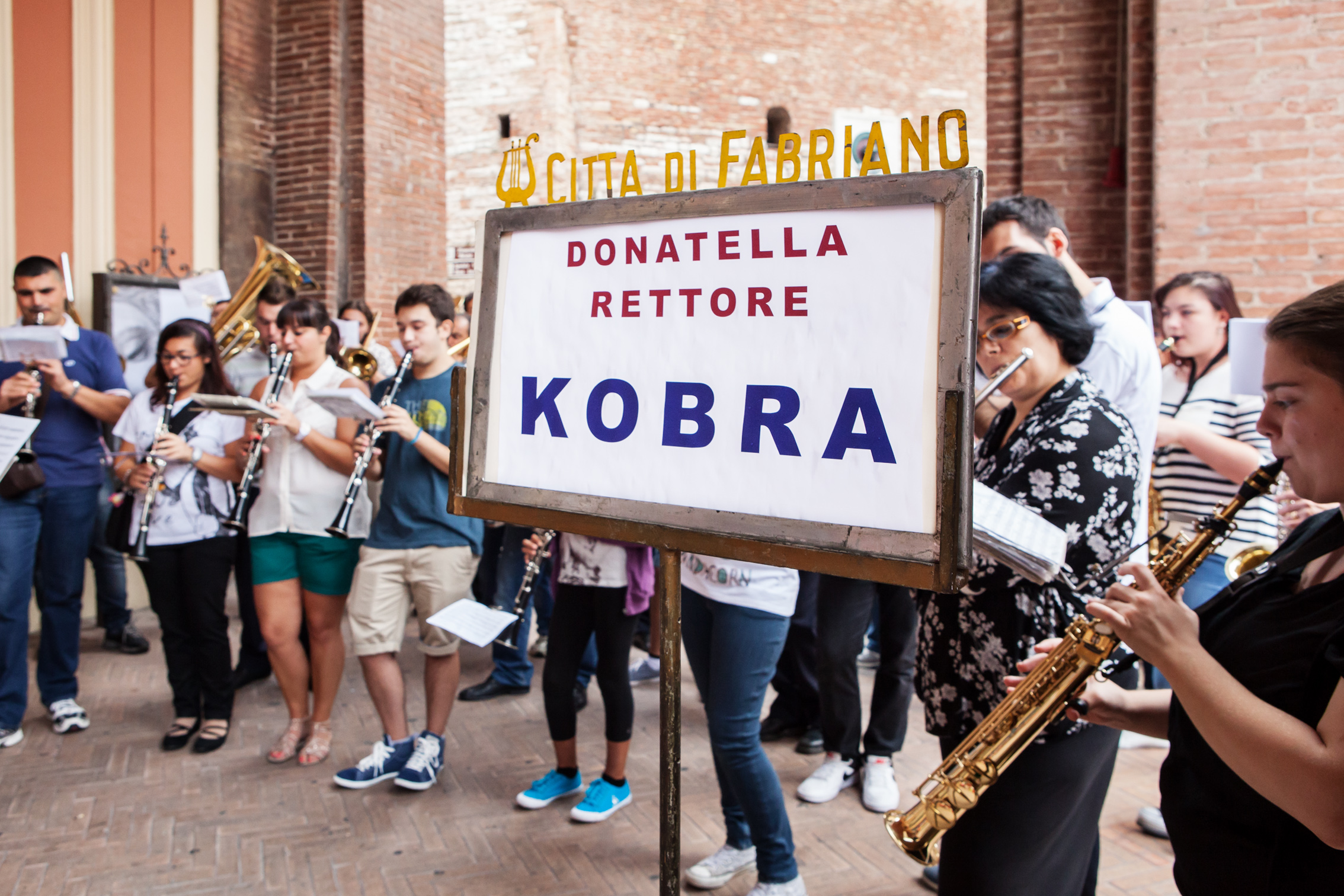 Marcello Maloberti, Mini Italia, 2016. La performance per le vie di Fabriano con la banda della città. Foto:Eva Bialkowska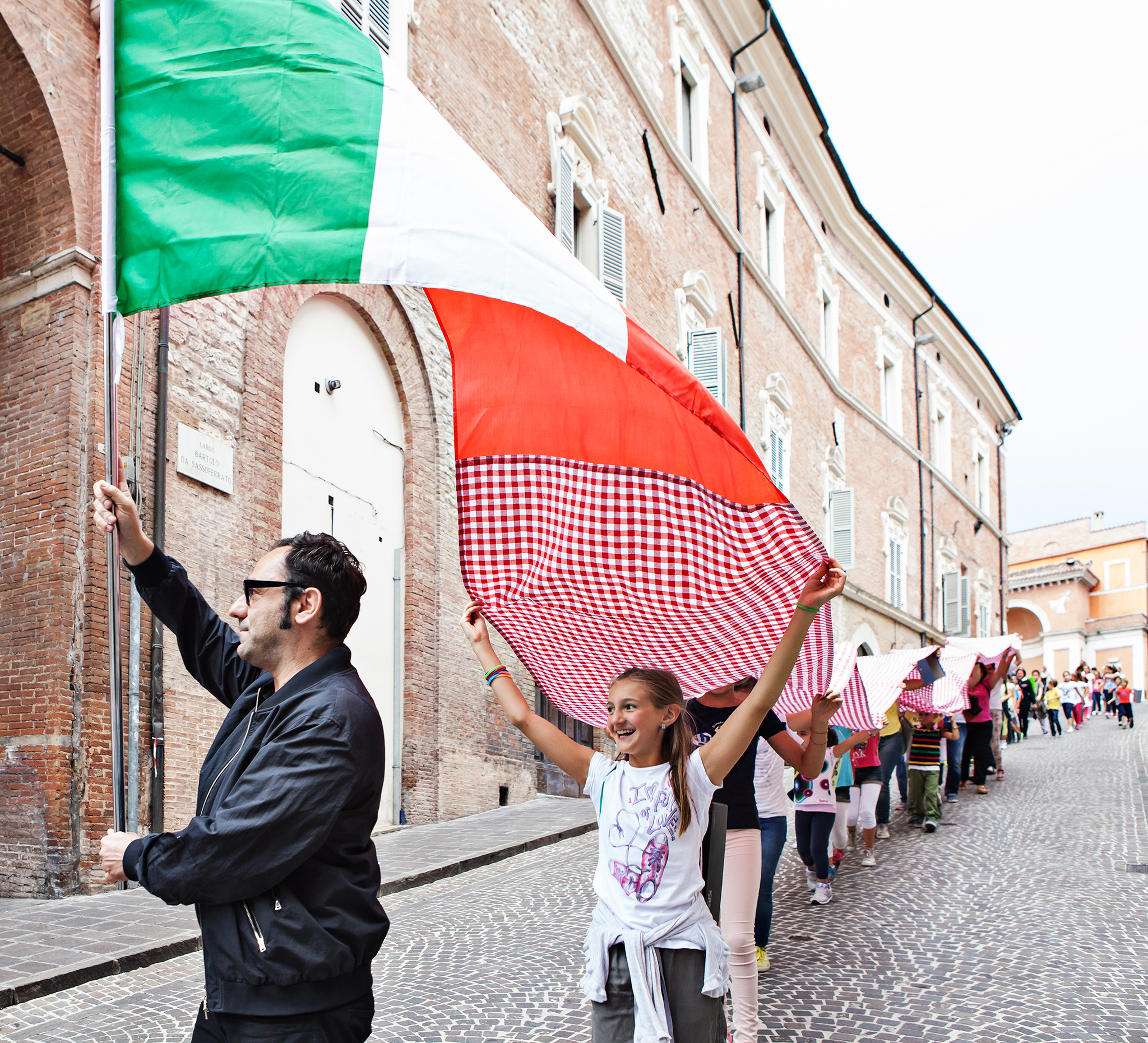 Marcello Maloberti, Mini Italia, 2016. La performance per le vie della città di Fabriano. Foto: Eva Bialkowska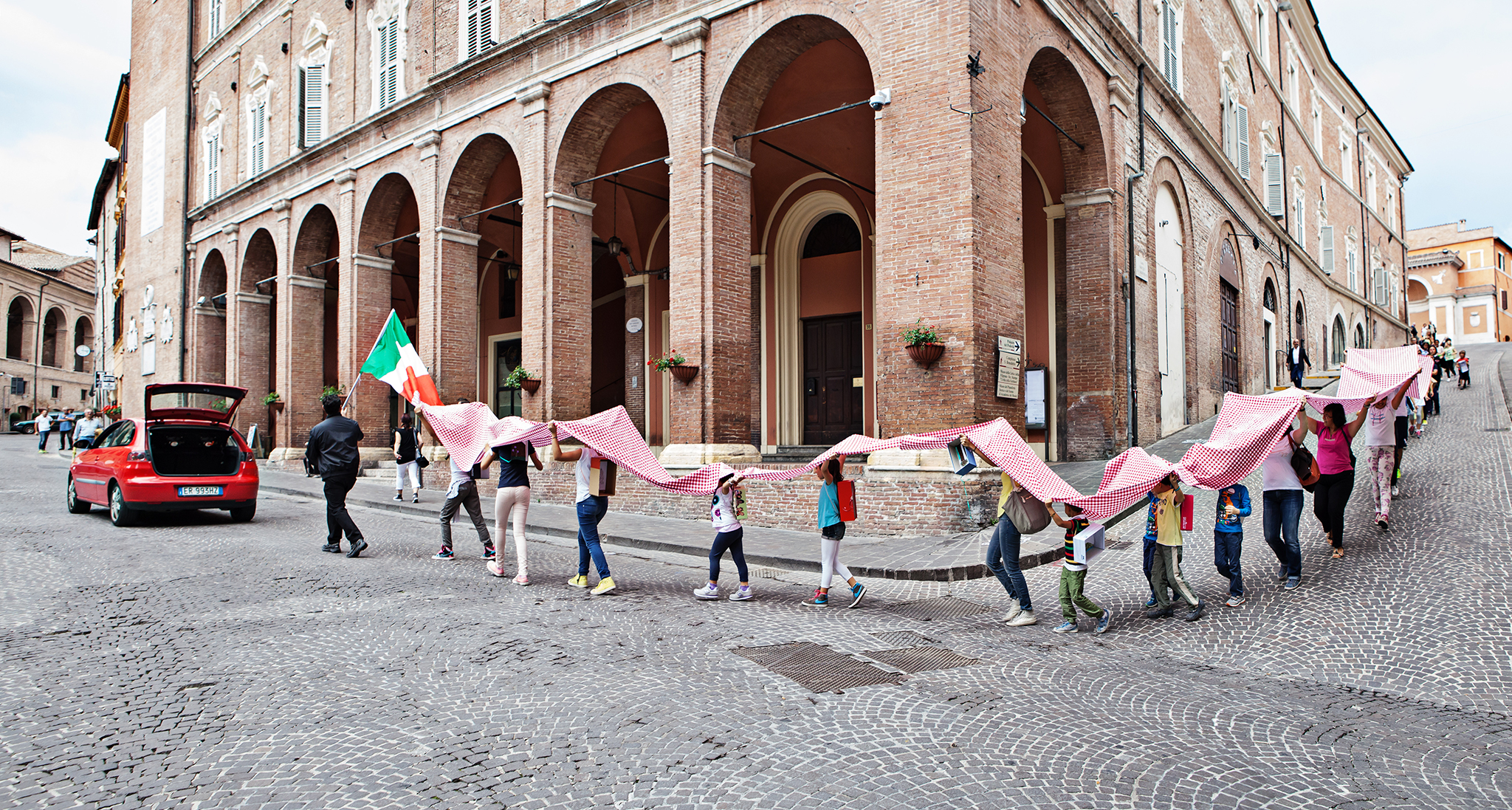 Marcello Maloberti, Mini Italia, 2016. La performance per le vie della città di Fabriano. Foto: Eva Bialkowska
Marcello Maloberti, Mini Italia, 2016. I figli dei dipendenti di Elica protagonisti della performance Mini Italia di Marcello Maloberti. Foto: Eva Bialkowska
Marcello Maloberti, Mini Italia, 2016. Foto di gruppo dei bambini che hanno partecipato alla performance. Foto: Eva Bialkowska
Mini Italia is the performance title that Marcello Maloberti conceived and realized for E-STRAORDINARIO for Kids #2 together with fifty kids, who were Elica's employees' children, along the Fabriano historic district streets.
Firstly, participants were taken to the exhibition "Da Giotto a Gentile" that was held at Pinacoteca Civica Bruno Molajoli in Fabriano; later they joined a practical workshop in which they realized special "backpacks", from cardboard boxes decorated with collages of images collected from magazines and newspaper, portraits, items drawings, artworks, monuments and typical Italian landscapes. There were extracted from an archive that kids and their families prepared months before the workshop.
At the workshop end, the collective performance took place, in the town historic district: a colorful and cheerful procession that enlivened streets and squares; kids, along with the Fabriano marching band, paraded with their backpacks/archives bringing a more-than-20-meter-long flag; this was decorated with the national colors and the red and white texture, the typical tablecloth pattern seen on Italian tables. This activity was a moment for reflecting on the Italian cultural heritage, both in its "high" history and its popular traditions, which are a powerful identity element for every generation.
After crossing the historic district streets, the cheerful procession swept a part of via Dante and reached Elica plant: this marked the inauguration of the street portion dedicated to Ermanno Casoli, Elica's founder.
This initiative was included in the project DCE – Distretto Culturale Evoluto, namely Evolved Cultural District, of Regione Marche's "La Valle della creatività".