ELENA MAZZI, MASS AGE, MESSAGE, MESS AGE (ELICA 2018), 2018
Artist: Elena Mazzi
Curator: Marcello Smarrelli
Trainer: Diego Agostini – Commitment
Company: Elica spa
Number of partecipants: 20
Place: Headquarter Elica – Fabriano
XVII Edition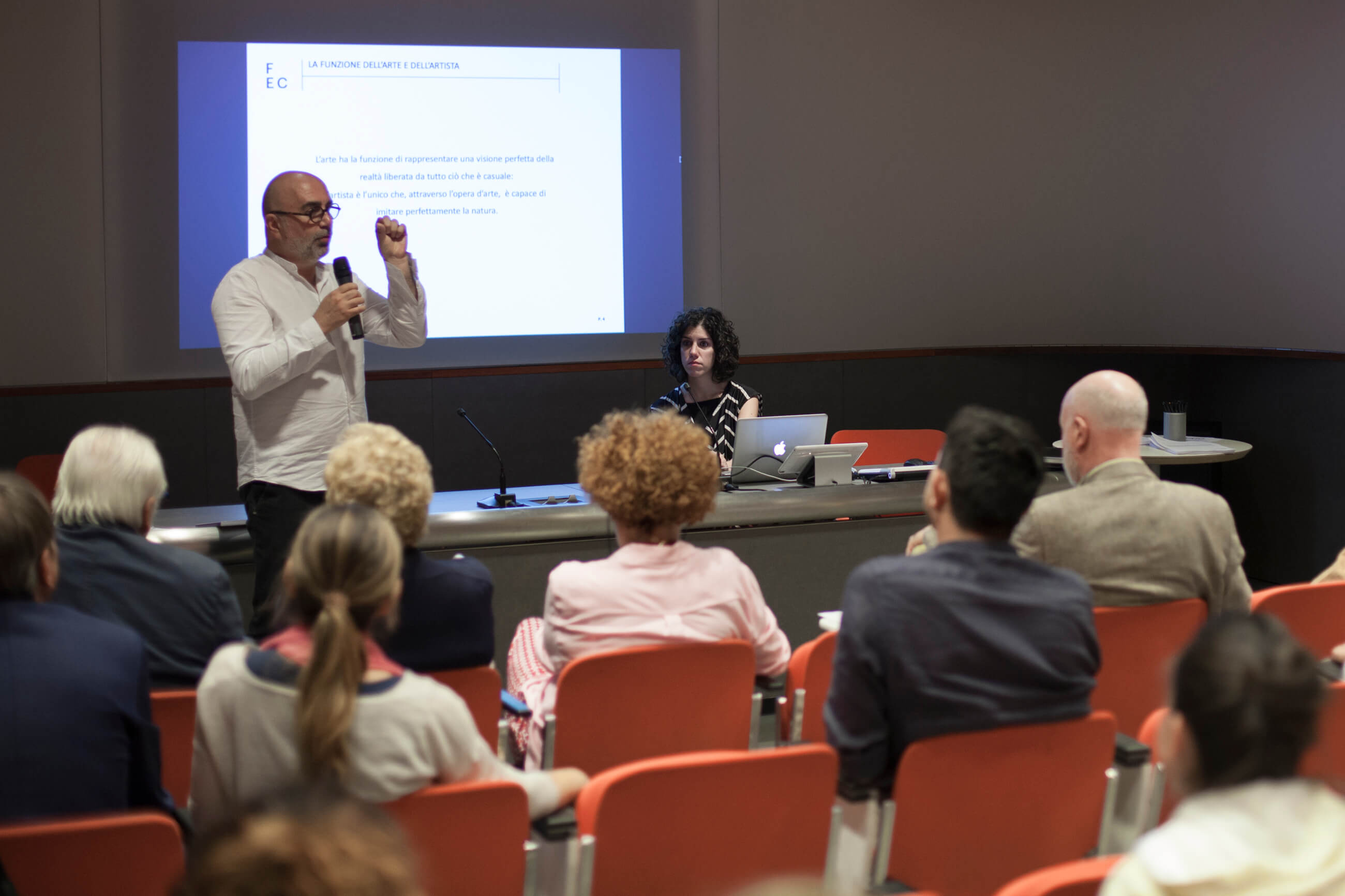 Un momento del talk Ph. Michela Curti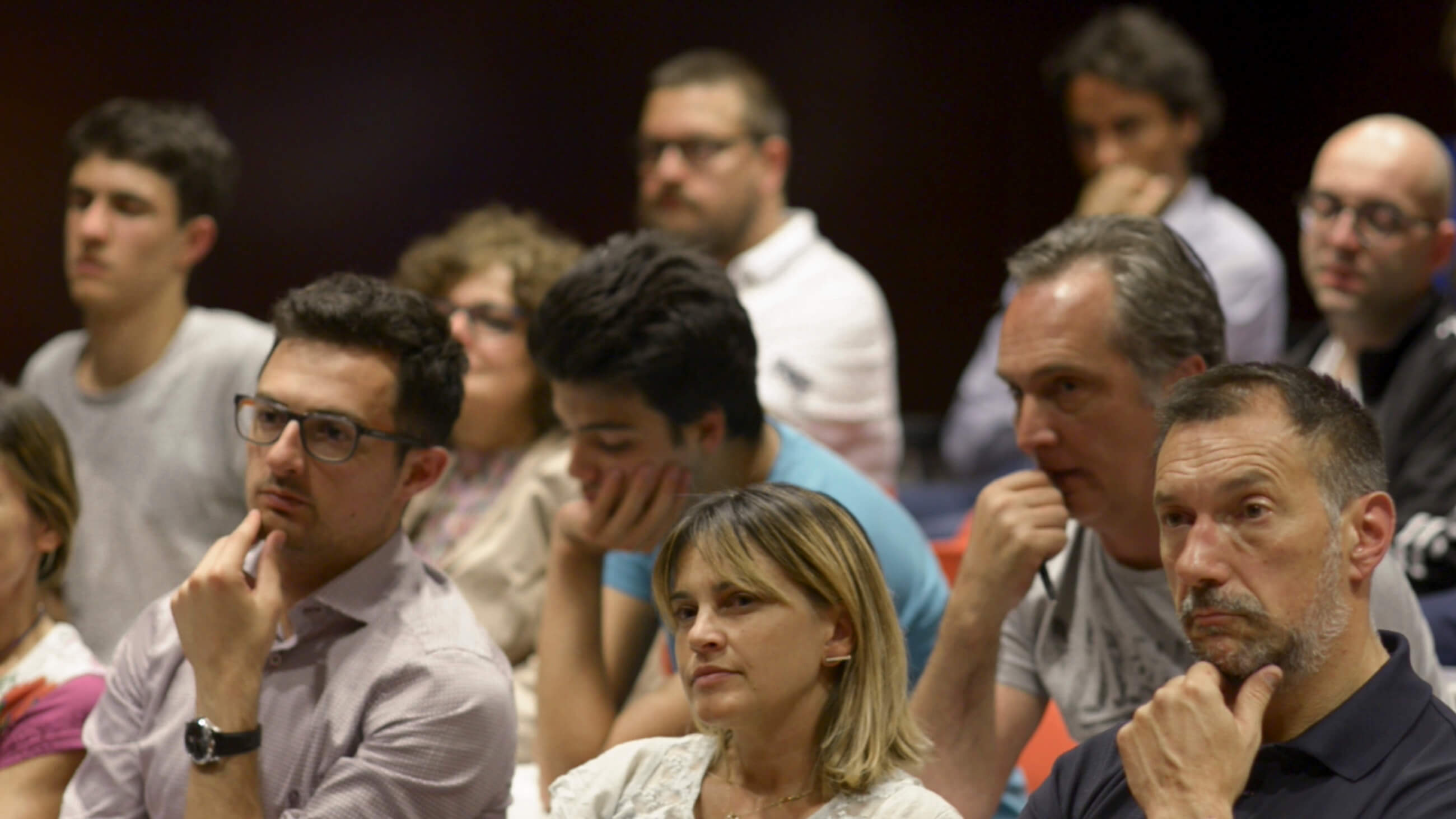 Un momento del talk Ph. DanieleAlefGrillo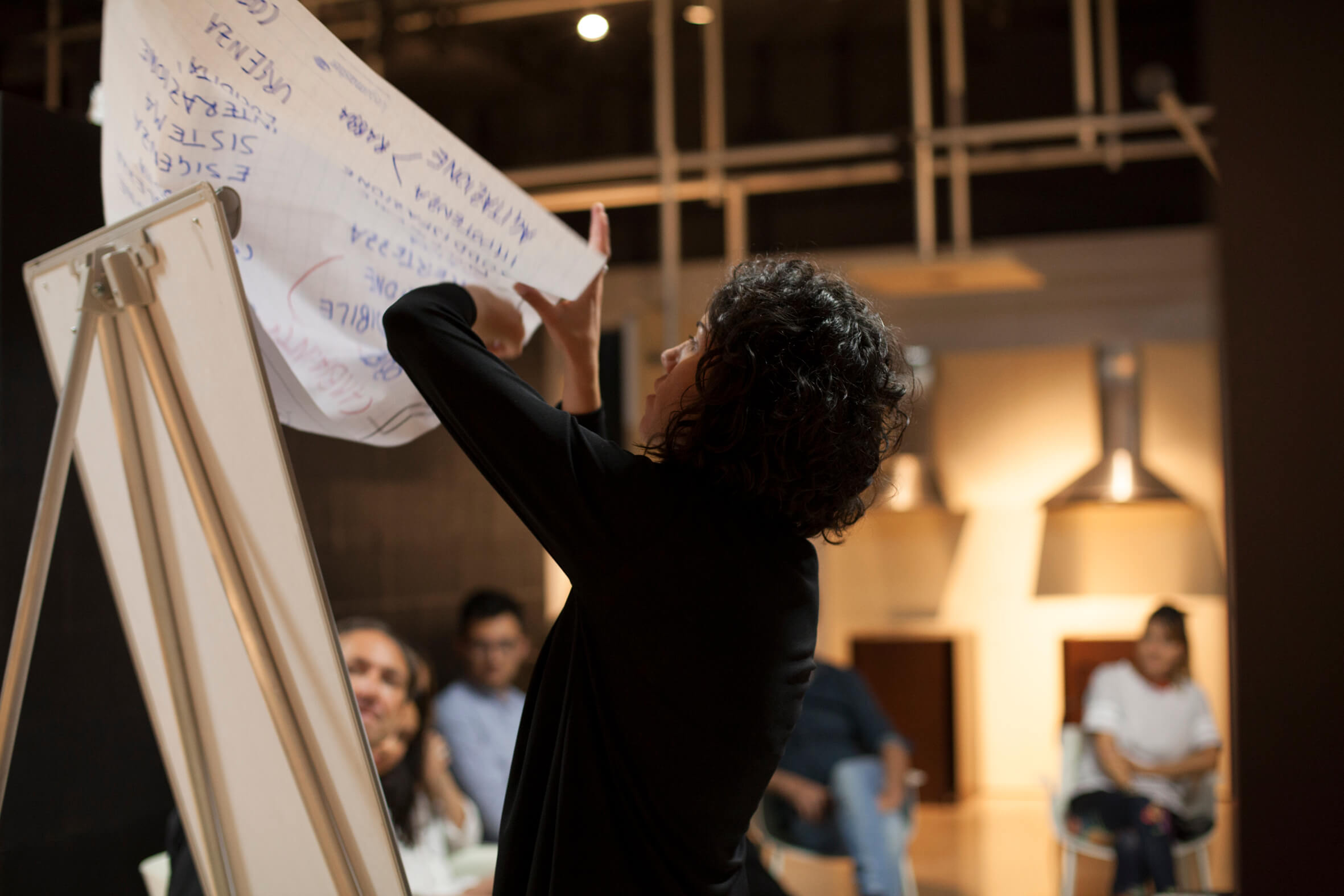 Formatore, artista e partecipanti, attraverso il confornto, creano il glossario per la seconda parte della giornata Ph. MichelaCurti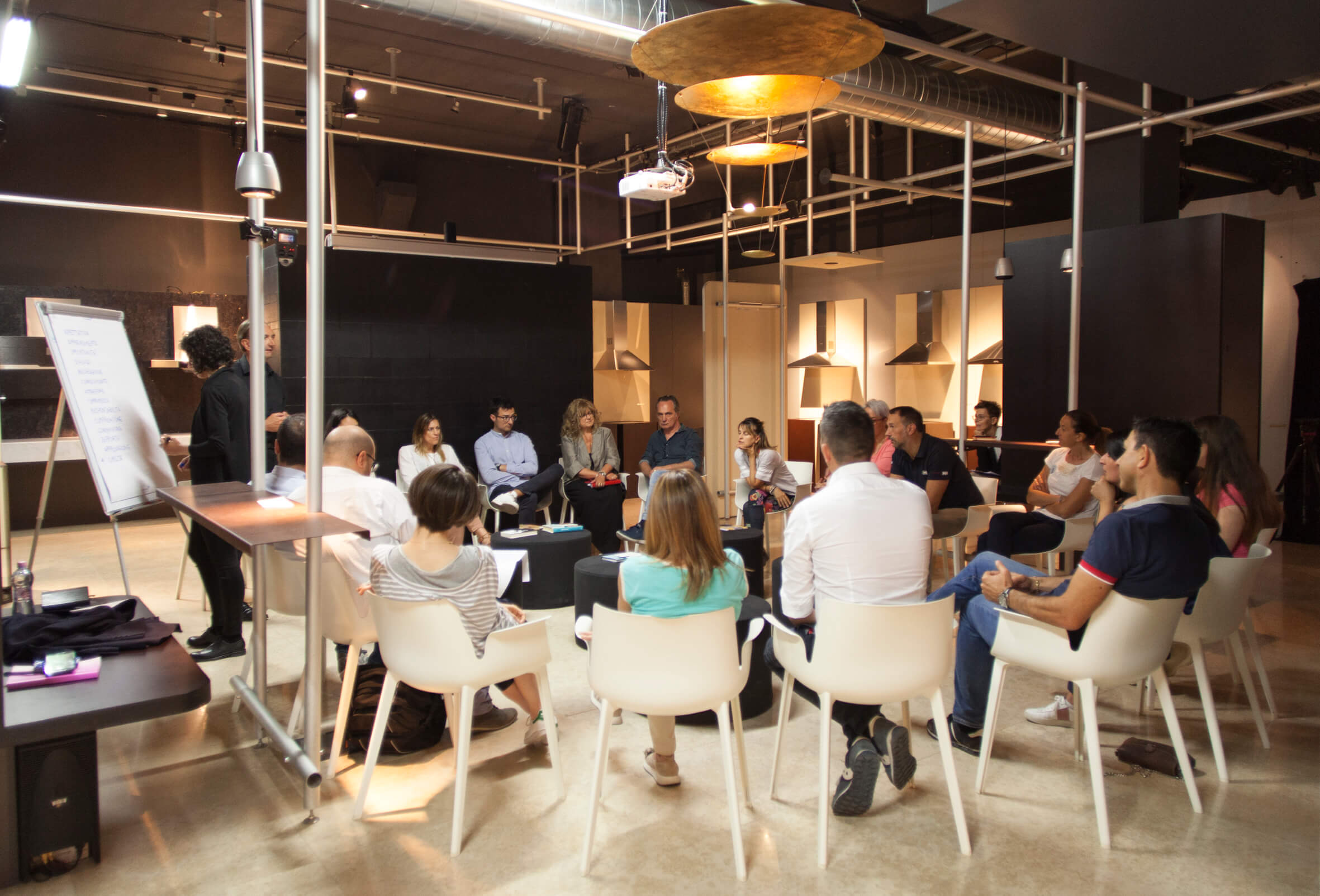 Formatore, artista e partecipanti, attraverso il confornto, creano il glossario per la seconda parte della giornata Ph. DanieleAlefGrillo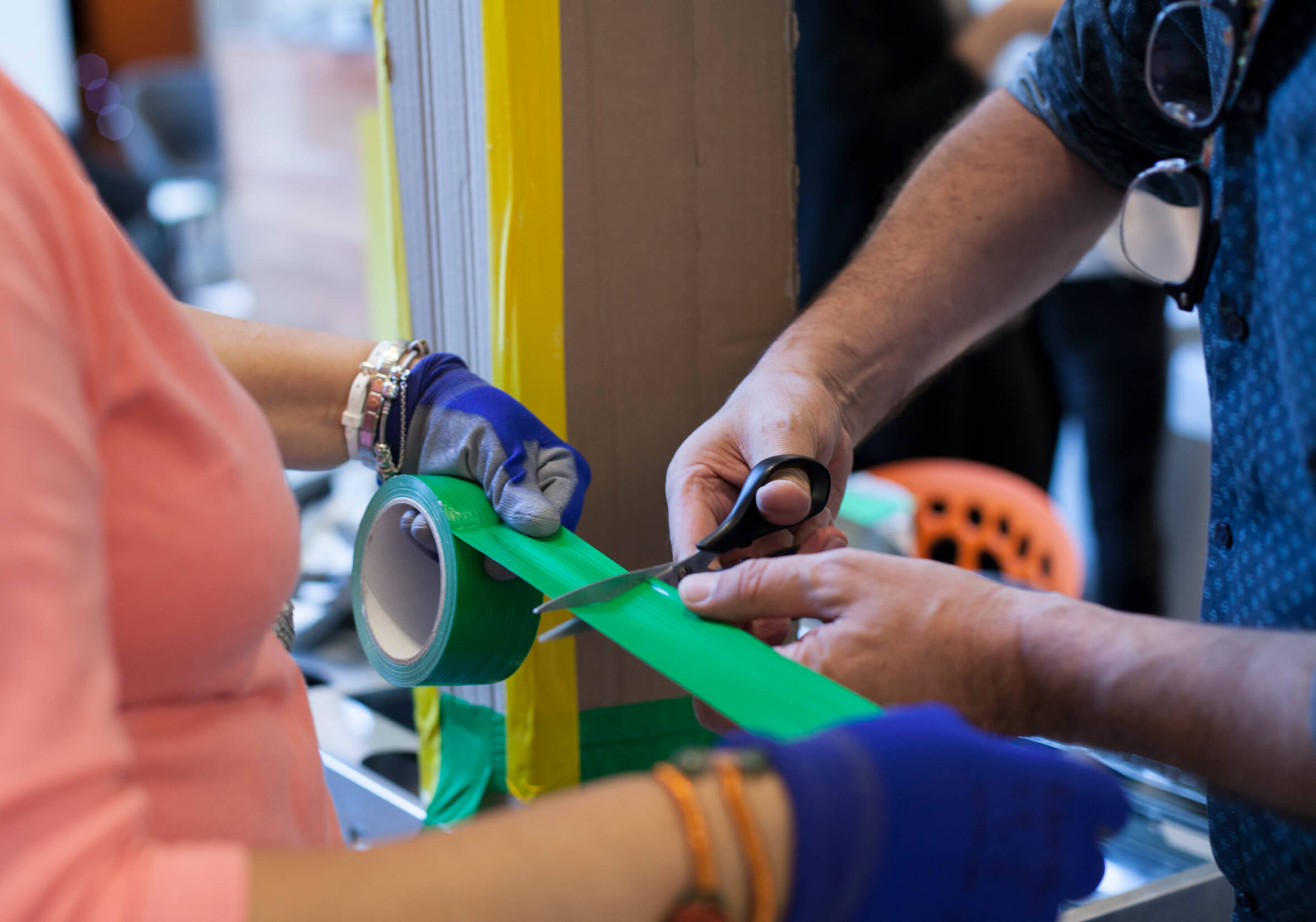 All'opera per costruire i dispostivi di comunicazione Ph MichelaCurti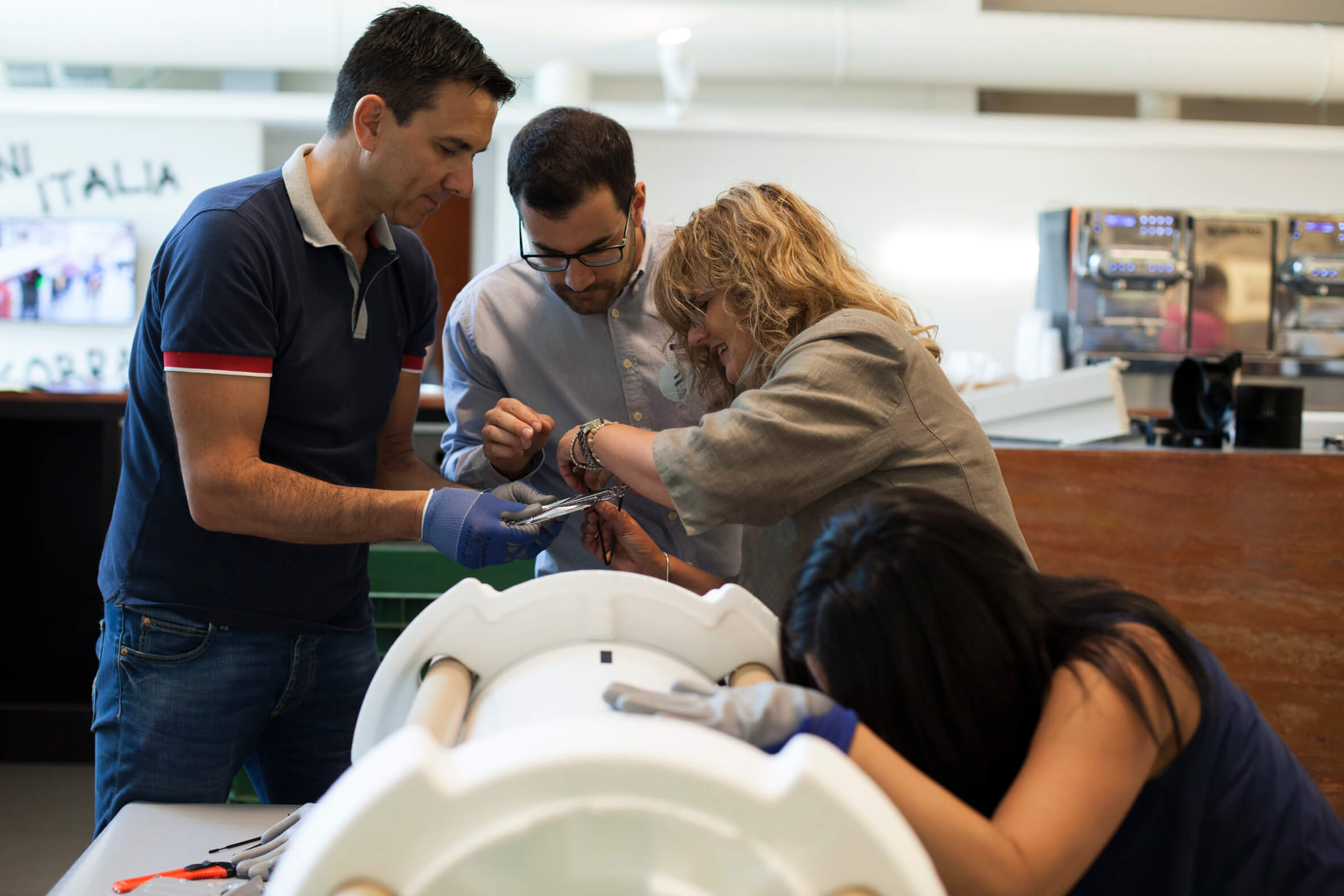 All'opera per costruire i dispostivi di comunicazione Ph MichelaCurti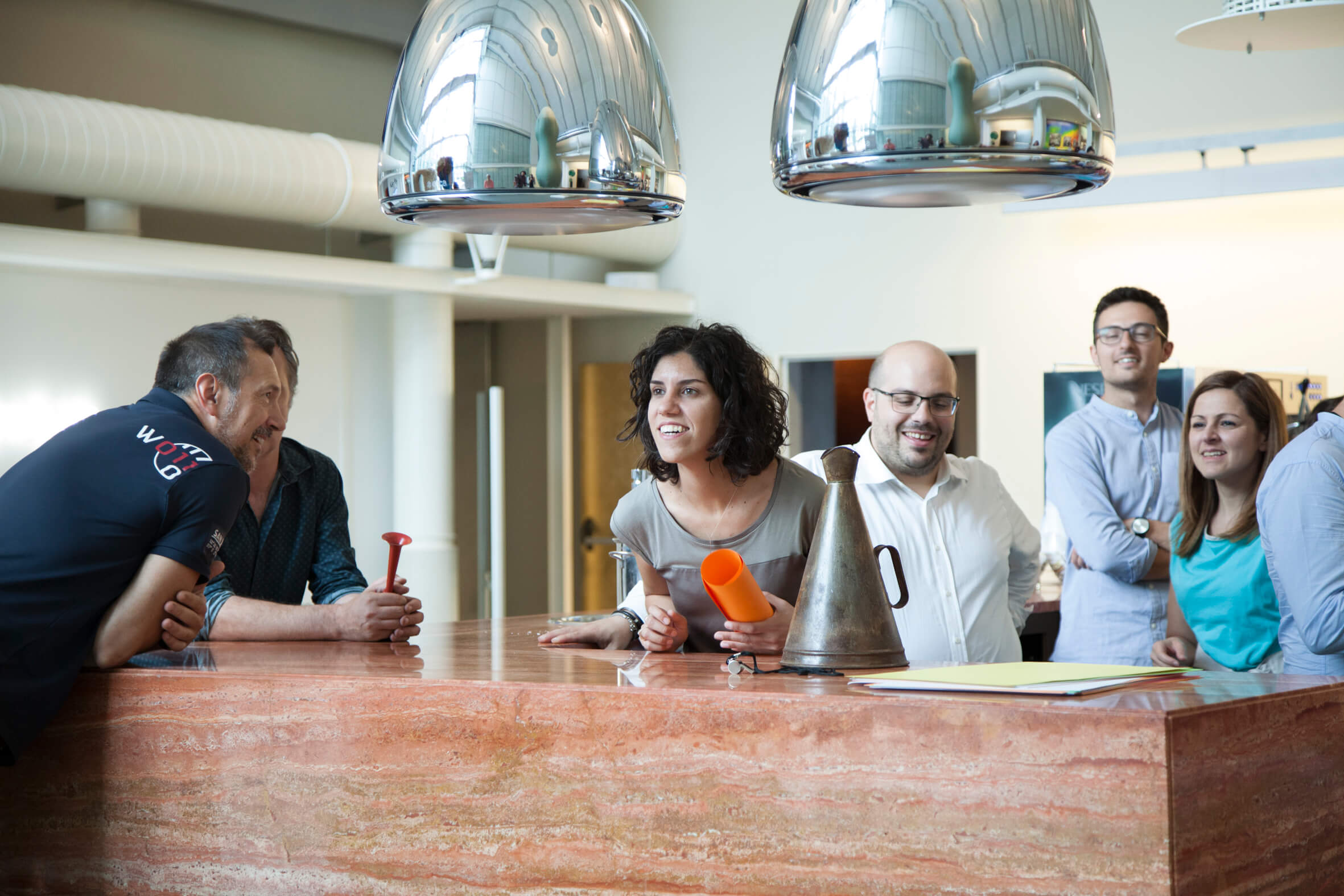 Un momento della performance ispirata al gioco del telfono senza fili Ph. DanieleAlefGrillo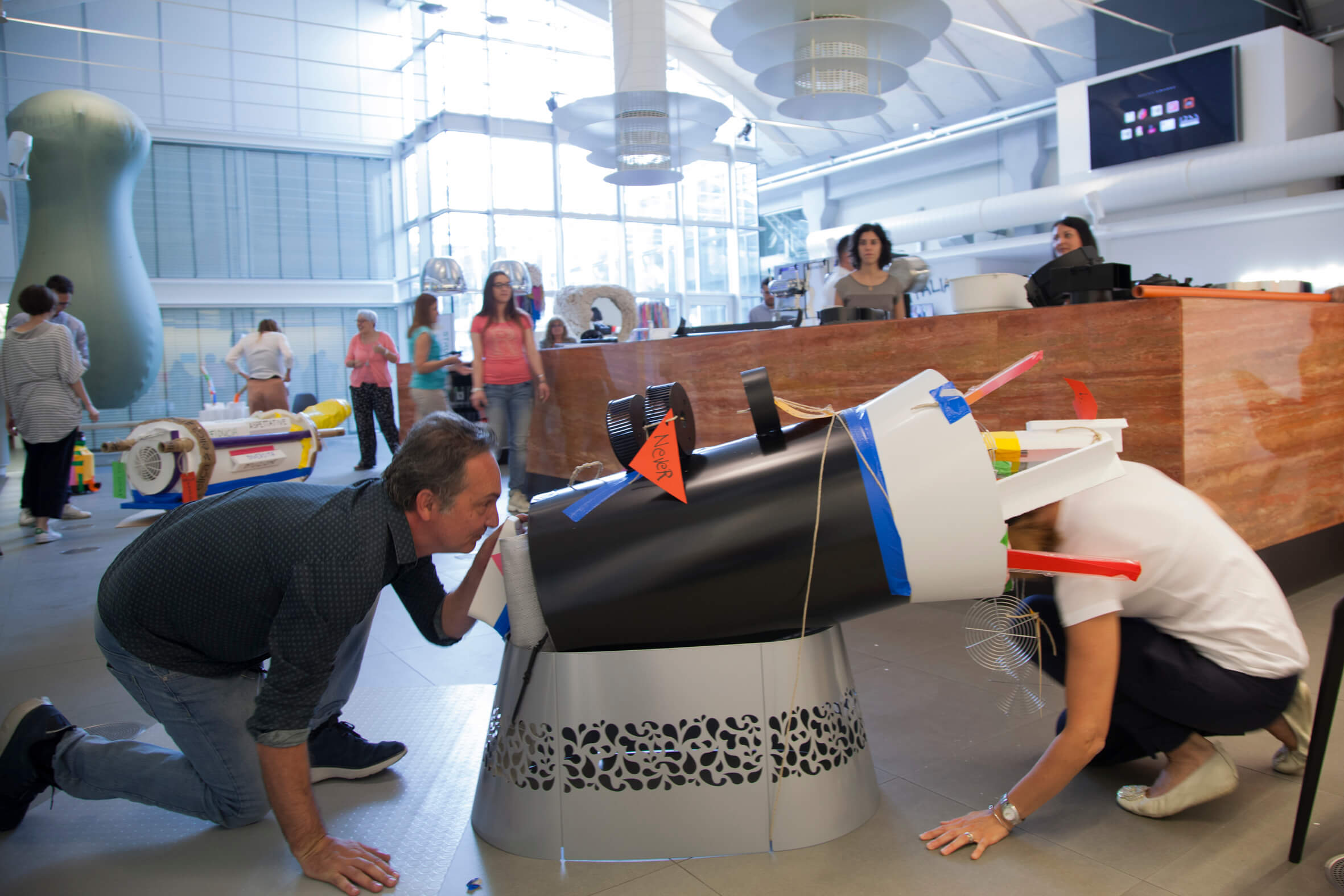 Un momento della performance ispirata al gioco del telfono senza fili Ph. DanieleAlefGrillo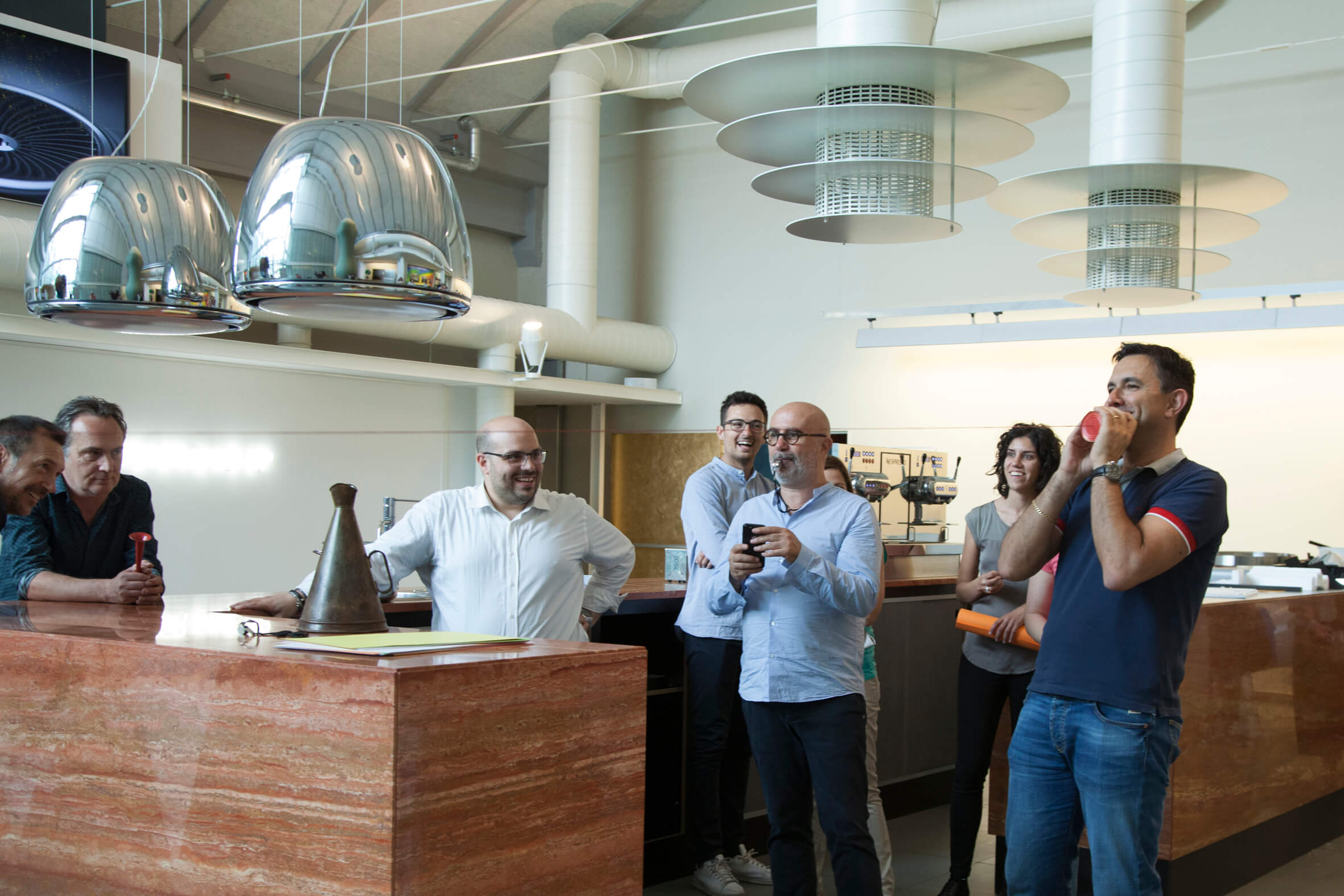 Un momento della performance ispirata al gioco del telfono senza fili Ph. DanieleAlefGrillo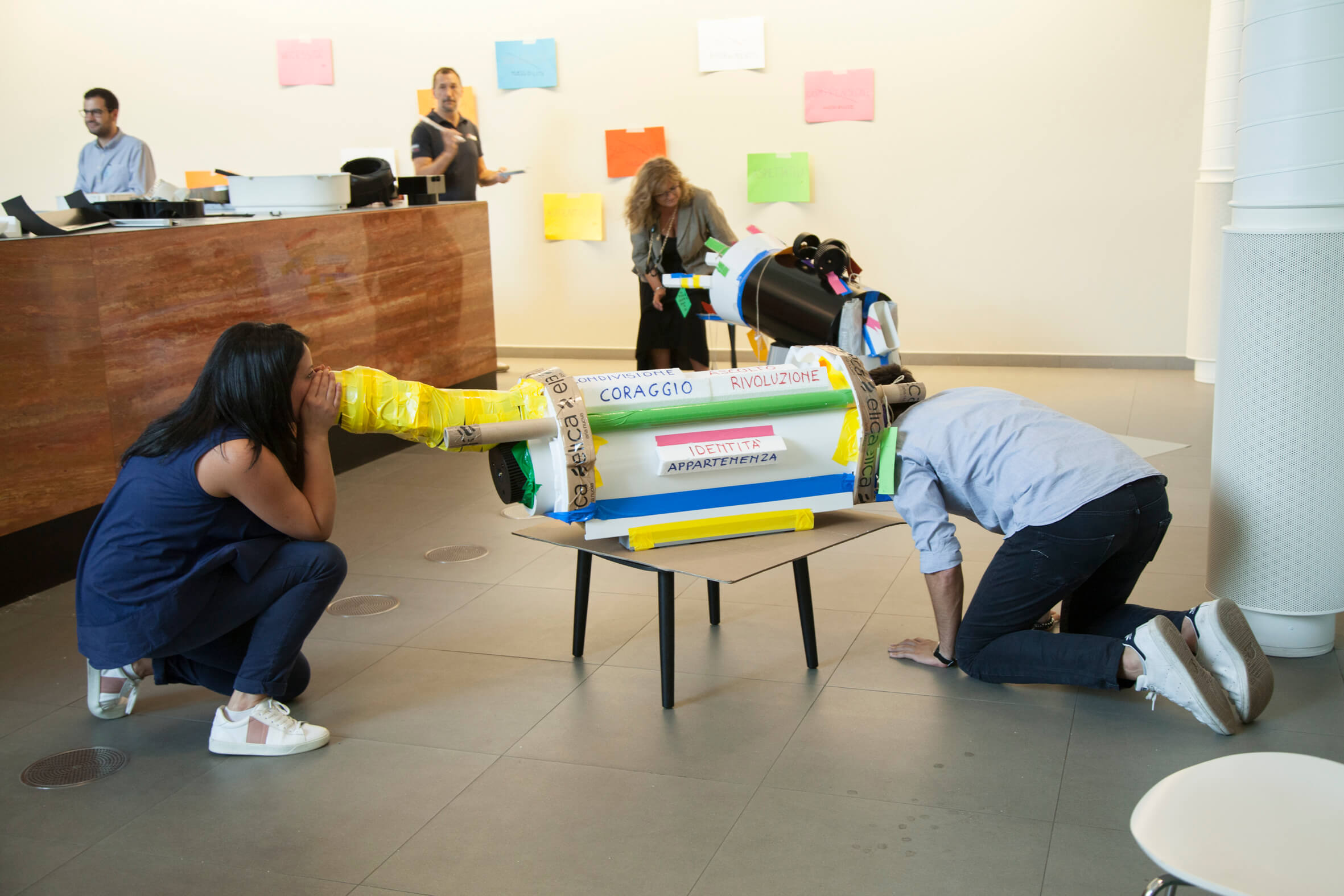 Un momento della performance ispirata al gioco del telfono senza fili Ph. DanieleAlefGrillo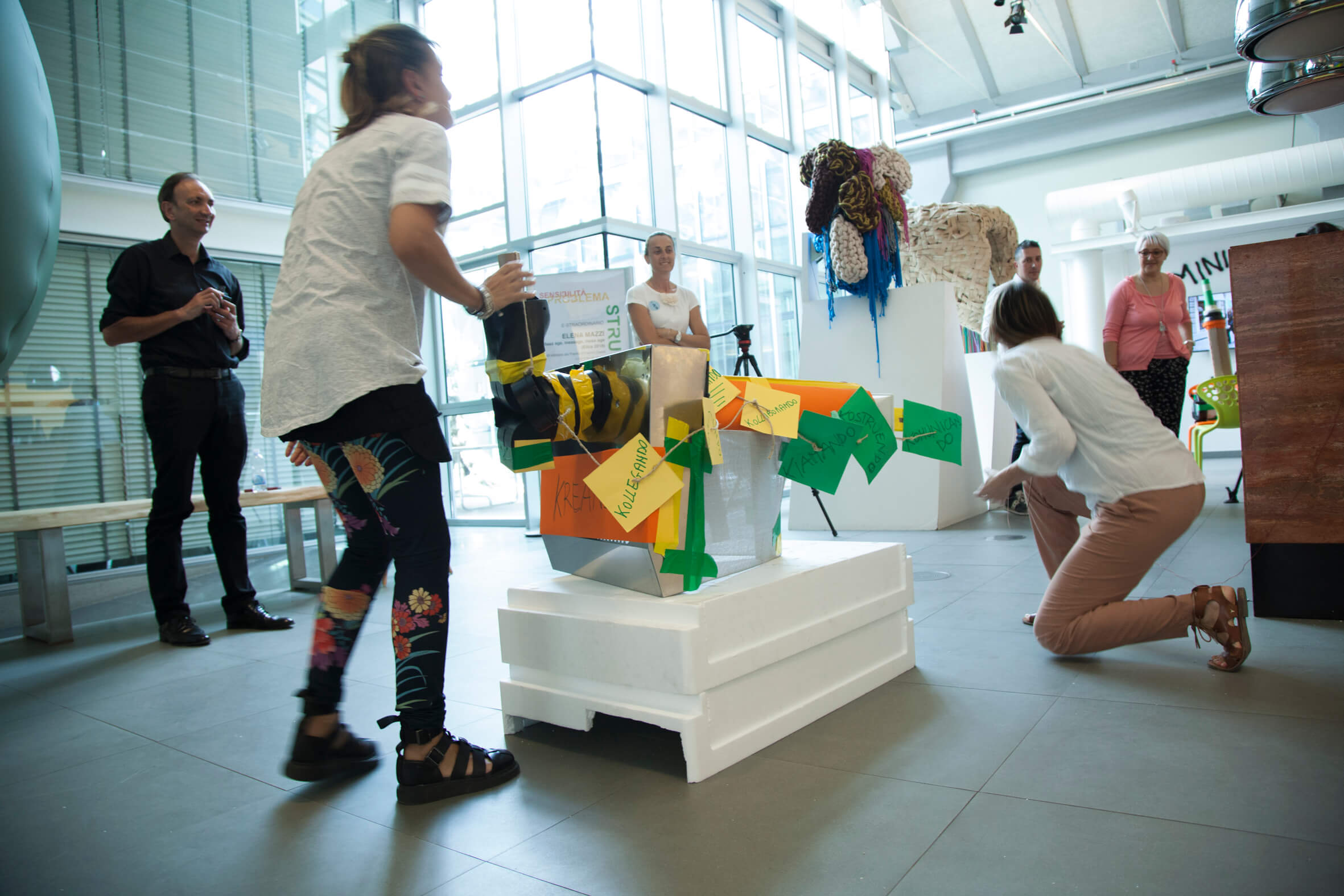 Un momento della performance ispirata al gioco del telfono senza fili Ph. DanieleAlefGrillo
Lavori di fusione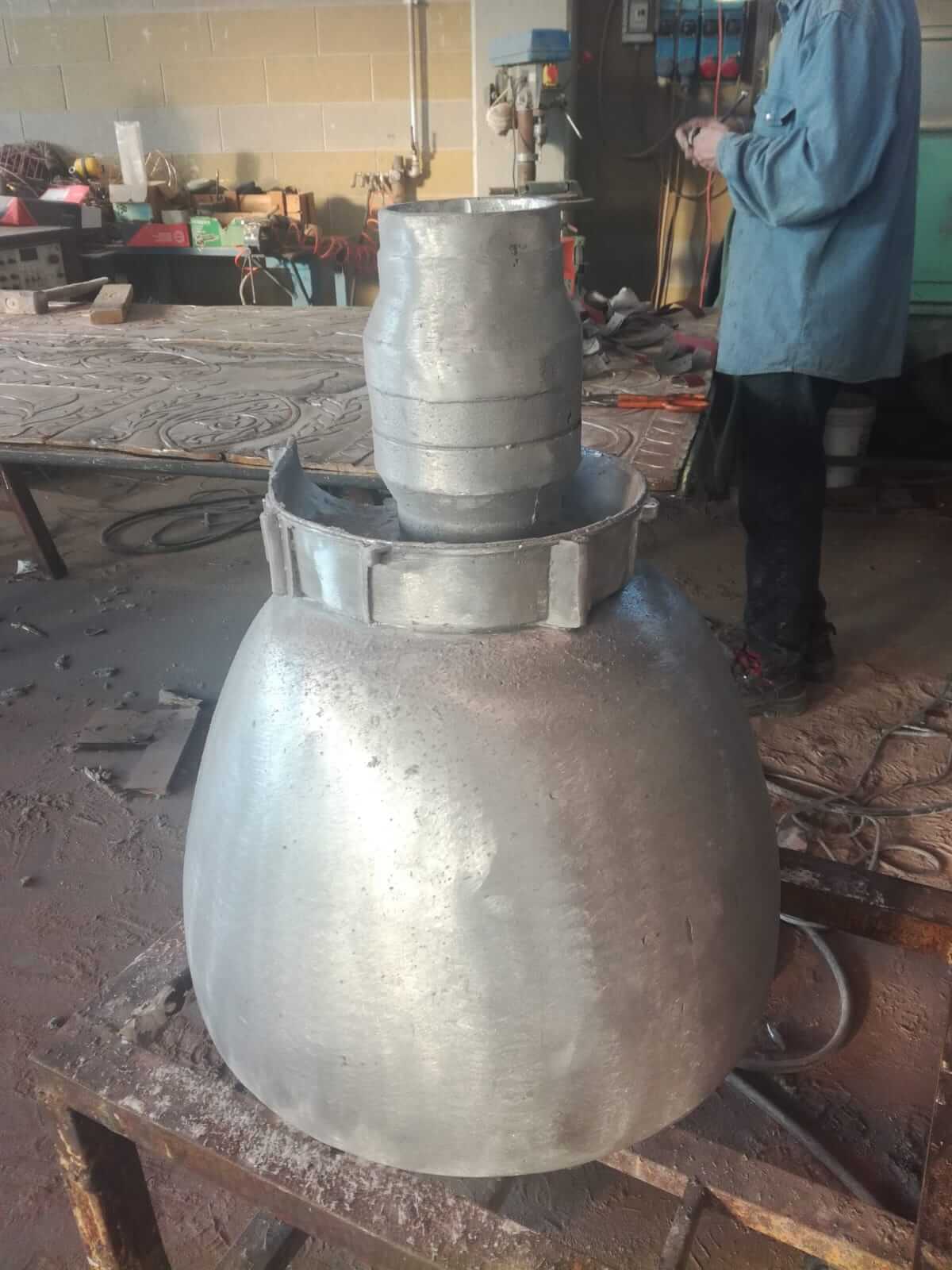 Lavori di fusione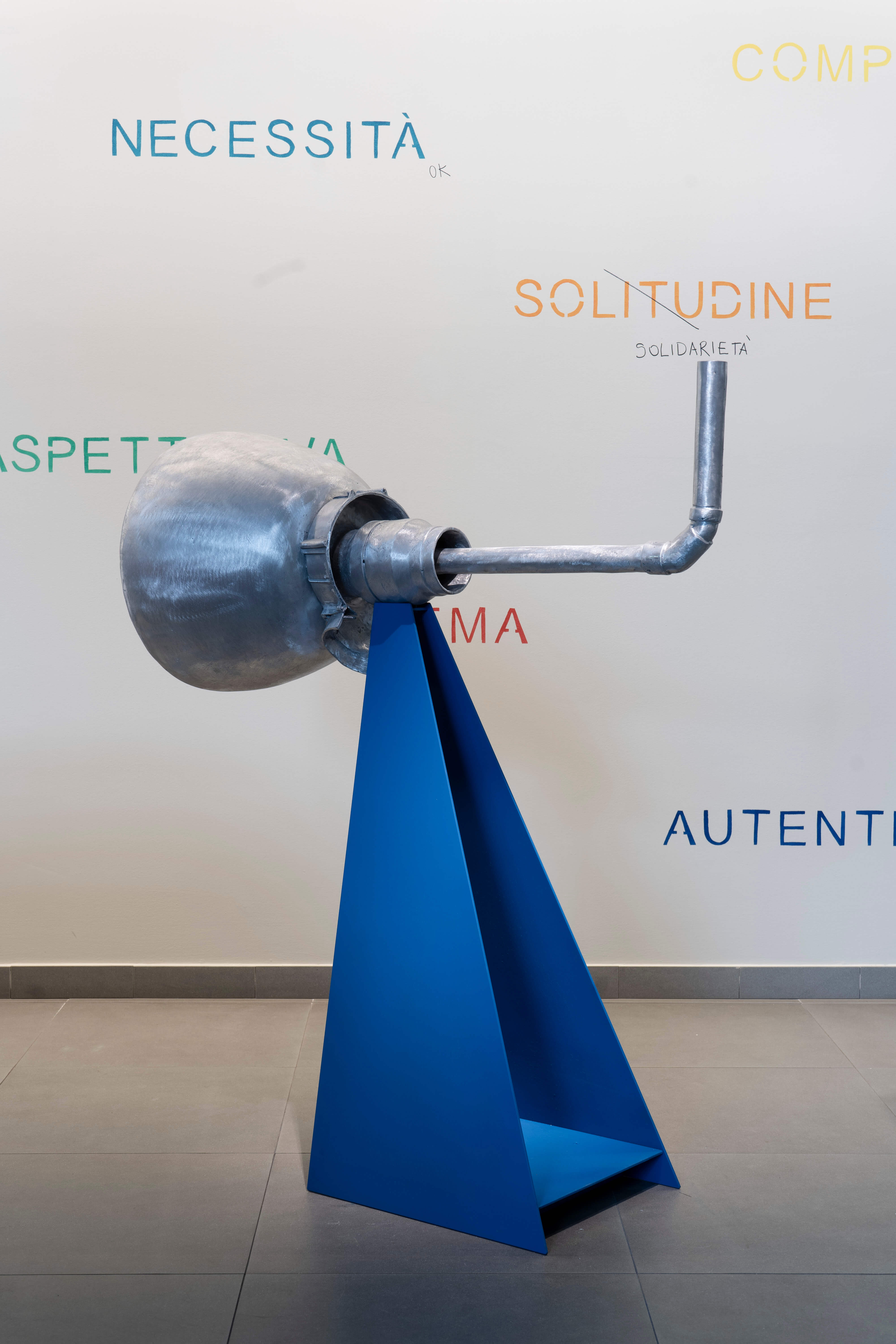 Elena Mazzi,Mass age, message, mess age (Elica 2018), 2018. Installation view Ph. DanieleAlefGrillo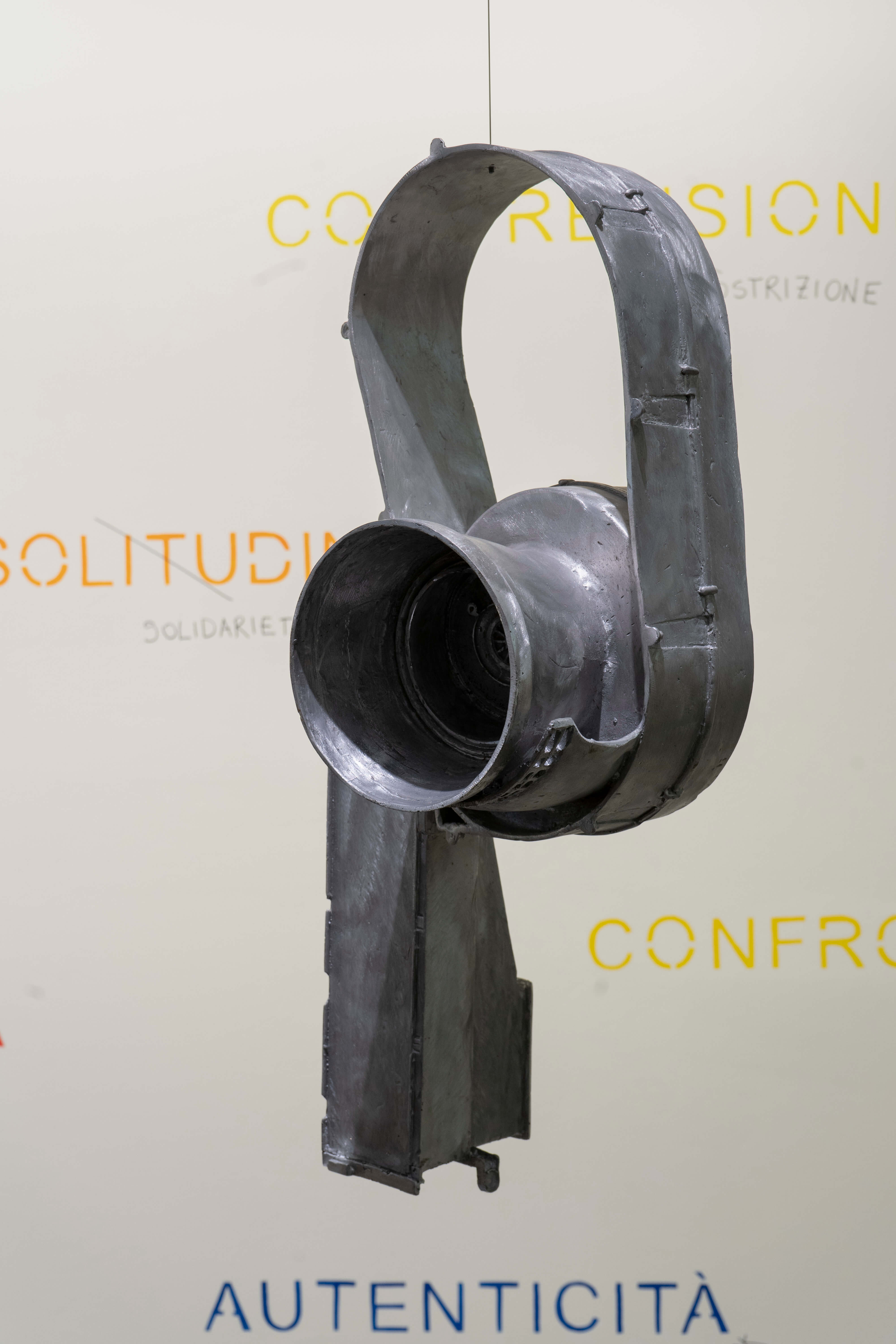 Elena Mazzi, Mass age, message, mess age (Elica 2018), 2018. Installation view Ph. DanieleAlefGrillo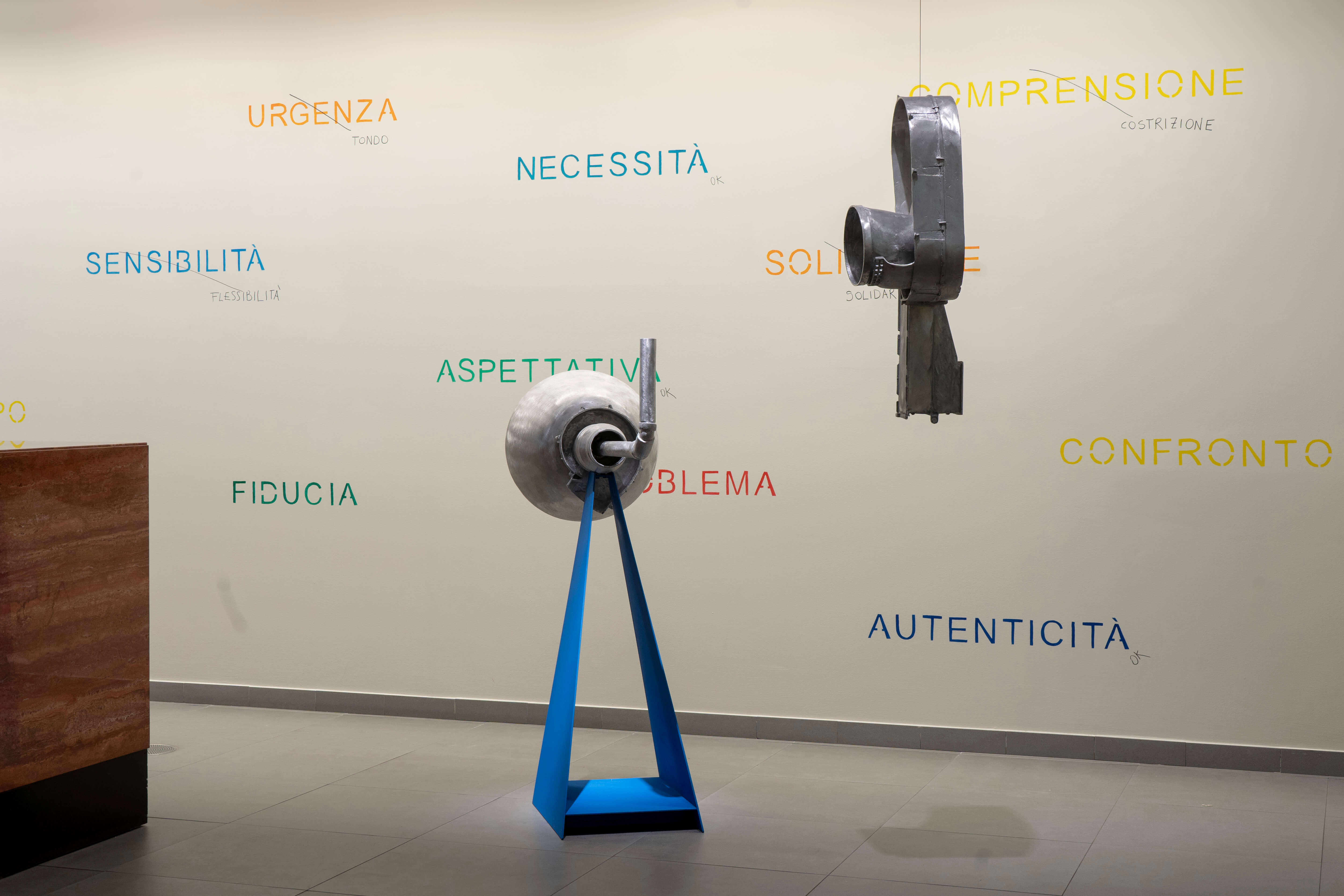 Elena Mazzi, Mass age, message, mess age (Elica 2018), 2018. Installation view Ph. DanieleAlefGrillo
Mass age, message, mess age (Elica 2018), is the title of the project carried out by artist Elena Mazzi, the winner of the 17th edition of the Ermanno Casoli Prize, and curated by Marcello Smarrelli, which saw the active participation of twenty employees of the Elica company.
The project, which is part of a work in progress launched in 2015 with the aim of studying and highlighting the dynamics underlying communication strategies, included an open talk and a workshop dedicated to Elica employees within the framework of E-STRAORDINARIO. Both took place in Fabriano, at the company's headquarters. The artist's research builds upon the analysis of the word "revolution", intended as a radical change in social structures occurring in different historical periods and fields of knowledge, which cannot overlook the analysis of the way individuals belonging to the same community communicate.
Consistently with the goals of said research, Elena Mazzi and Diego Agostini, a trainer specialising in company training from the Commitment consultancy company, invited the 20 participants in the workshop to directly experience the interruptions and diversions that messages can be subject to when being transmitted from a sender to a receiver. Together, they worked in order to pinpoint words taken from everyday management language, their own team building experiences and the relationships they share within the working environment in order to draft a glossary to be used during a performance inspired by the game of Chinese whispers. The participants, who had been divided into small groups, created devices for verbal communication by creatively and functionally assembling materials typical of the company production, which they used during the performance.
Objects and words were used to produce an installation entitled Mass age, message, mess age (Elica 2018), namely a sculpture comprised of two elements in cast aluminium, the summary of the ten communication devices produced during the training activity, and a wall painting containing the words selected and "played with" during the performance.