Francesco Arena, TESTE, 2009
Artist: Francesco Arena
Curator: Marcello Smarrelli
Company: Elica's Headquarters
Location: Fabriano
XI Edition
Francesco Arena, Teste, 2009 Photo: Stefano Menconi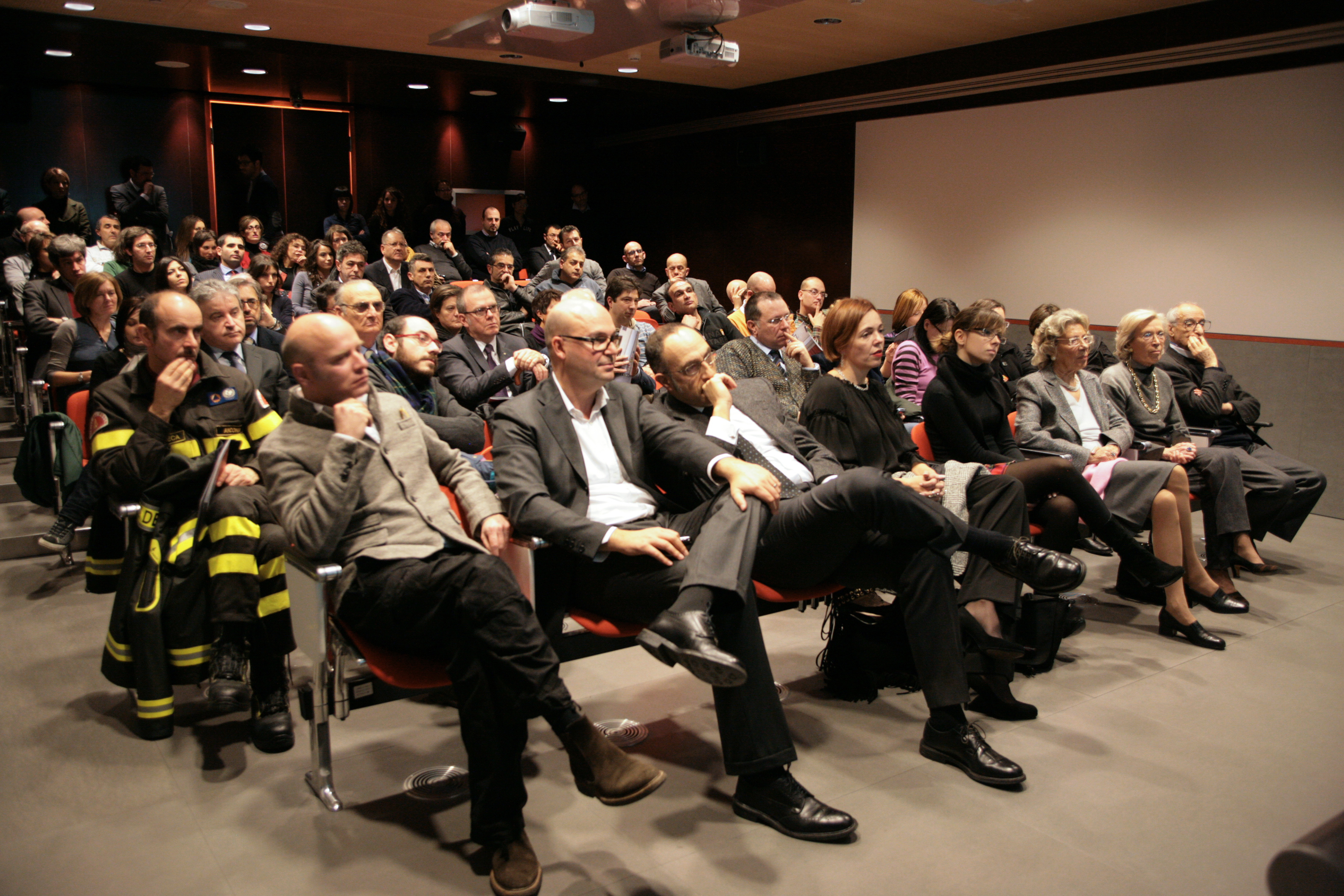 Presentazione del progetto Teste di Francesco Arena, 2009 Photo: Stefano Menconi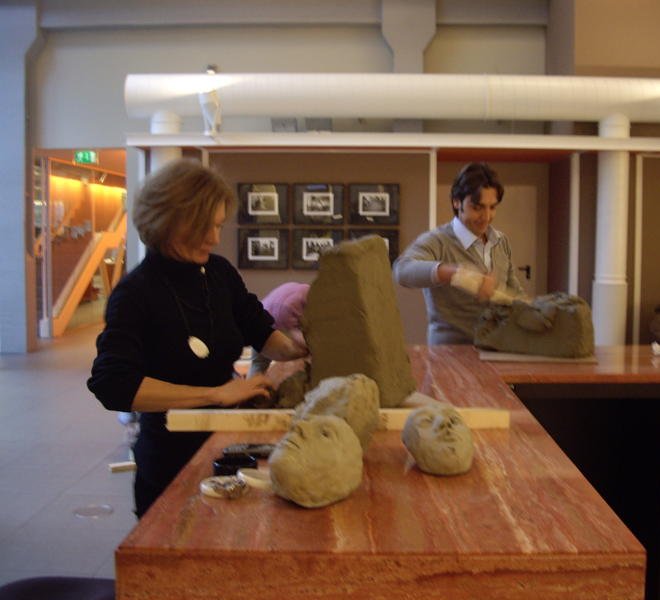 Un momento del workshop Teste, 2009 Photo: Stefano Menconi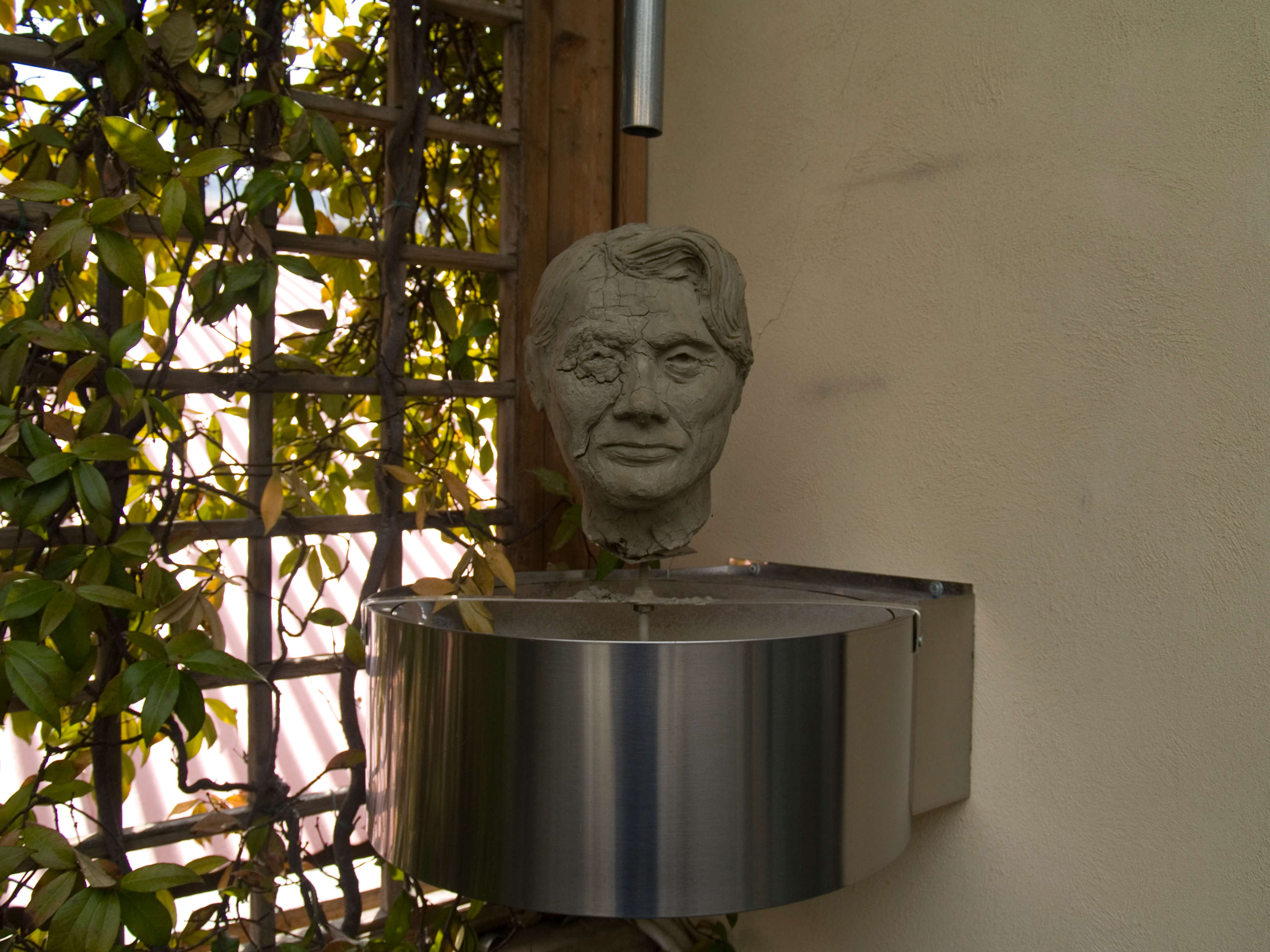 Francesco Arena, Teste, 2009 Photo: Stefano Menconi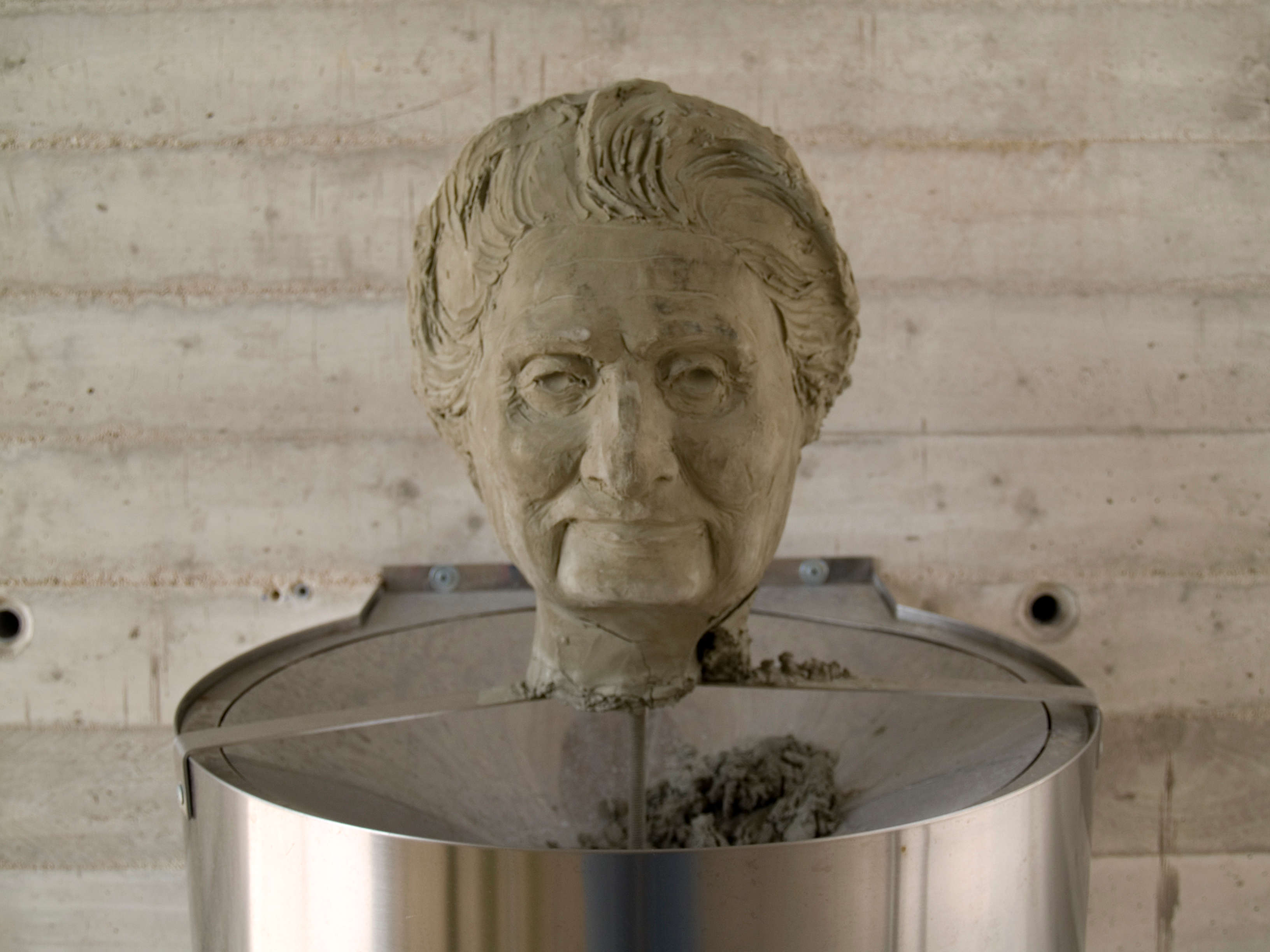 Francesco Arena, Teste, 2009 Photo: Stefano Menconi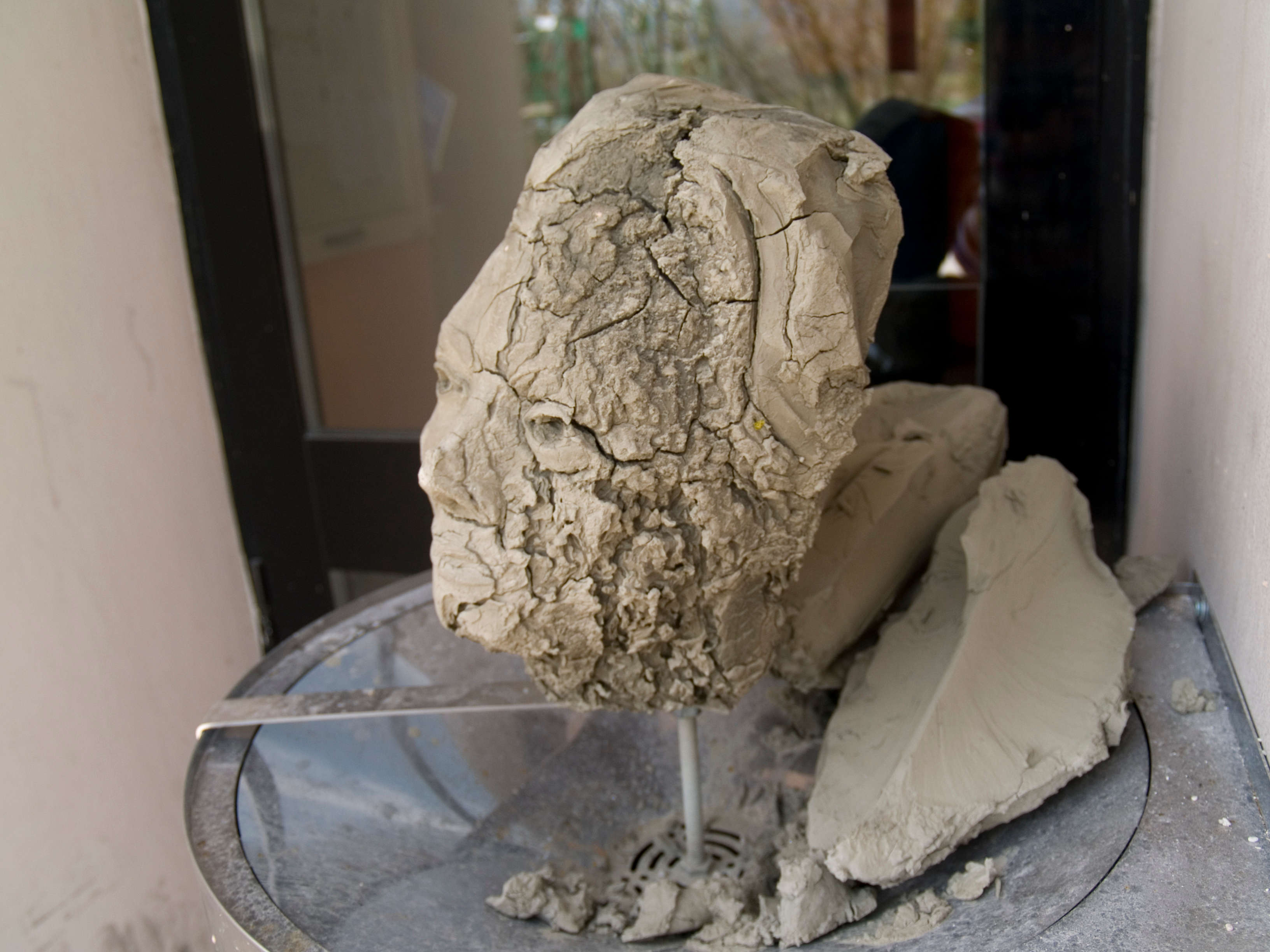 Francesco Arena, Teste, 2009 Photo: Stefano Menconi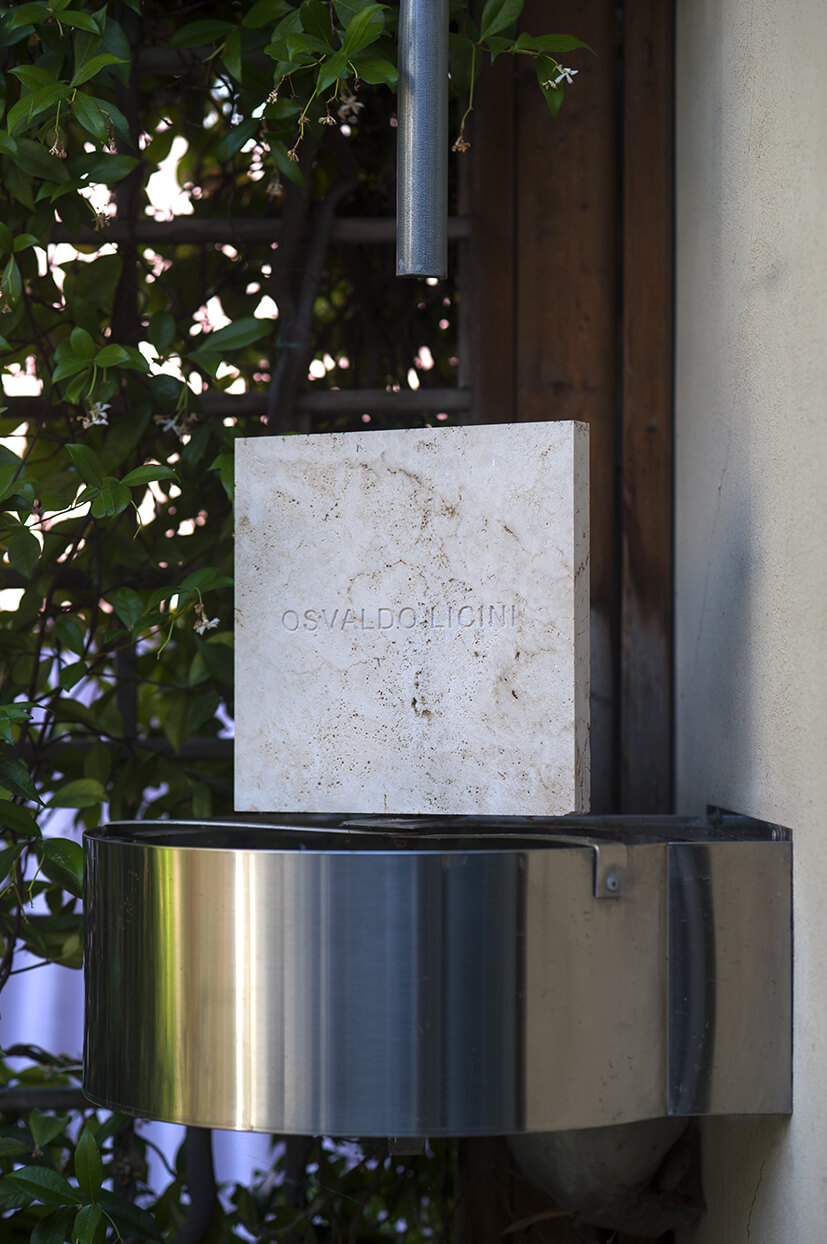 Francesco Arena, Teste, 2009 Lapidelle di marmo inciso, tubi e lastre in acciaio Photo: Stefano Menconi
Teste is the title that Francesco Arena gave to the artwork he realized with xx Elica's employees for the Ermanno Casoli Prize XI edition.
It focuses on the value of the past as iconographic inspiring source for artists. As a matter of fact, they have been dealing with the issues of time and history since the ancient age, constantly looking for the most suitable language to representing and conveying the memory of certain crucial moments or making immortal those characters that marked the mankind fate.
On these bases, through a long reflection path guided by the artist, the working group identified six relevant characters in Marche history. A clay sculpture portrait was realized for each one of them. The six busts were placed in six passing spots inside and outside the Fabriano Elica's headquarters. Through an original hydraulic system for collecting and scattering rain water, the sculptures were exposed to a natural corrosion procedure. A clear metaphor of the time passing by and the subsequent memory corrosion and dispersion, with a positive value: the fact that rain water brings the memory to the Earth, which will be able to generate new possibilities. Six years later, the artist worked again on his work: he replaced the utterly ruined sculptures with marble gravestones with the six characters' names.
By entrusting the people's memory to the time passing by, the contrast between the evanescent memory nature and the artwork one, which can make it current and persistent, was highlighted.