Alberto Tadiello, THINGS GO ON WITH MISTAKES, 2012
Title: Things Go On With Mistakes
Artist: Alberto Tadiello
Curator: Marcello Smarrelli
Trainer: Giovanni Boano – HiC et NunC
Company: MSD
Participant number: 10
Location: Rome
Year: 2012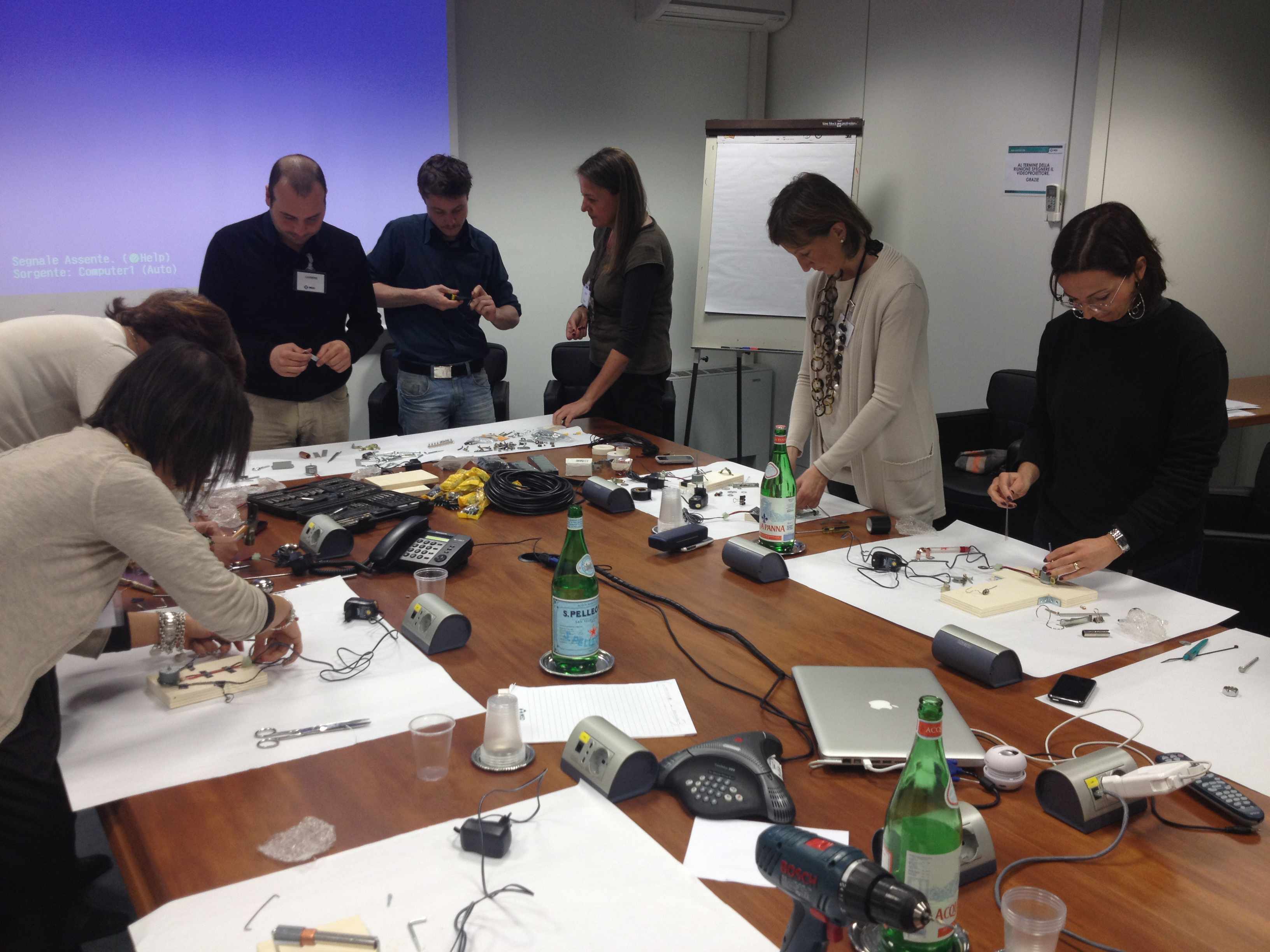 Un momento del workshop Things Go On With Mistakes, 2012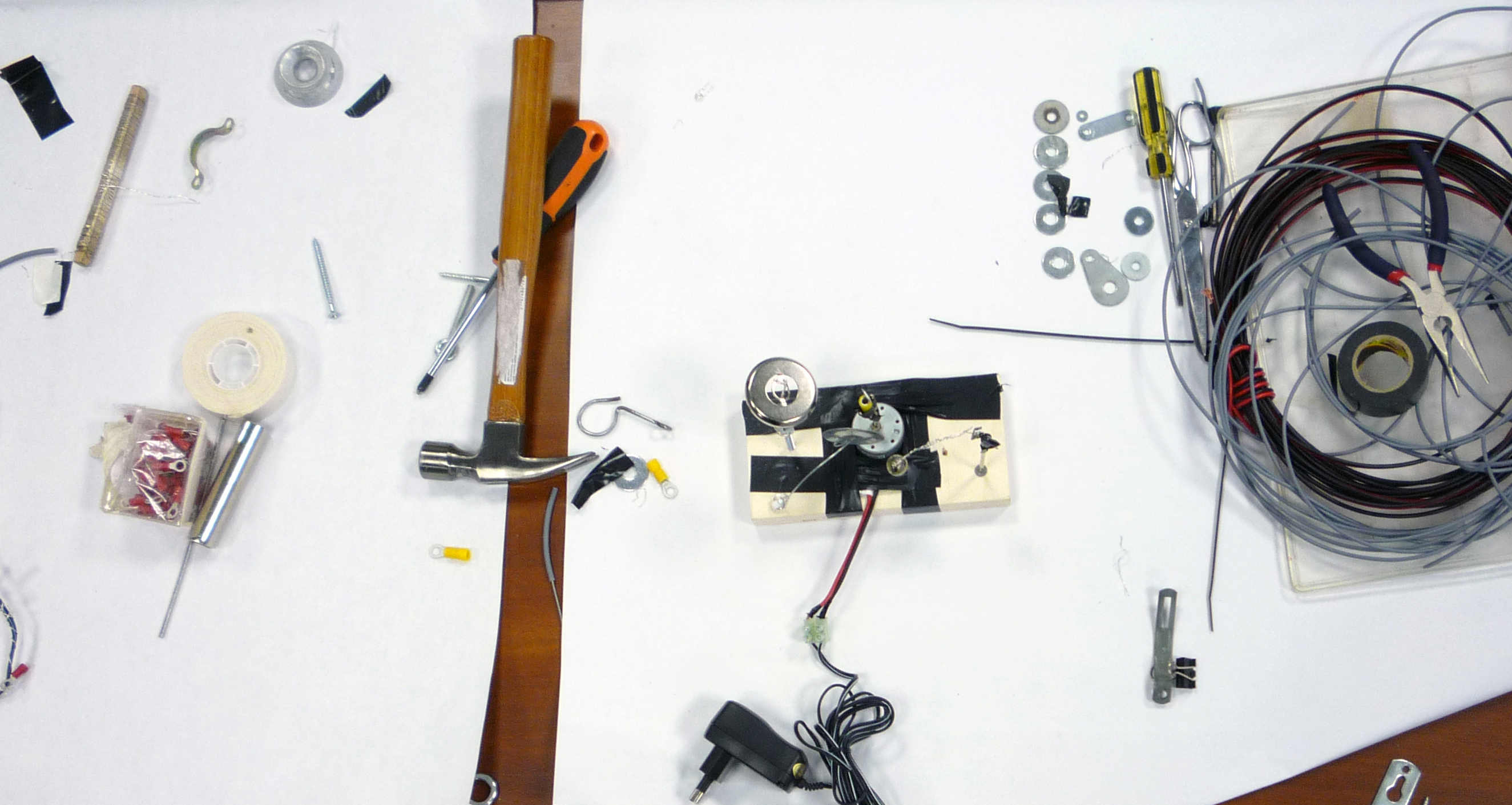 Alberto Tadiello, Things Go On With Mistakes, 2012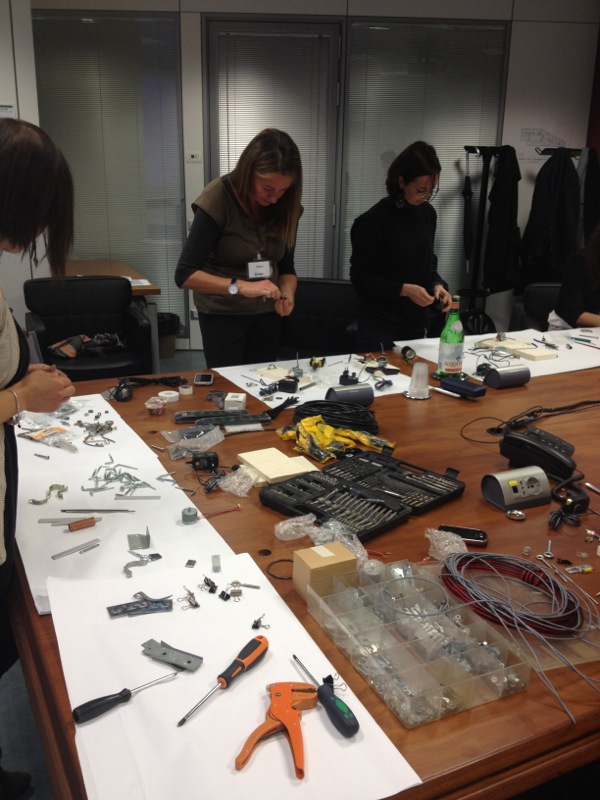 Un momento del workshop Things Go On With Mistakes, 2012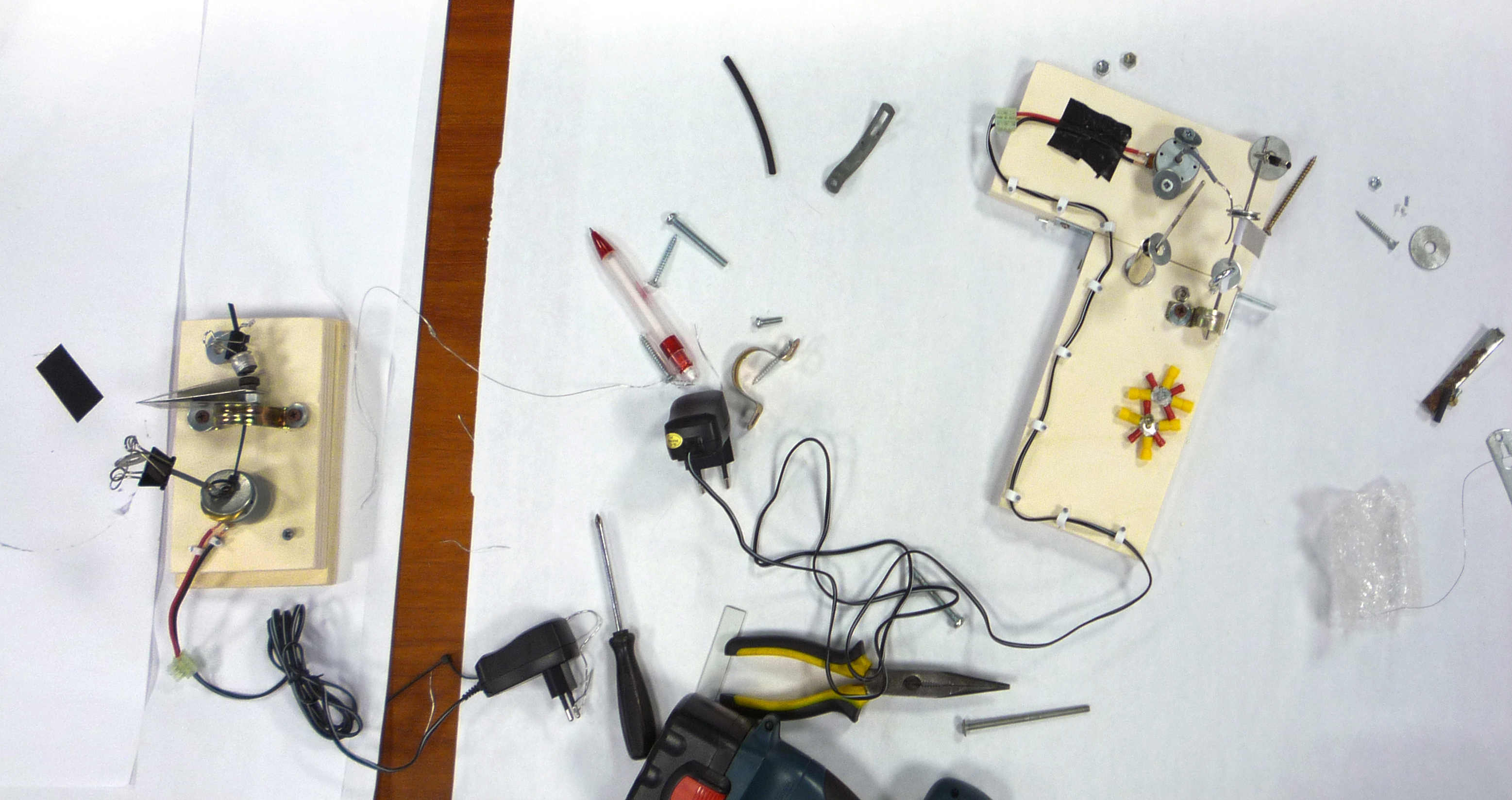 Alberto Tadiello, Things Go On With Mistakes, 2012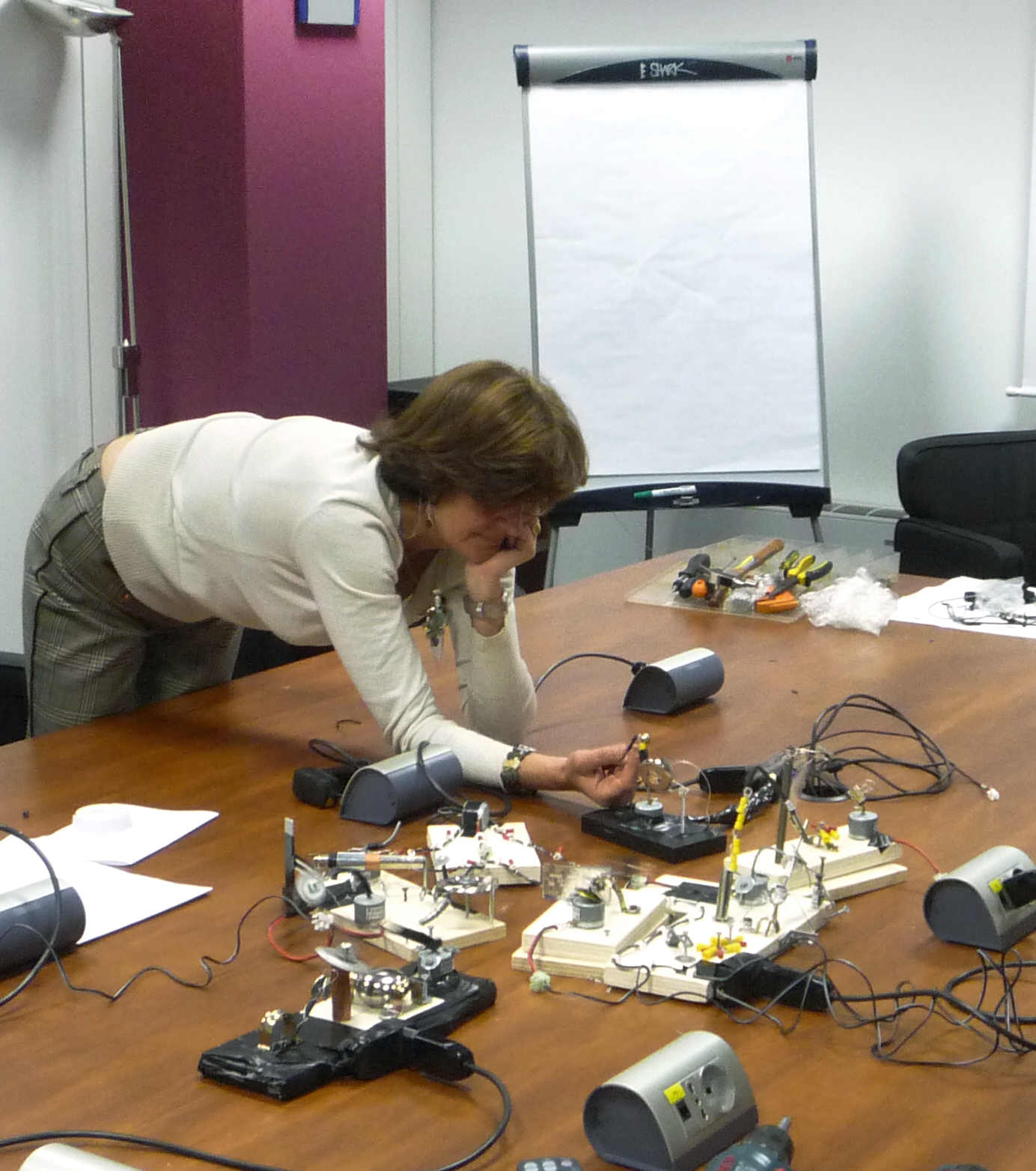 Un momento del workshop Things Go On With Mistakes, 2012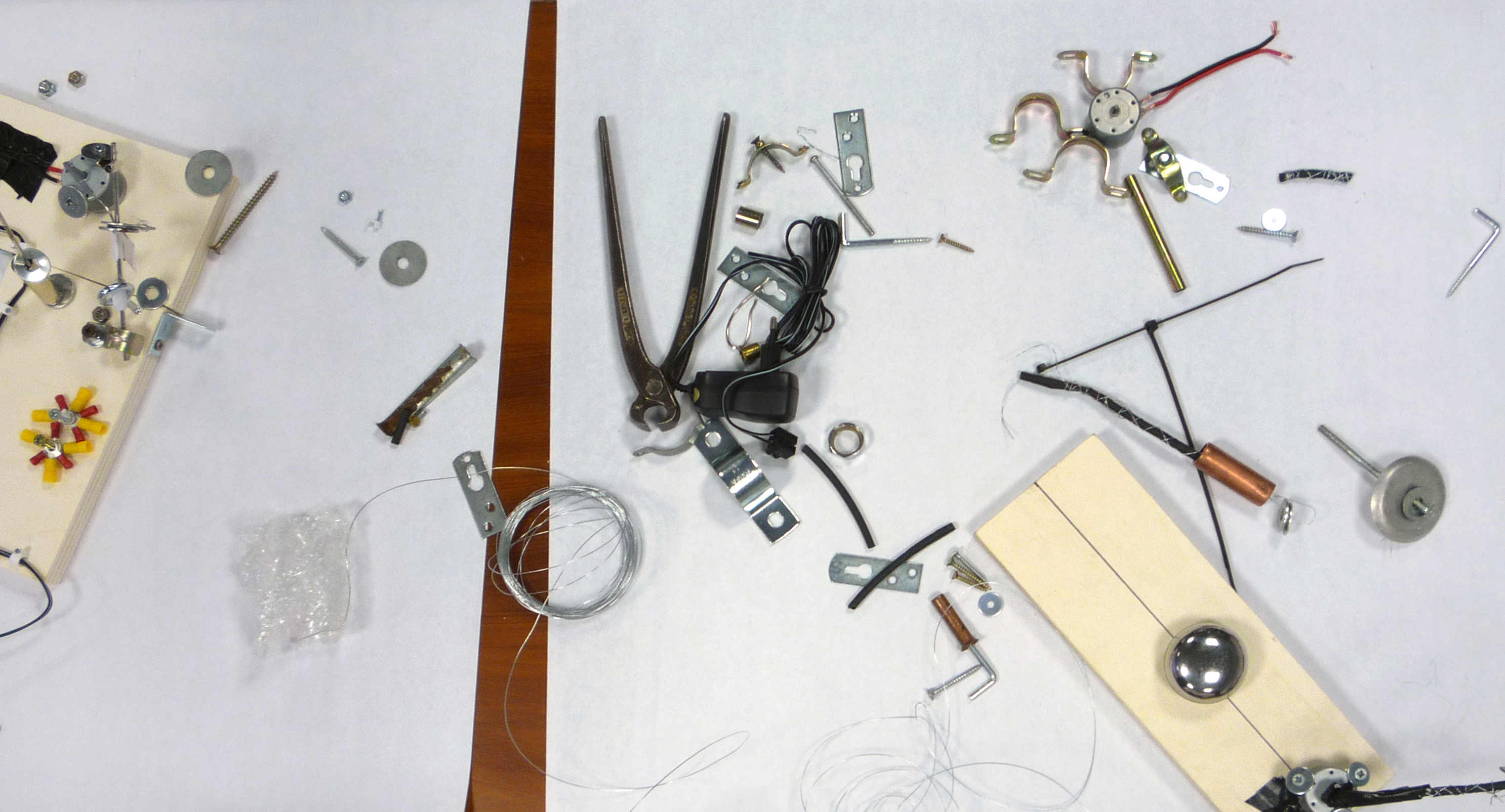 Alberto Tadiello, Things Go On With Mistakes, 2012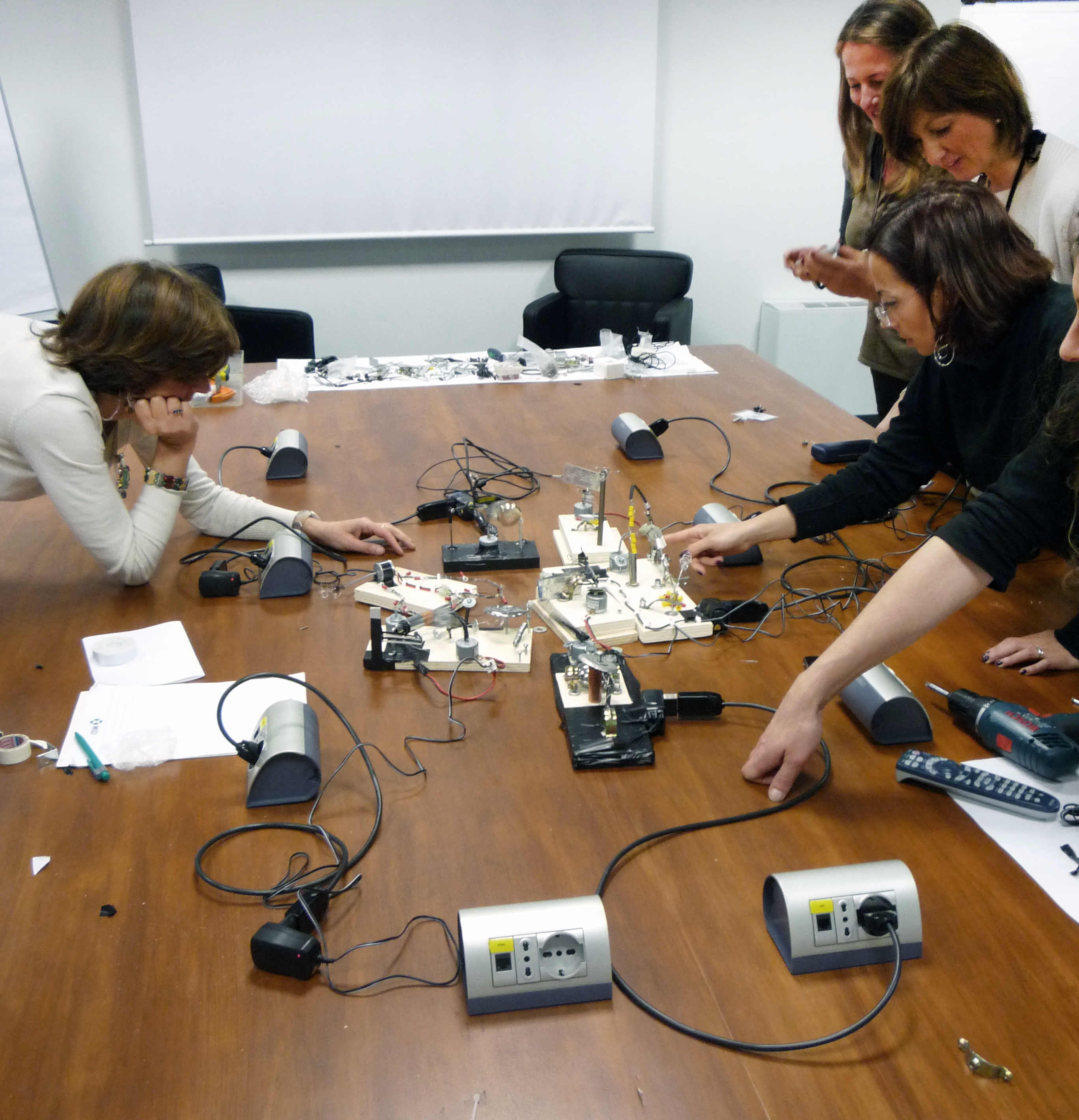 Un momento del workshop Things Go On With Mistakes, 2012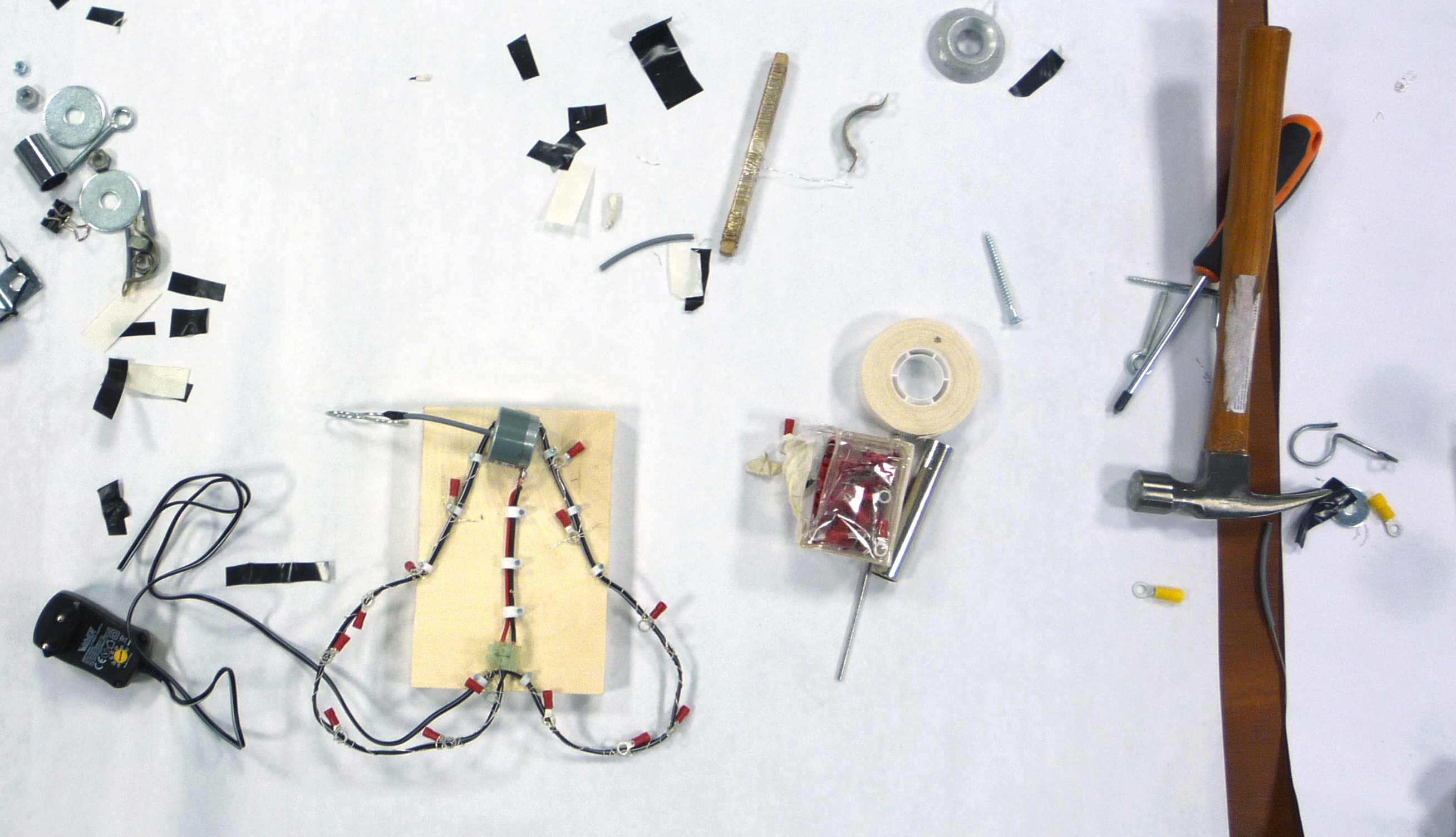 Alberto Tadiello, Things Go On With Mistakes, 2012
Things Go On With Mistakes is the title that artist Alberto Tadiello gave to the workshop he conceived and led, along with ten employees from the pharmaceutical MSD, leader in drugs production; it was held at the Roman company headquarter.
Participants were supported by the curator and the trainer and were given different materials to invent instruments, by leveraging the simple functioning mechanisms of rotations and frictions that generated sounds or noises. Every participant carried out a short personal research to create an audio entity from which a collective action developed; this was composed by a series of elements that simultaneously worked as a small orchestra composed by the pieces they produced. The artist's project title relates to a track belonging to an album that resulted from the collaboration between two American bands ("In The Fishtank", The Black Heart Procession + Solbakken); the project aimed at creating sound elements to foster cooperation among participants.
E-STRAORDINARIO for MSD was divided into three workshop days and involved thirty employees from the pharmaceutical company MSD Italia and three international level artists: Tomaso De Luca, Margherita Moscardini, and Alberto Tadiello. Each day was dedicated to one of them and ten company employees, coming from different company functions.