Margherita Moscardini, CONDOMINIUM (OR THE MERCK INDEX), 2012
Title: Condominium (or The Merck Index)
Artist: Margherita Moscardini
Curator: Marcello Smarrelli
Title: Condominium (or The Merck Index)
Artist: Margherita Moscardini
Curator: Marcello Smarrelli
Trainer: Giovanni Boano – HiC et NunC
Company: MSD Italia
Participant number: 10
Location: Rome
Year: 2012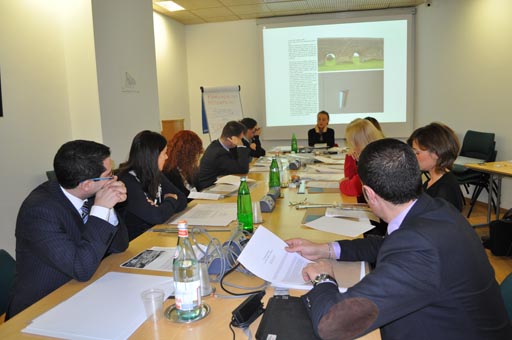 Un momento del workshop Condominium (or The Merck Index), 2012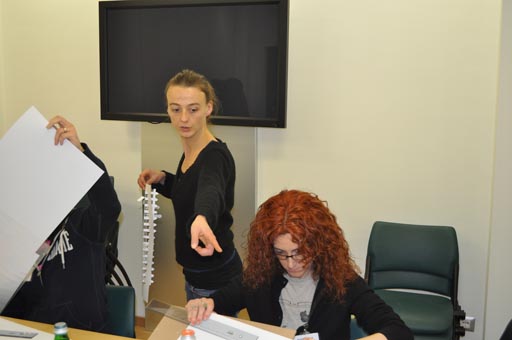 Un momento del workshop Condominium (or The Merck Index) con Margherita Moscardini, 2012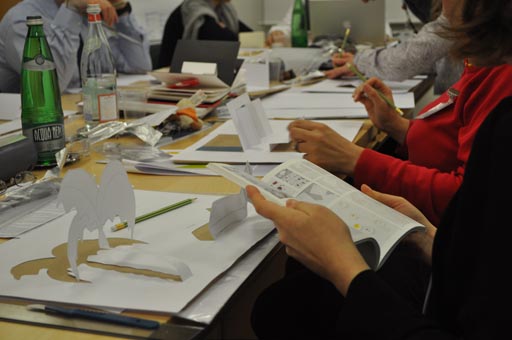 Un momento del workshop Condominium (or The Merck Index), 2012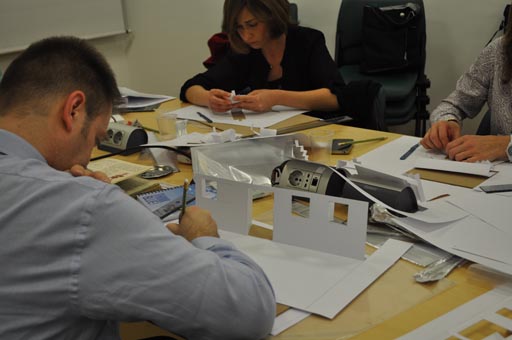 Un momento del workshop Condominium (or The Merck Index), 2012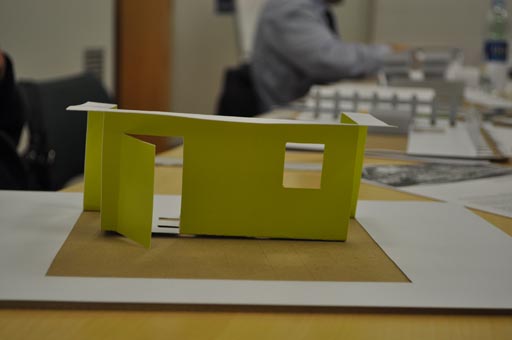 Margherita Moscardini, Condominium (or The Merck Index), 2012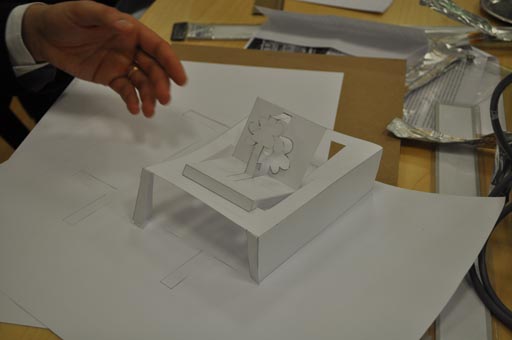 Un momento del workshop Condominium (or The Merck Index), 2012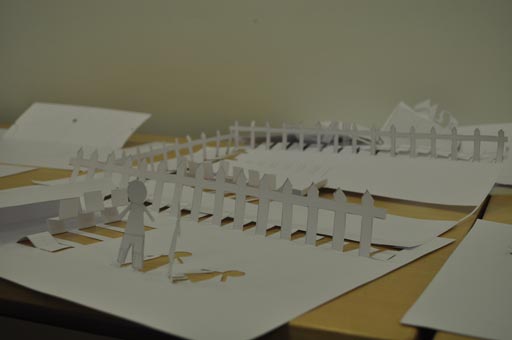 Margherita Moscardini, Condominium (or The Merck Index), 2012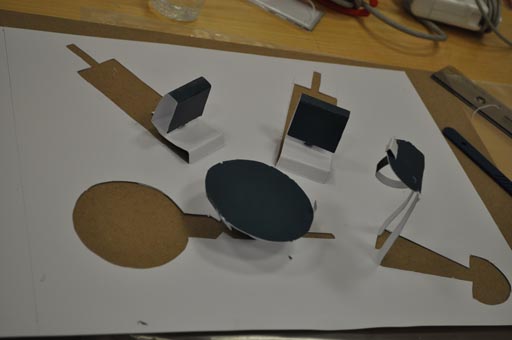 Margherita Moscardini, Condominium (or The Merck Index), 2012
Condominium (or The Merck Index) is the title that artist Margherita Moscardini gave to the workshop she conceived and led, along with the curator and the trainer, as well as ten employees from the pharmaceutical MSD, leader in drugs production; it was held at the Roman company headquarter.
The artist triggered a reflection on visionary ideals within the company setting. She took the 'standard' concept as a model for improving the daily life. She identified as actual example of modern "Ideal working village" the Villaggio Crespi d'Adda, which was built during the late XIX century by entrepreneur Cristoforo Benigno Crespi. Starting from the question: "Which residential model would currently meet a large company employees' needs?" every employee drew on relief his or her ideal environment. This had to match or summarize their residential needs or their concept of public space. The drawings they produced during the workshop have been collected and bound to compose a volume of relief images: these are the metaphor of a condominium, an actual artist book issued in signed and numbered editions.
E-STRAORDINARIO for MSD was divided into three workshop days and involved thirty employees from the pharmaceutical company MSD Italia and three artists: Tomaso De Luca, Margherita Moscardini, and Alberto Tadiello. Each day was dedicated to one of them and ten company employees, coming from different company functions.