Ettore Favini, CONDIVIDERE E' CONNETTERE, 2012
Title: Condividere è connettere
Artist: Ettore Favini
Curator: Marcello Smarrelli
Trainer: Giovanni Boano – HiC et NunC
Company: Bricocenter srl
Participant number: 10
Location: Cinisello Balsamo – Milan
Year: 2012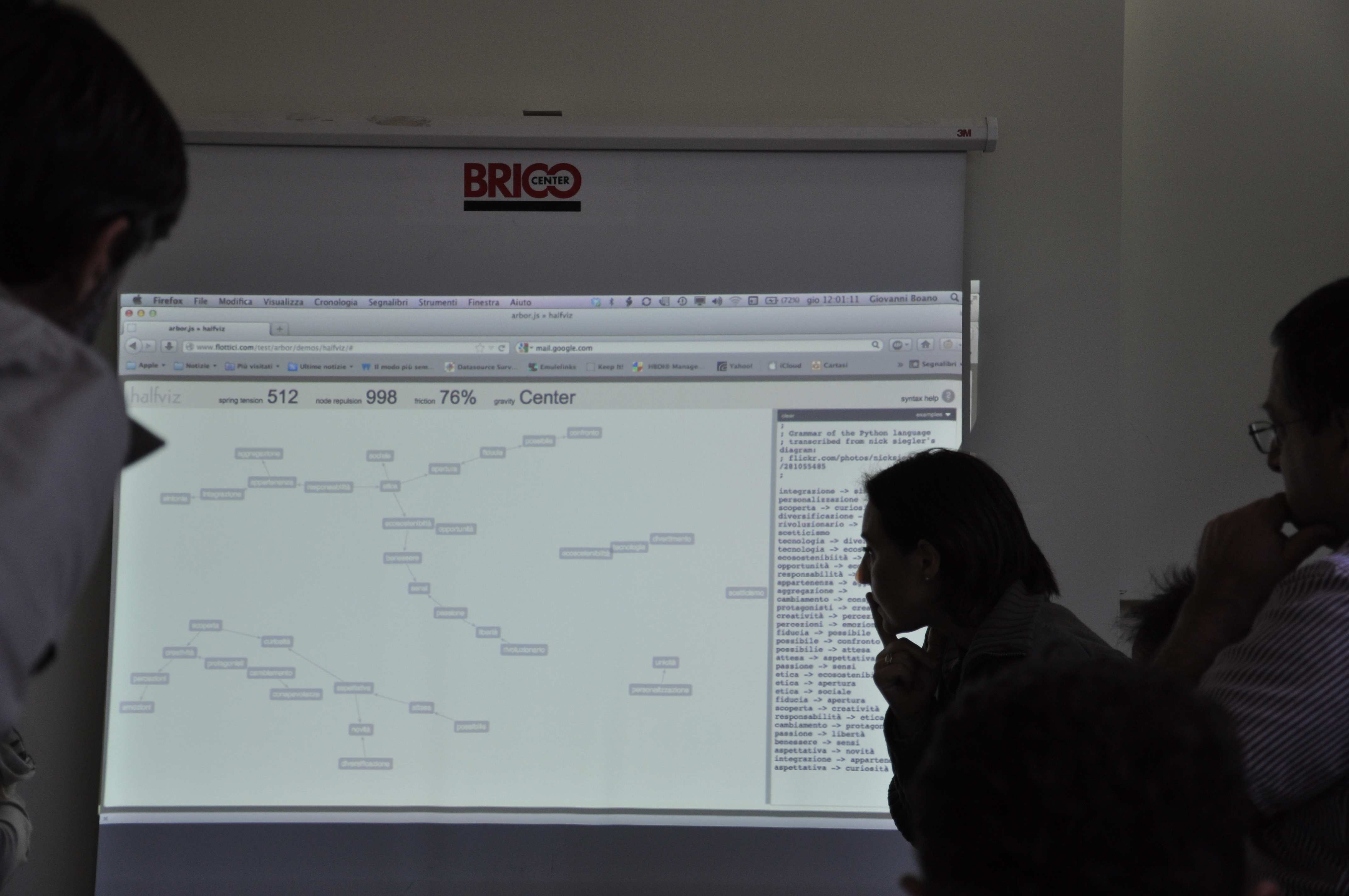 Un momento del workshop Condividere è Connettere, 2012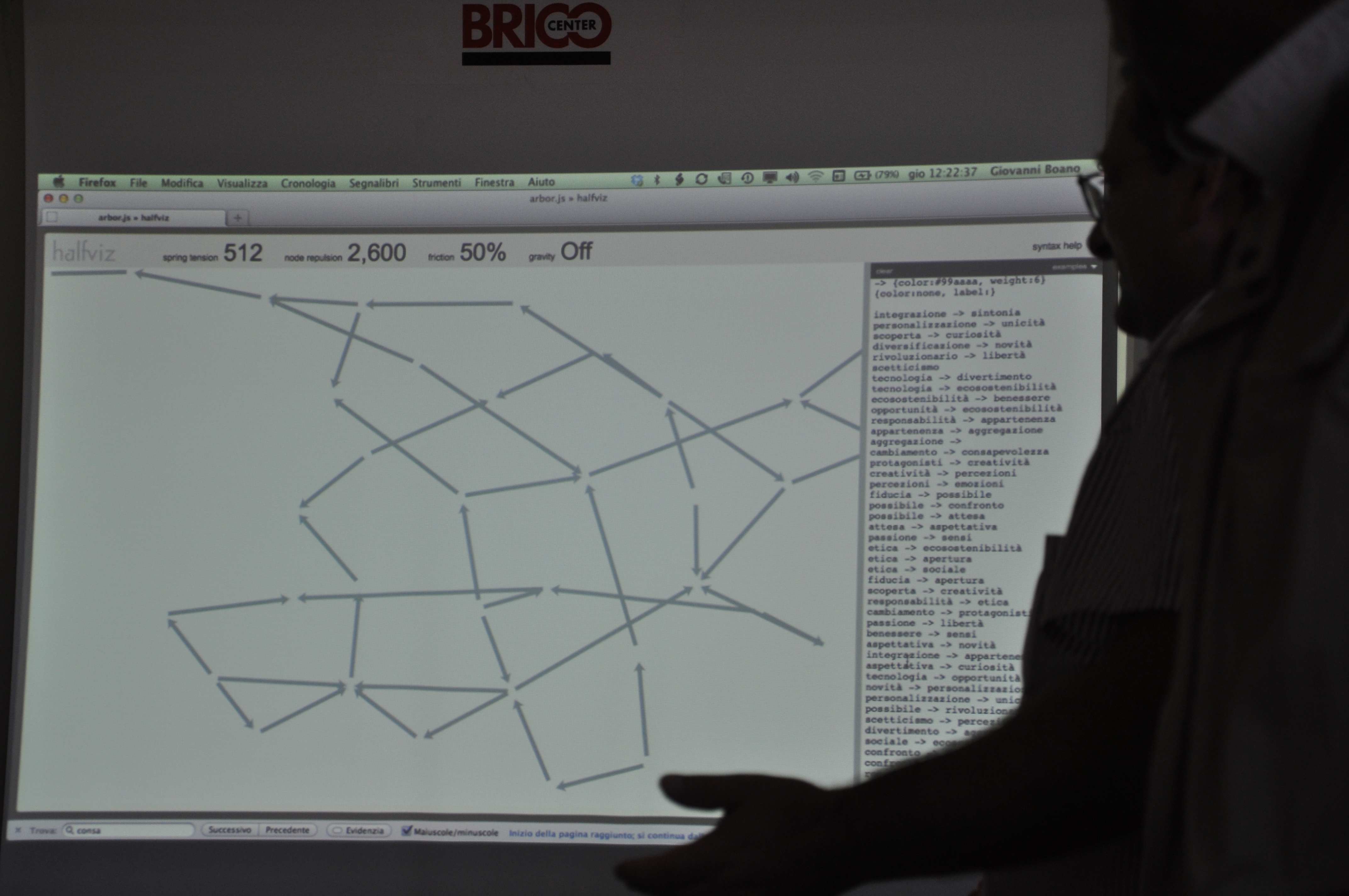 Un momento del workshop Condividere è Connettere, 2012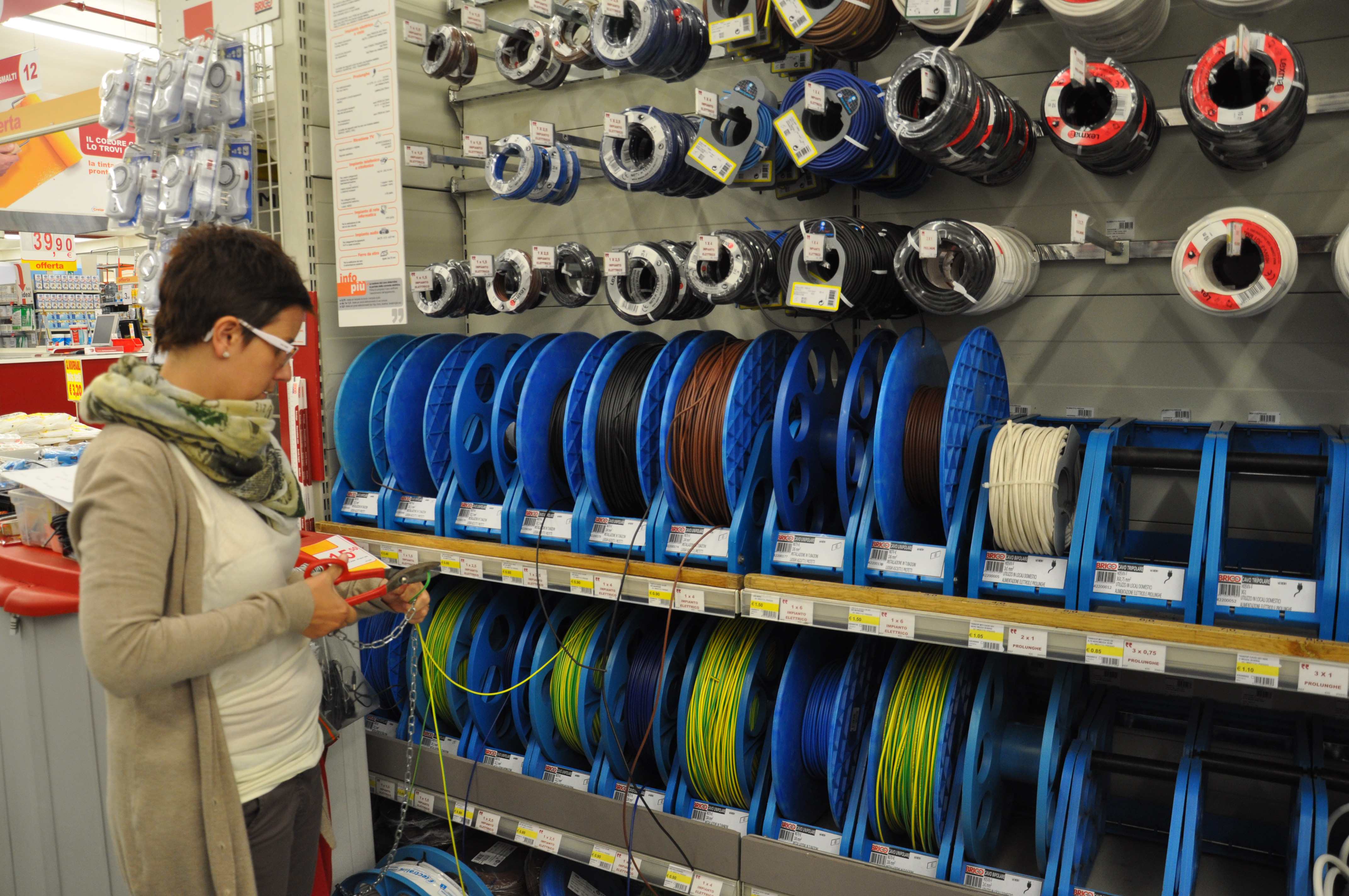 Un momento del workshop Condividere è Connettere, 2012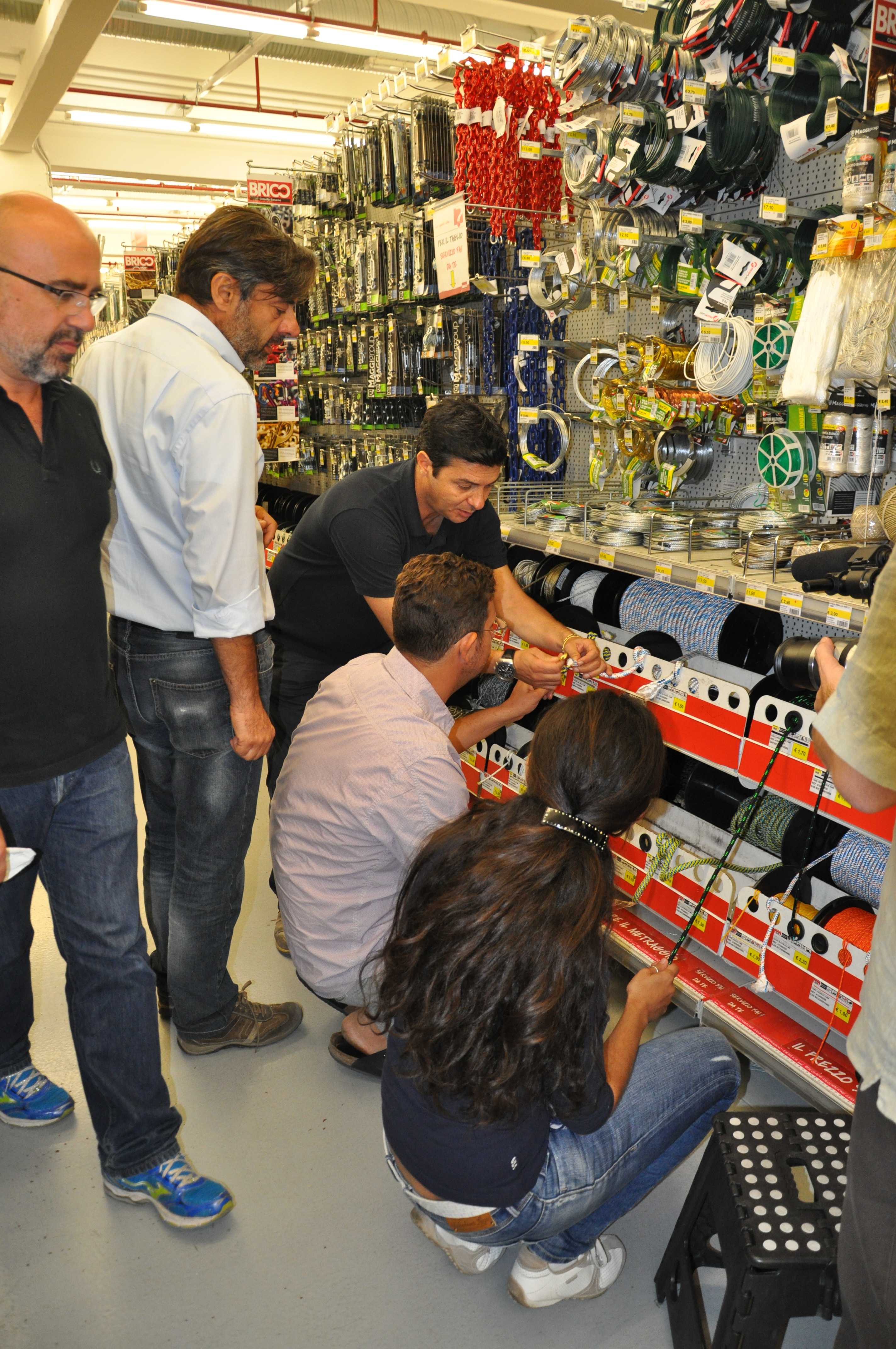 Un momento del workshop Condividere è Connettere, 2012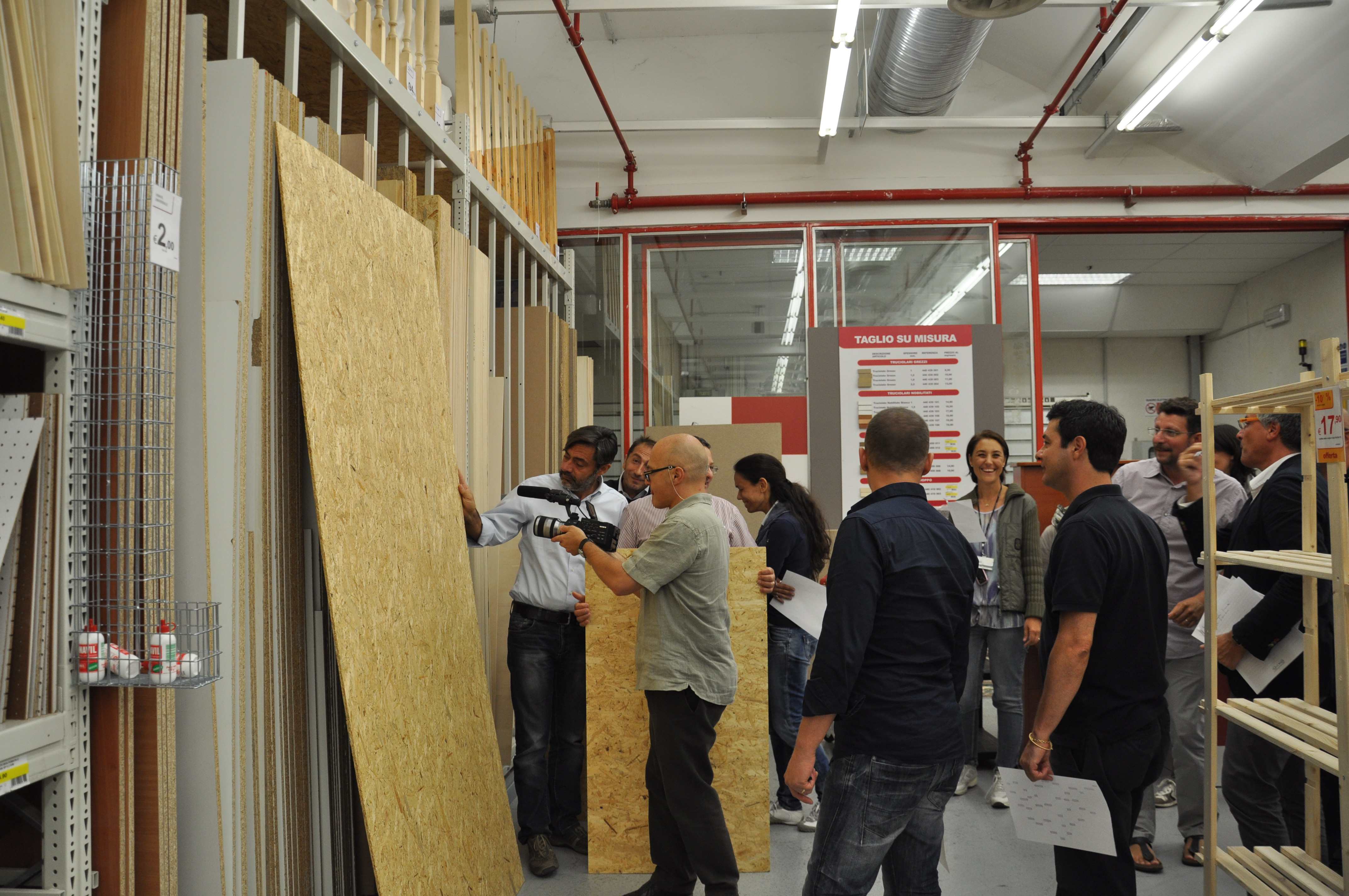 Un momento del workshop Condividere è Connettere, 2012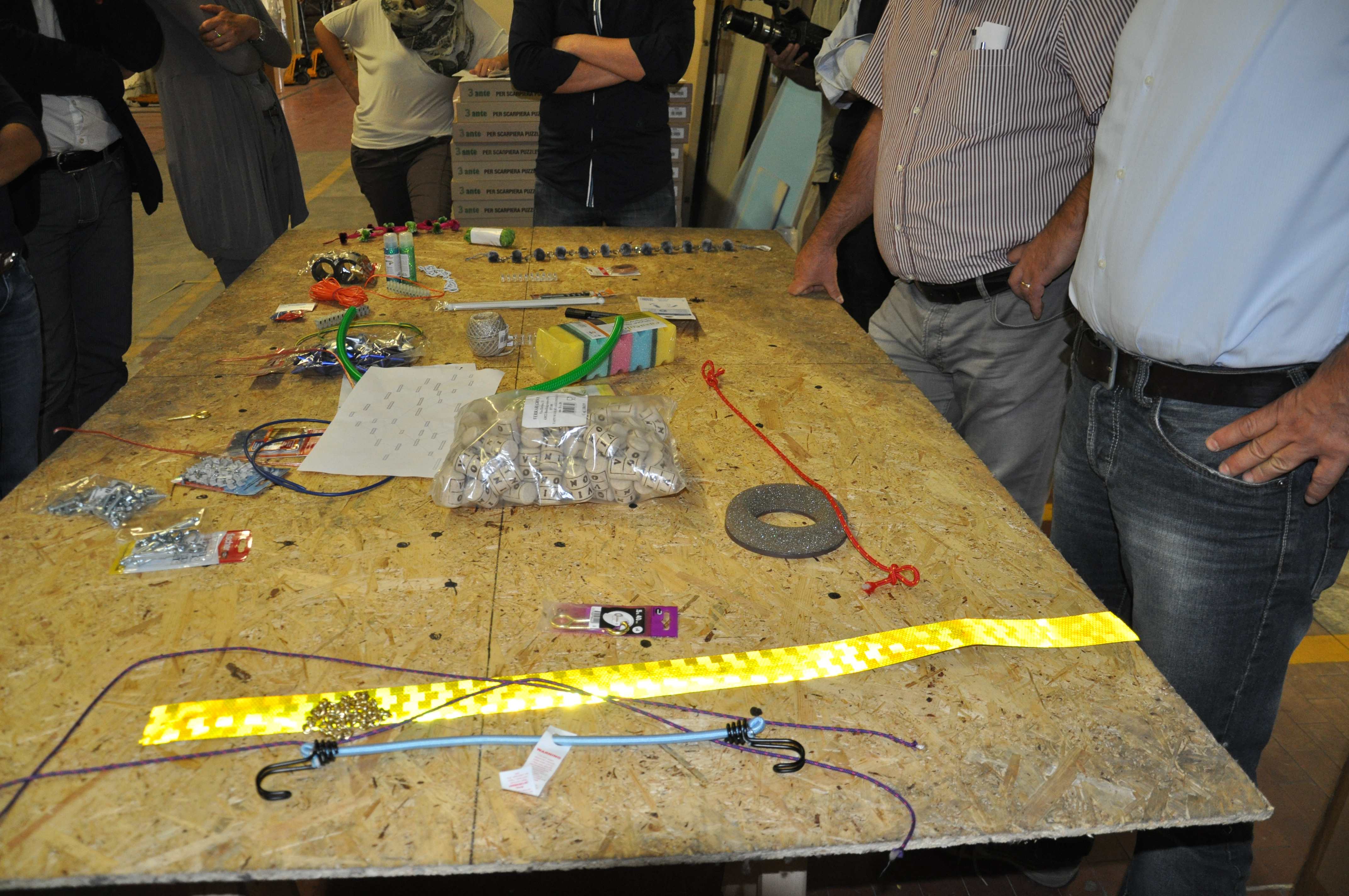 Un momento del workshop Condividere è Connettere, 2012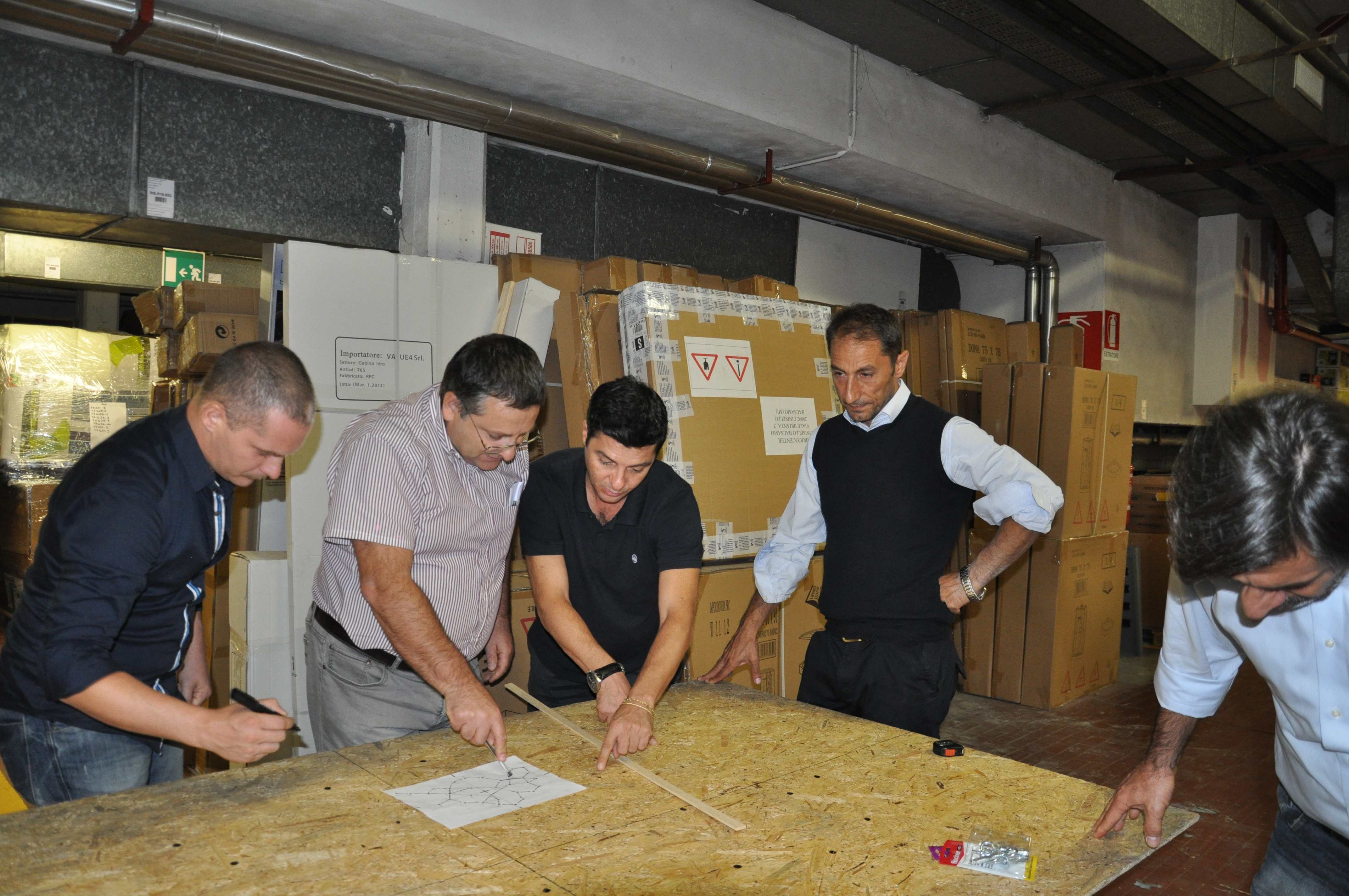 Un momento del workshop Condividere è Connettere, 2012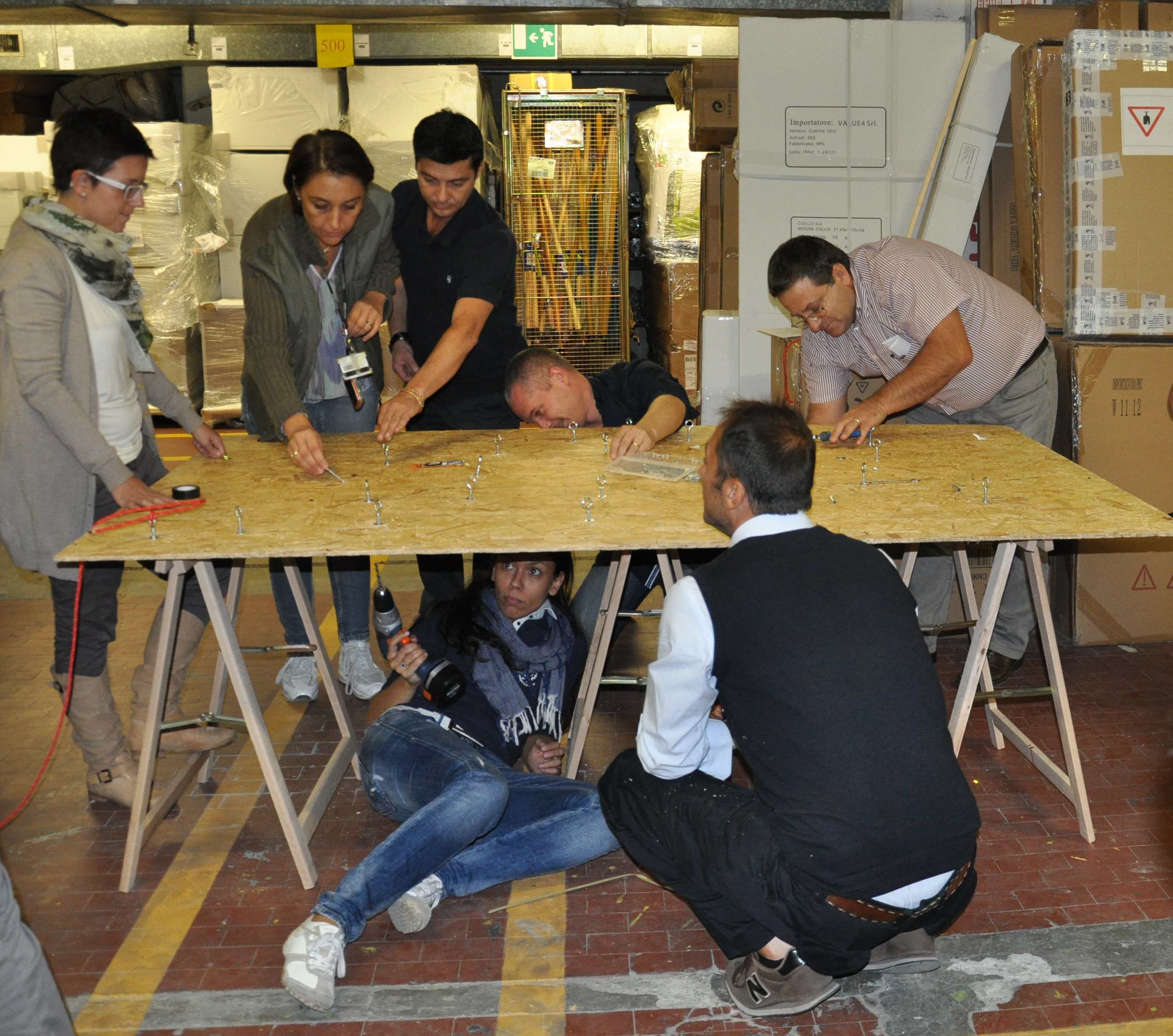 Un momento del workshop Condividere è Connettere, 2012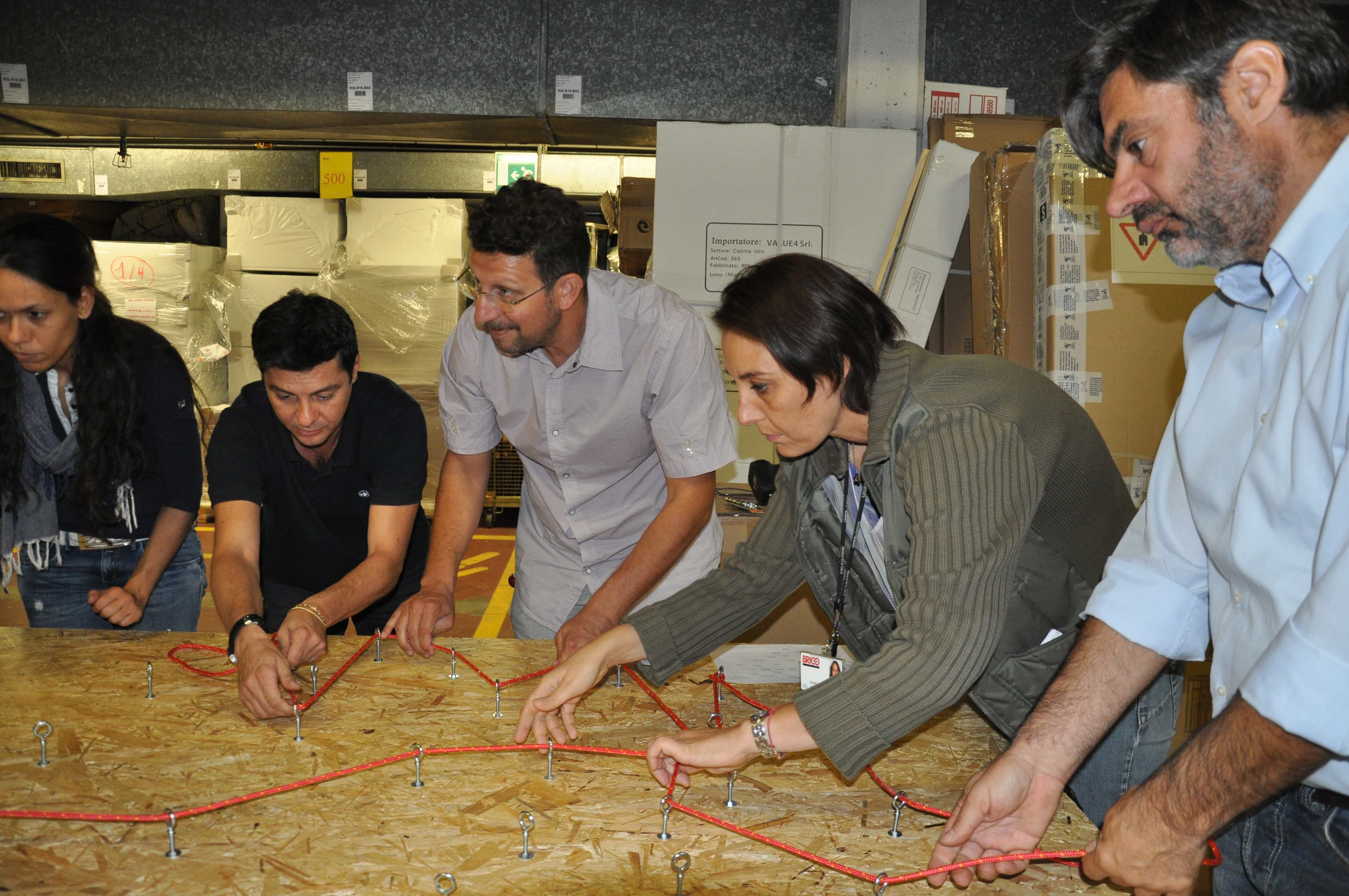 Un momento del workshop Condividere è Connettere, 2012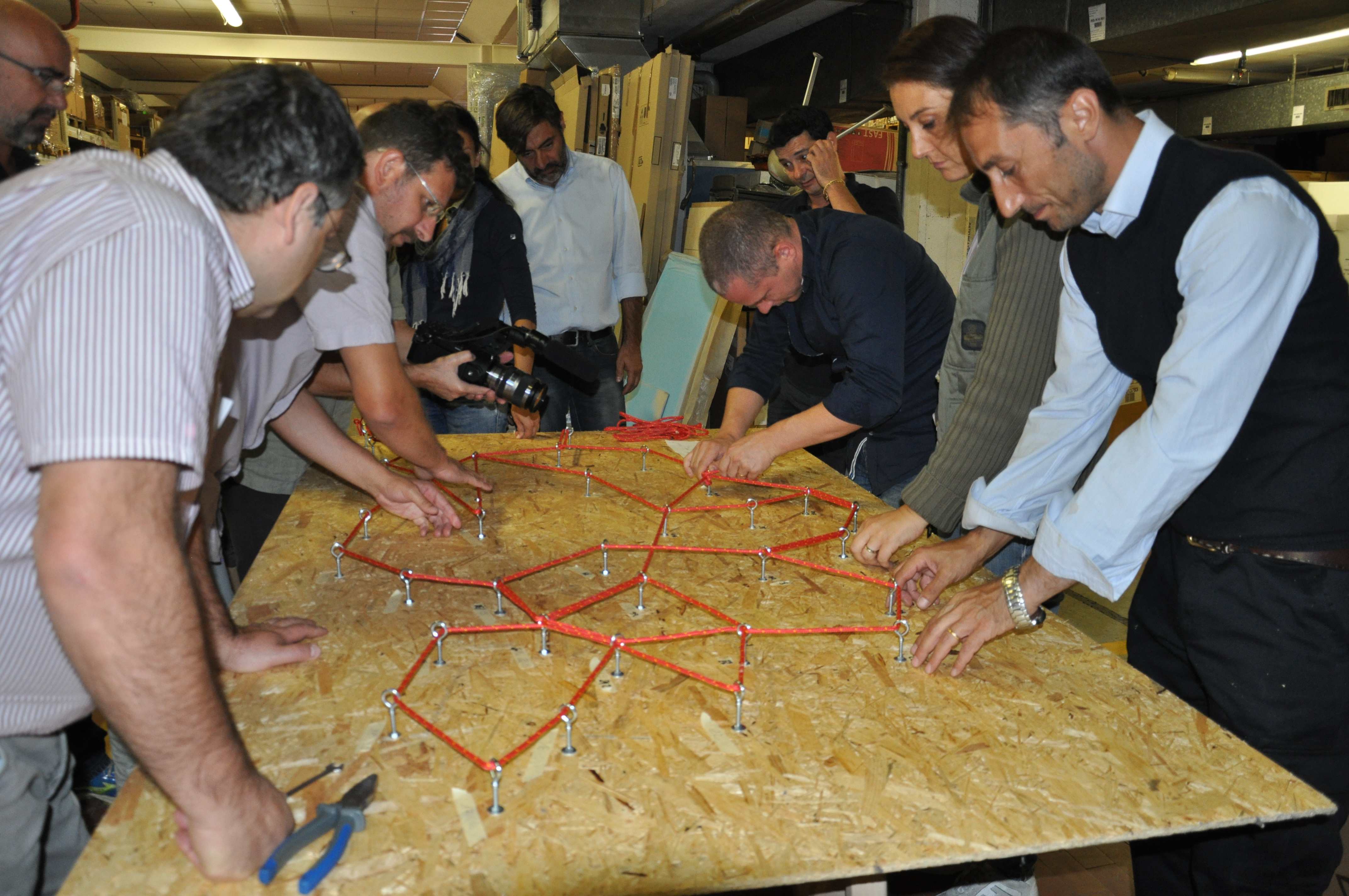 Un momento del workshop Condividere è Connettere, 2012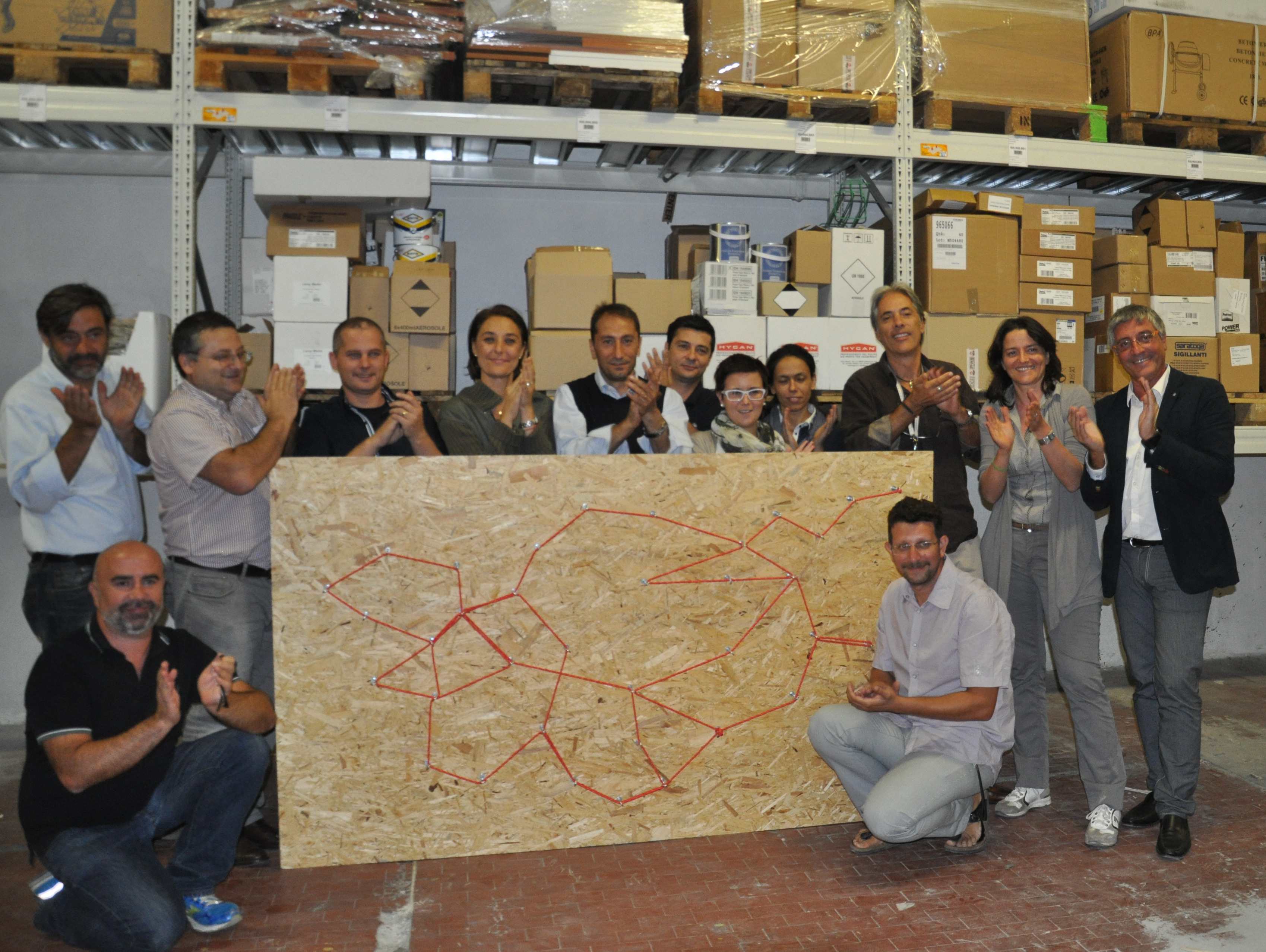 I partecipanti al workshop Condividere è Connettere con l'opera realizzata, 2012
Condividere è connettere is the title that artist Ettore Favini gave to the workshop he conceived and led along with ten employees of Bricocenter Srl – the largest DIY chain in Italy. The workshop took place at the company sales point in Cinisello Balsamo, Milan. The employees were chosen among those who had followed a path entitled Vision during the two previous years, which was aimed at imagining the company in the year 2020.
Participants were supported by the curator and the trainer and were asked to share their "long-term vision", by extracting a series of meaningful words from the story for the company future. These terms were later put into a software for network analysis: every story became a drawing, an abstract picture that collaborators recognized as part of themselves and reproduced with the materials the company sells. The individual contributions allowed to reaching a common goal: making contents and emotions from the Vision path visible, along with the issues and the reflections they dealt with as working with the artist. Finally, every workshop step was documented in a website the artist created with the participants' help.
Ettore Favini's work aimed at collecting experience and emotions that this project generated, through a participated artwork that represents everyone contribution to the company.