Francesca Grilli, HAND #3 – working class, 2017
Title: Hand – working class
Artist: Francesca Grilli
Curator: Marcello Smarrelli
Client: Academy of Fine Arts of Urbino – Visual Arts Department
Number of participants: 35 Visual Arts students
Place: Urbino – Academy of Fine Arts
Year: 2017
Exhibits: Urbino – Academy Gallery, from 31st October to 30th November, Faster Than Light by Francesca Grilli (2015); Urbino – Academy Gallery, from 4th to15th December, Hands by Francesca Grilli and 35 students.
Conference: Urbino – Academy of Fine Arts, 30th October 2017, Innovare l'impresa con l'arte. Il metodo della Fondazione Ermanno Casoli (Modernising businesses by use of art. The Ermanno Casoli Foundation method)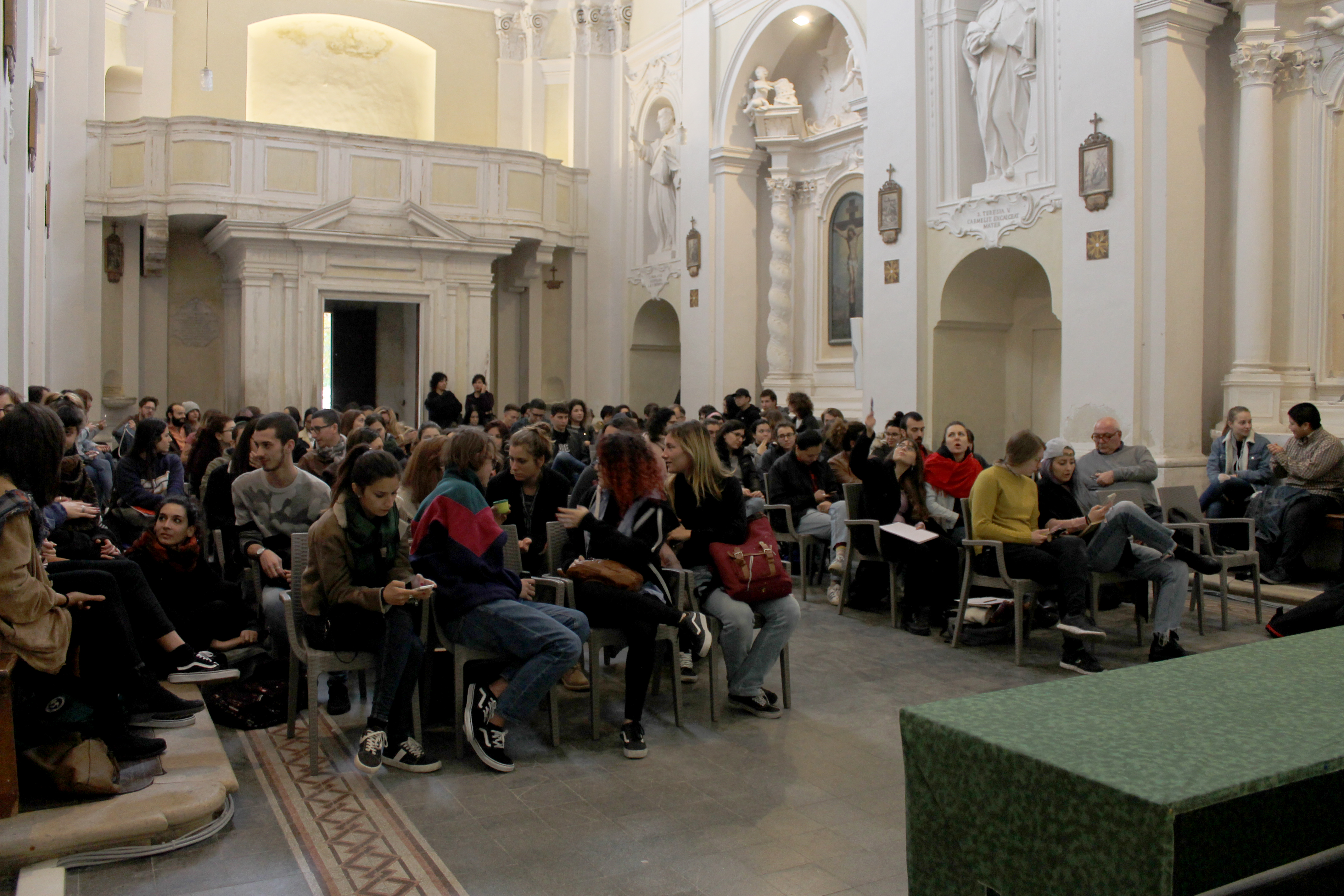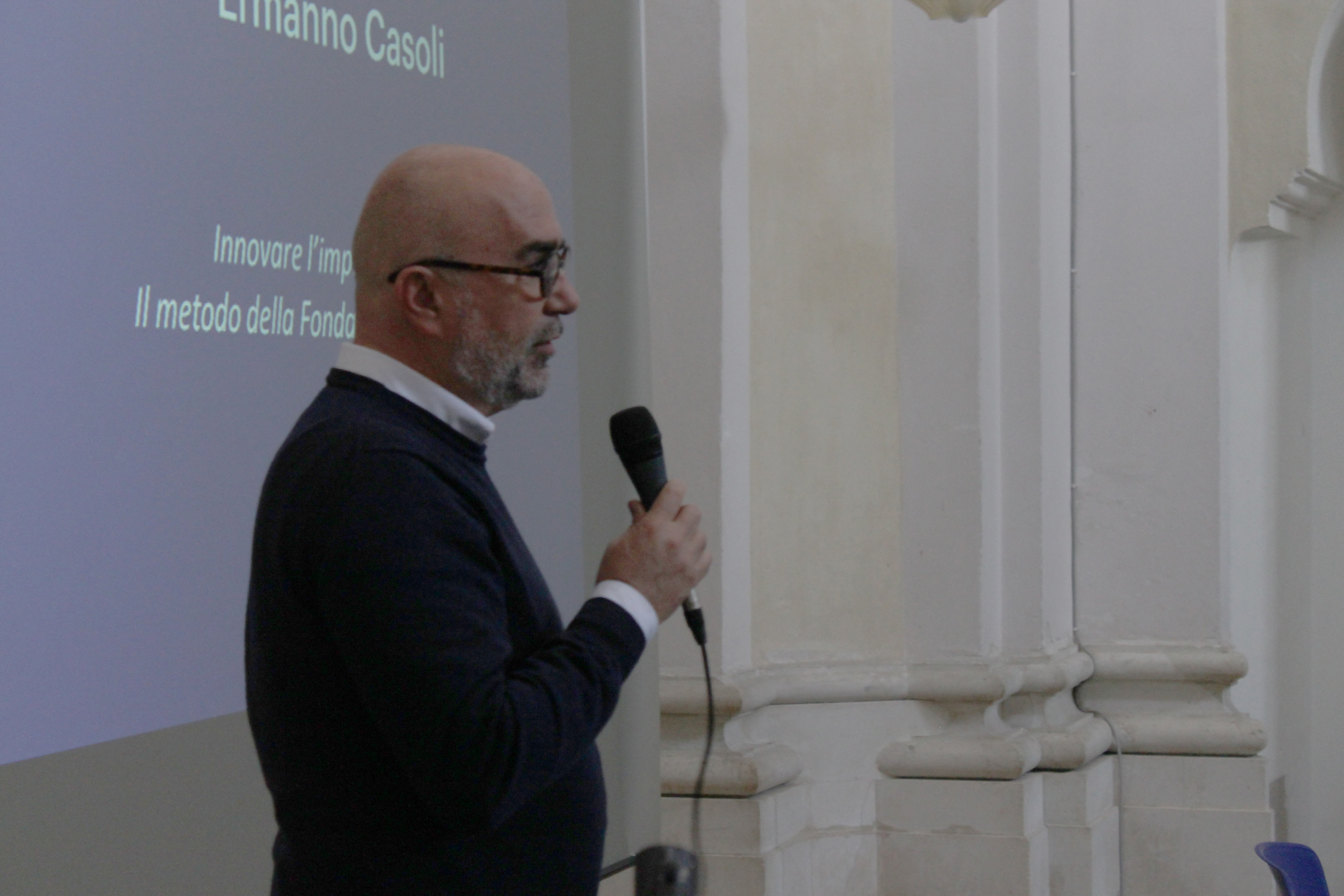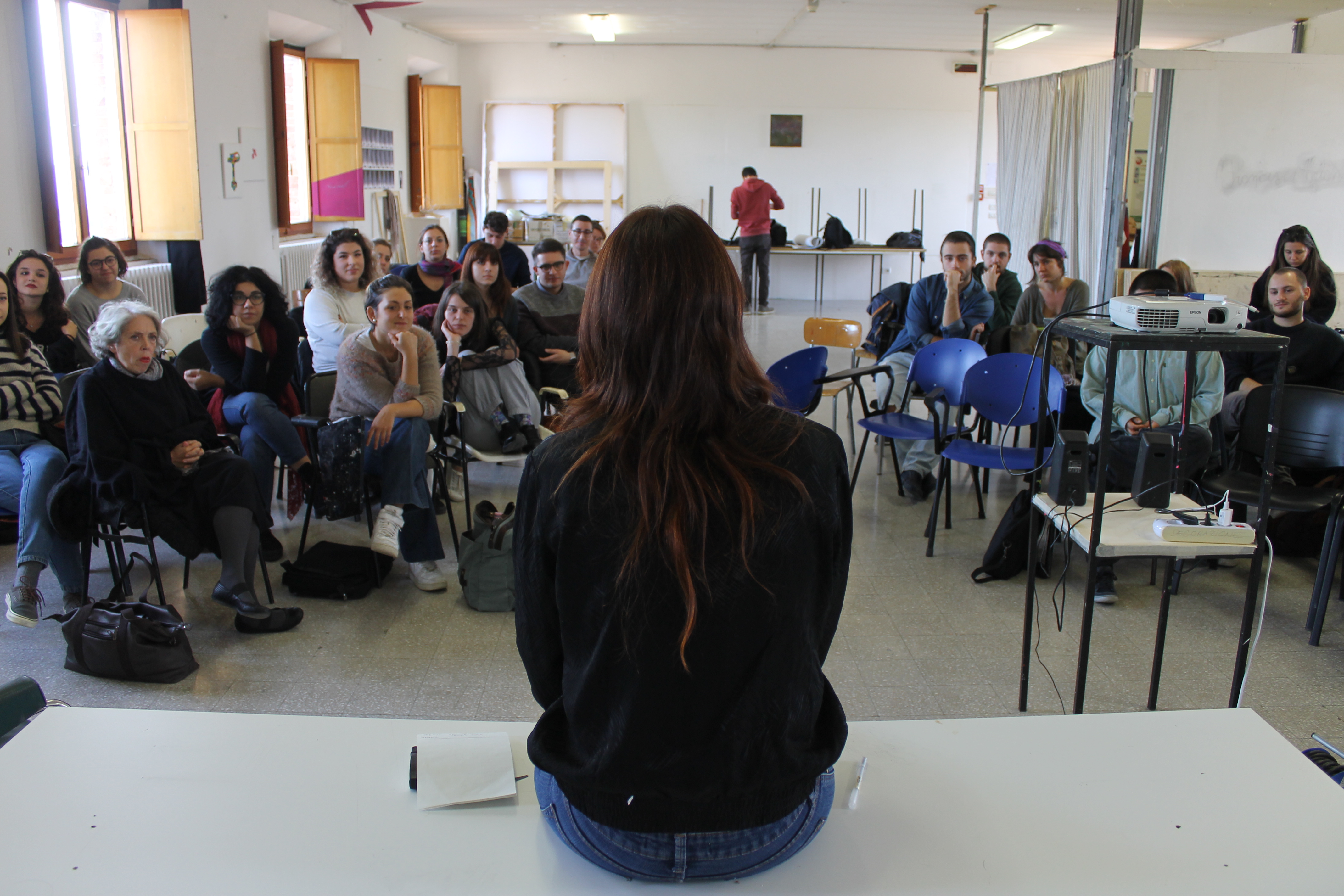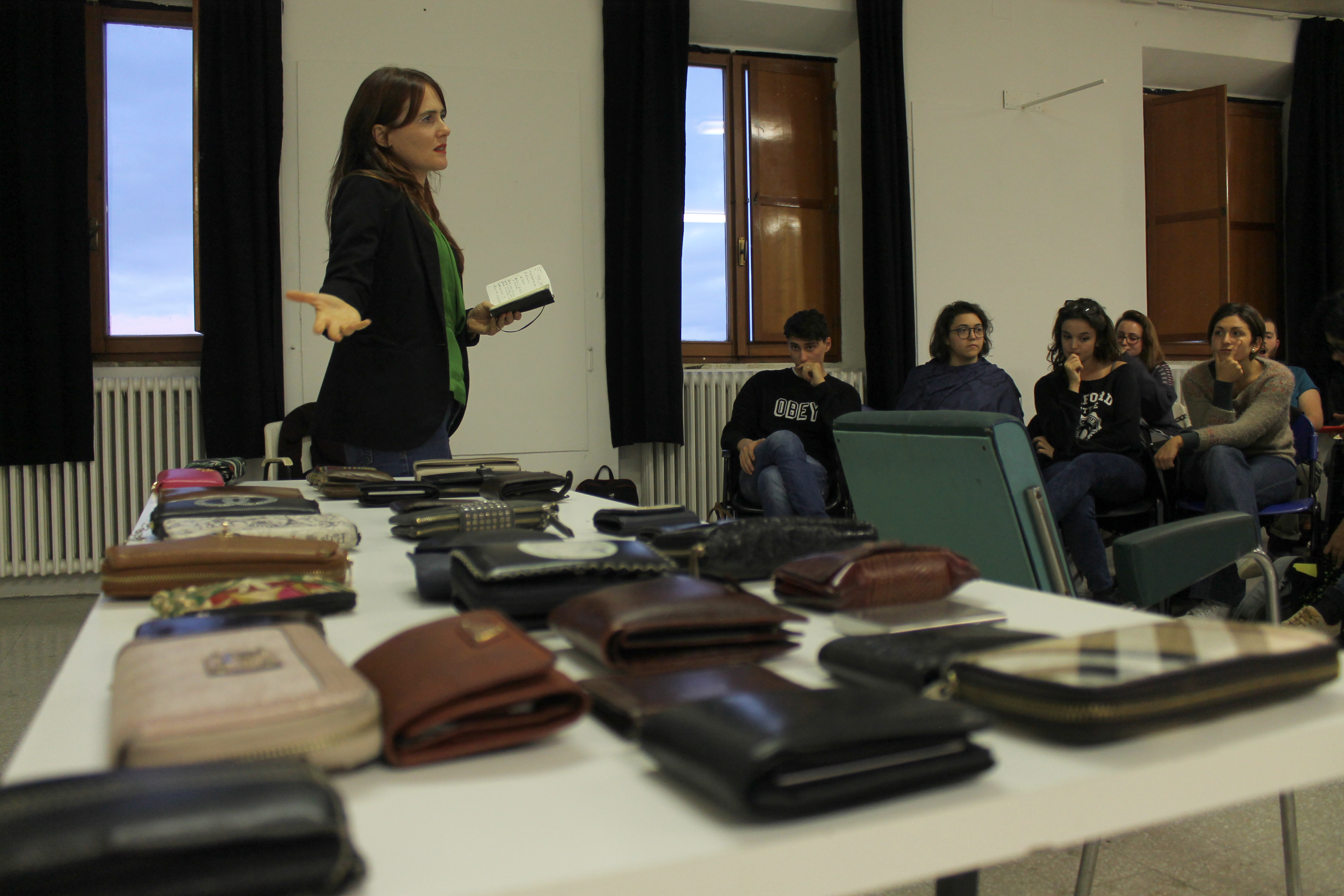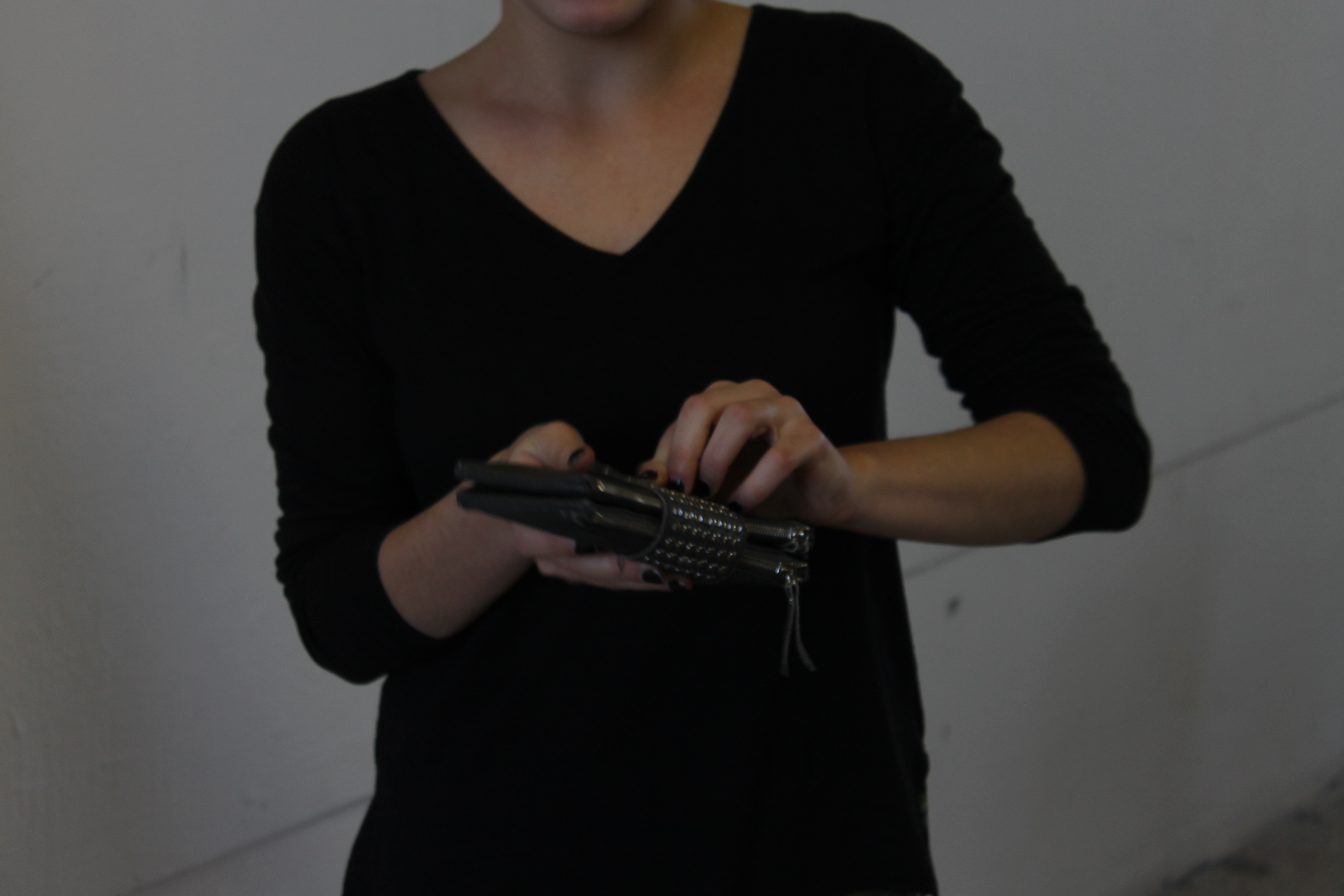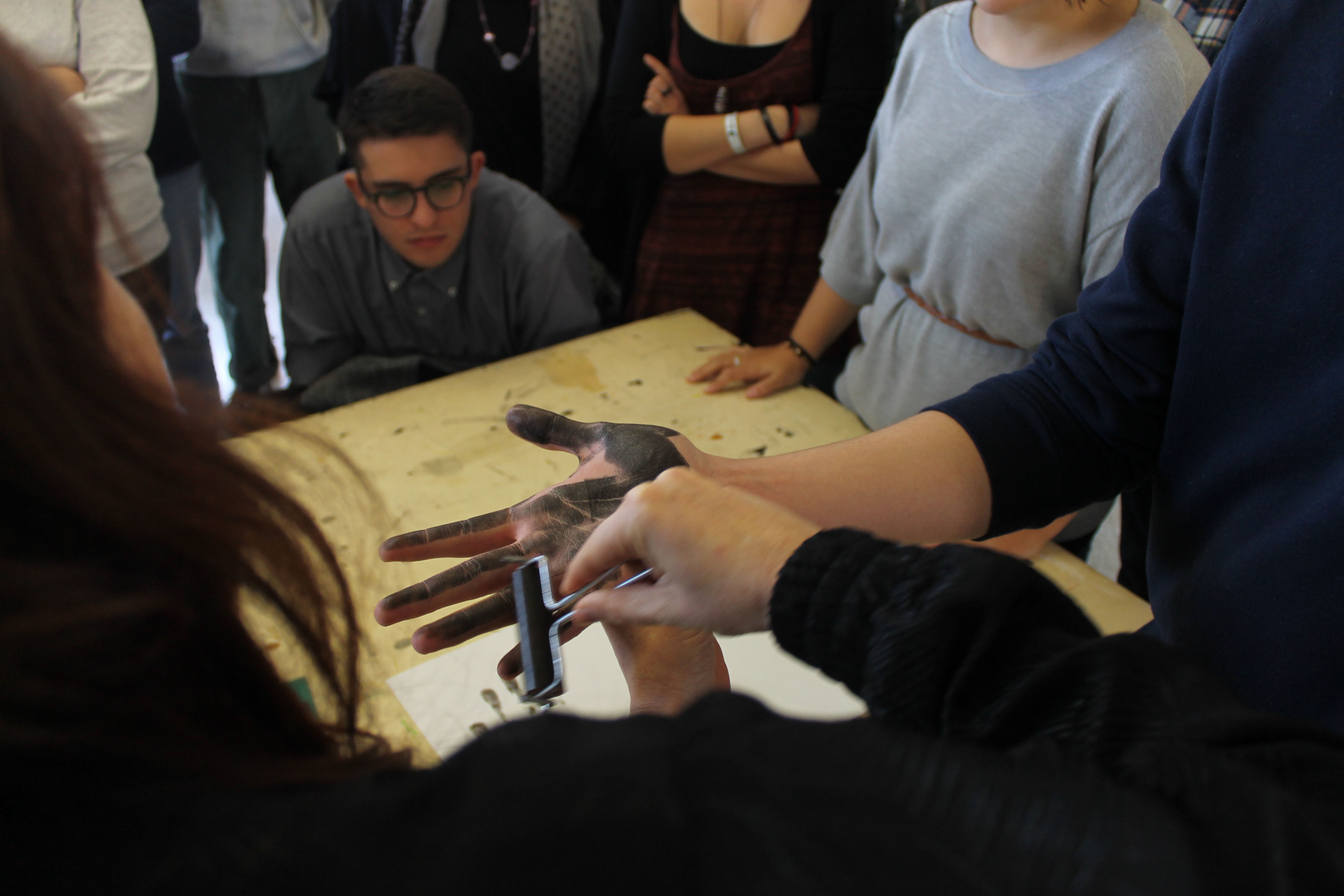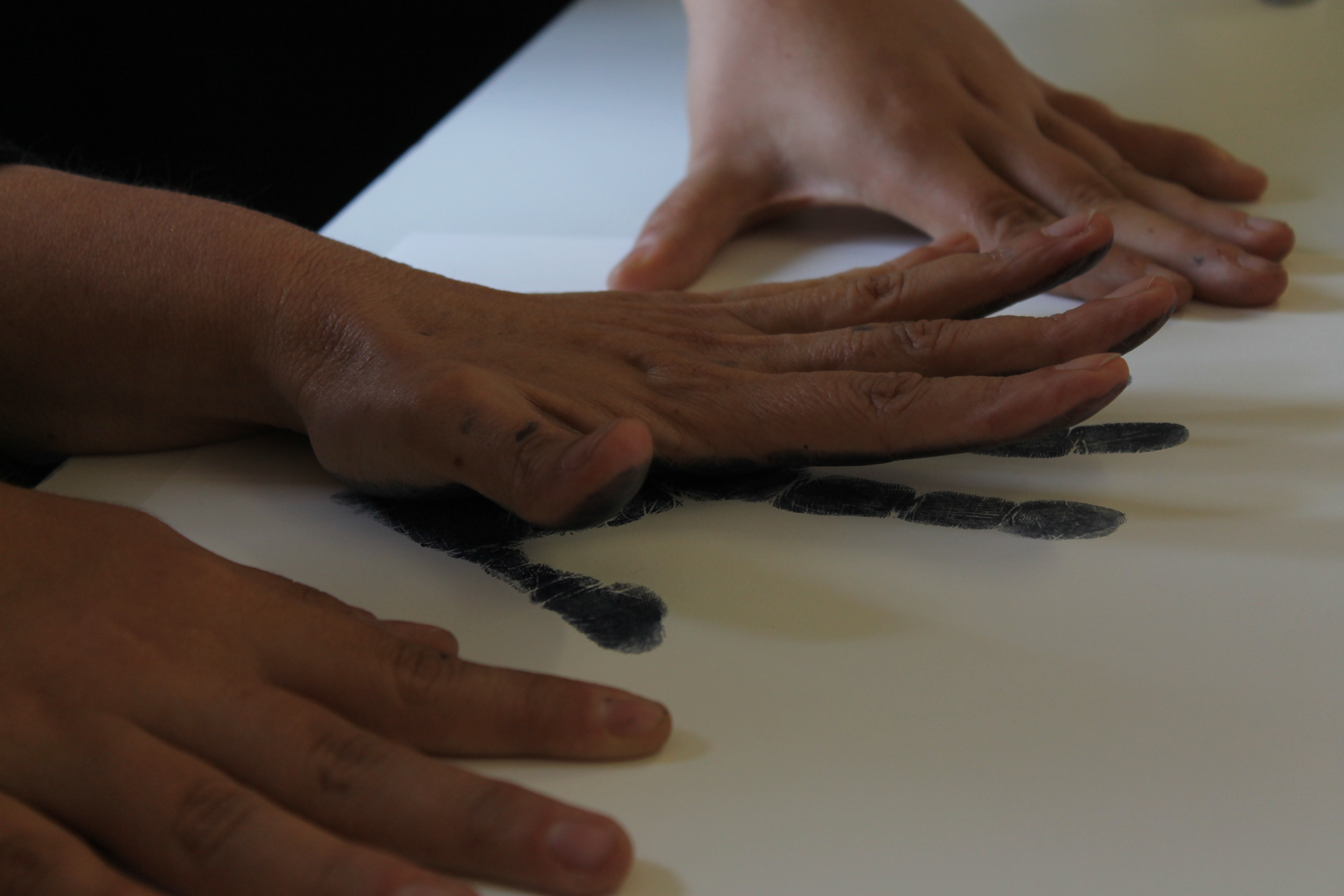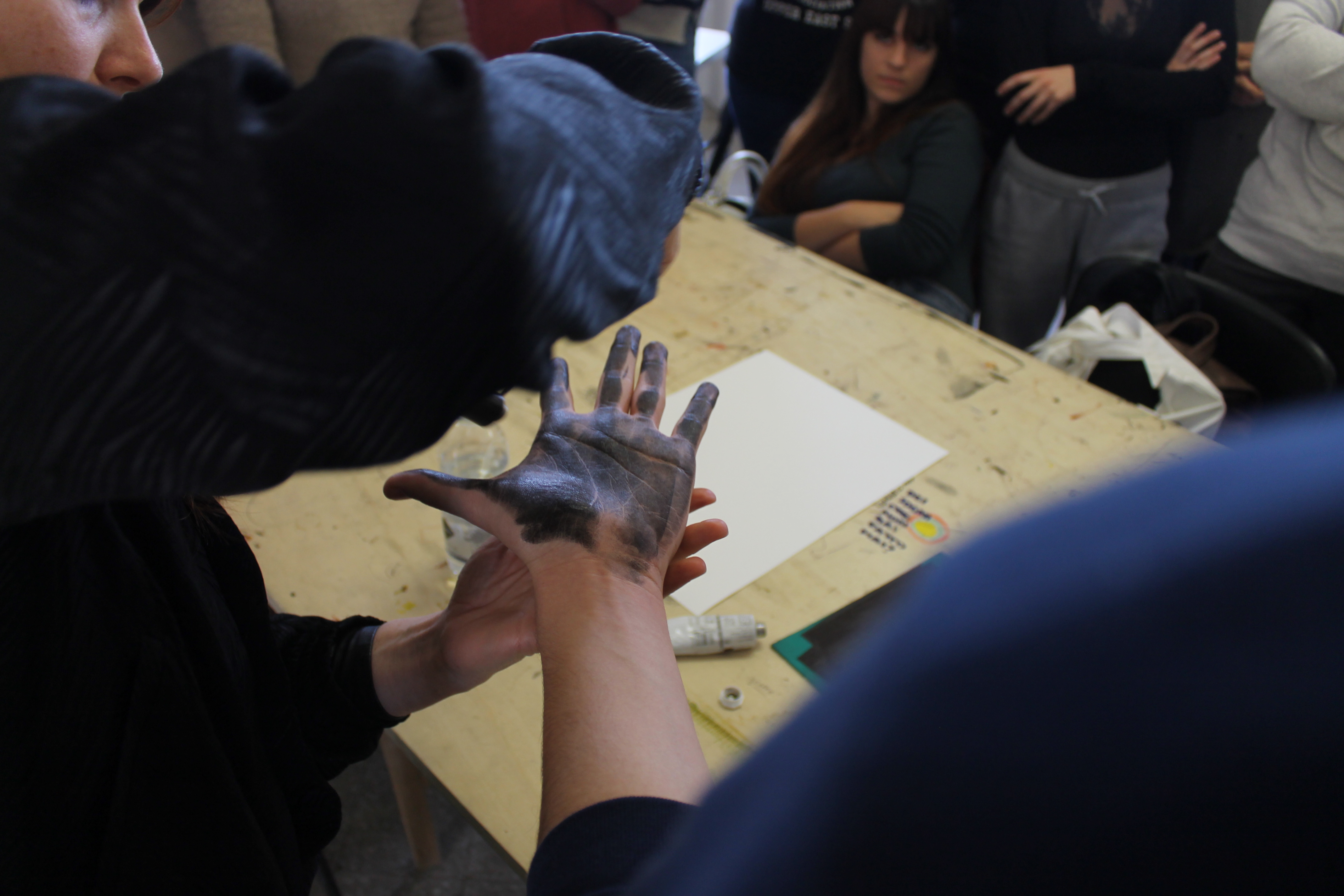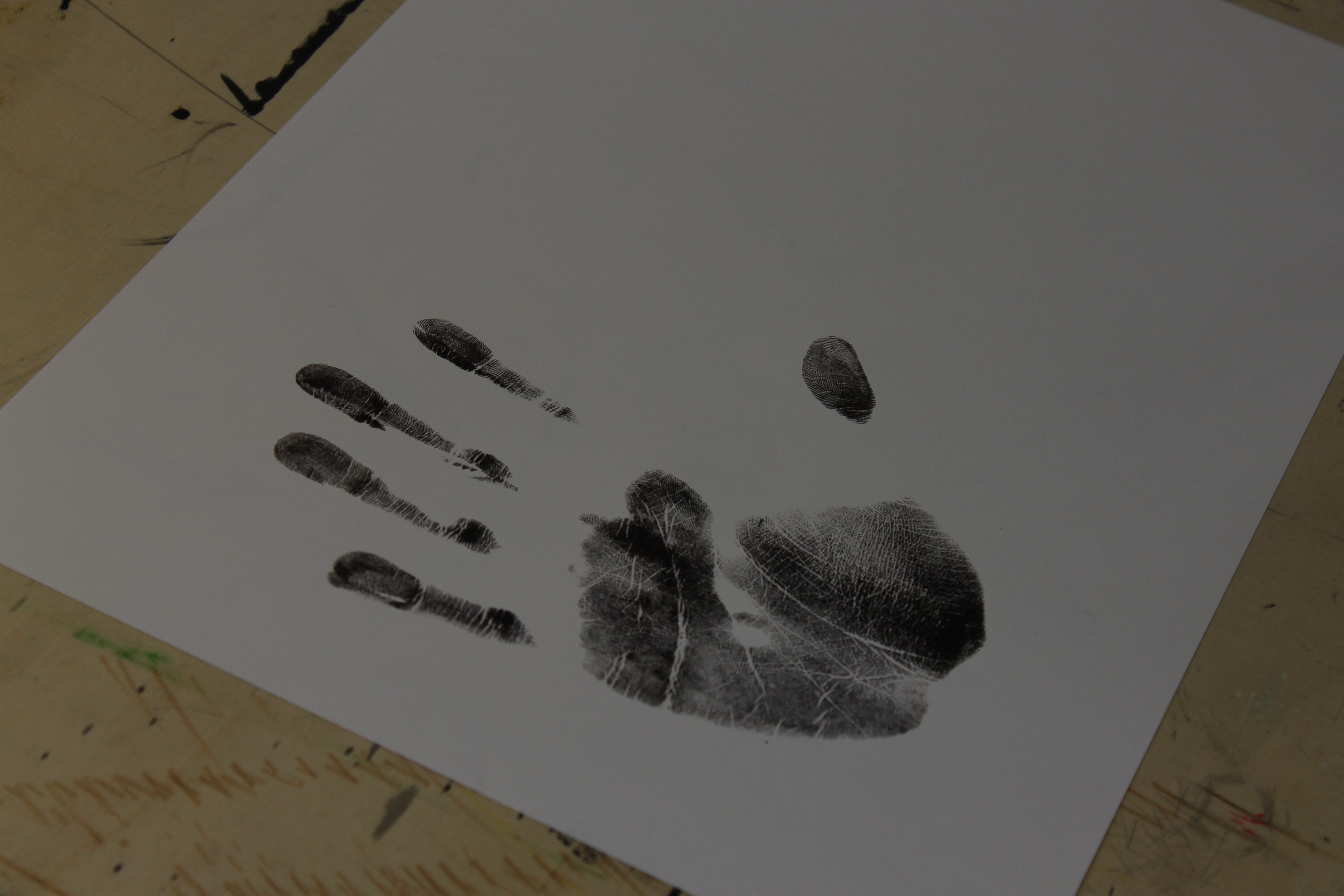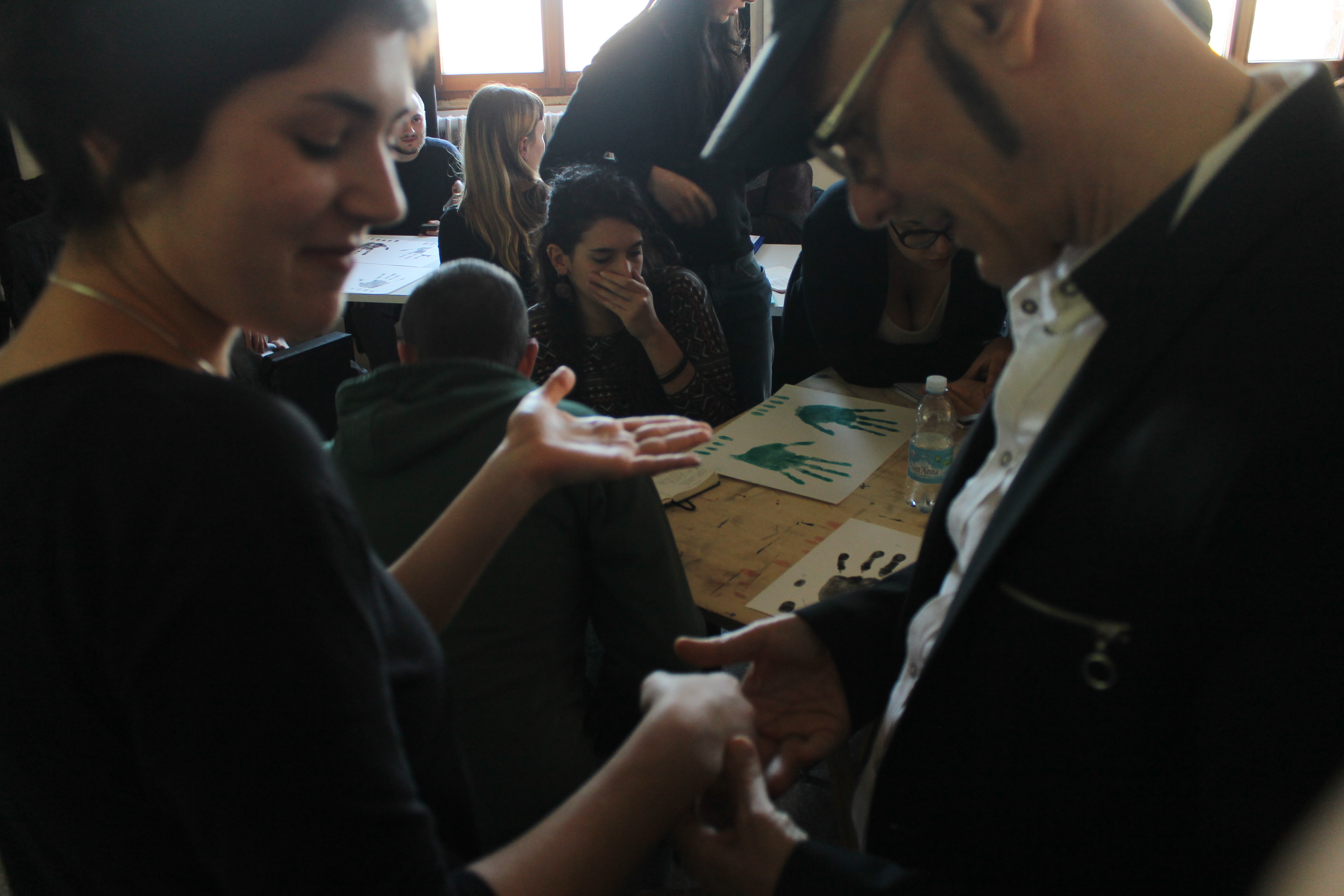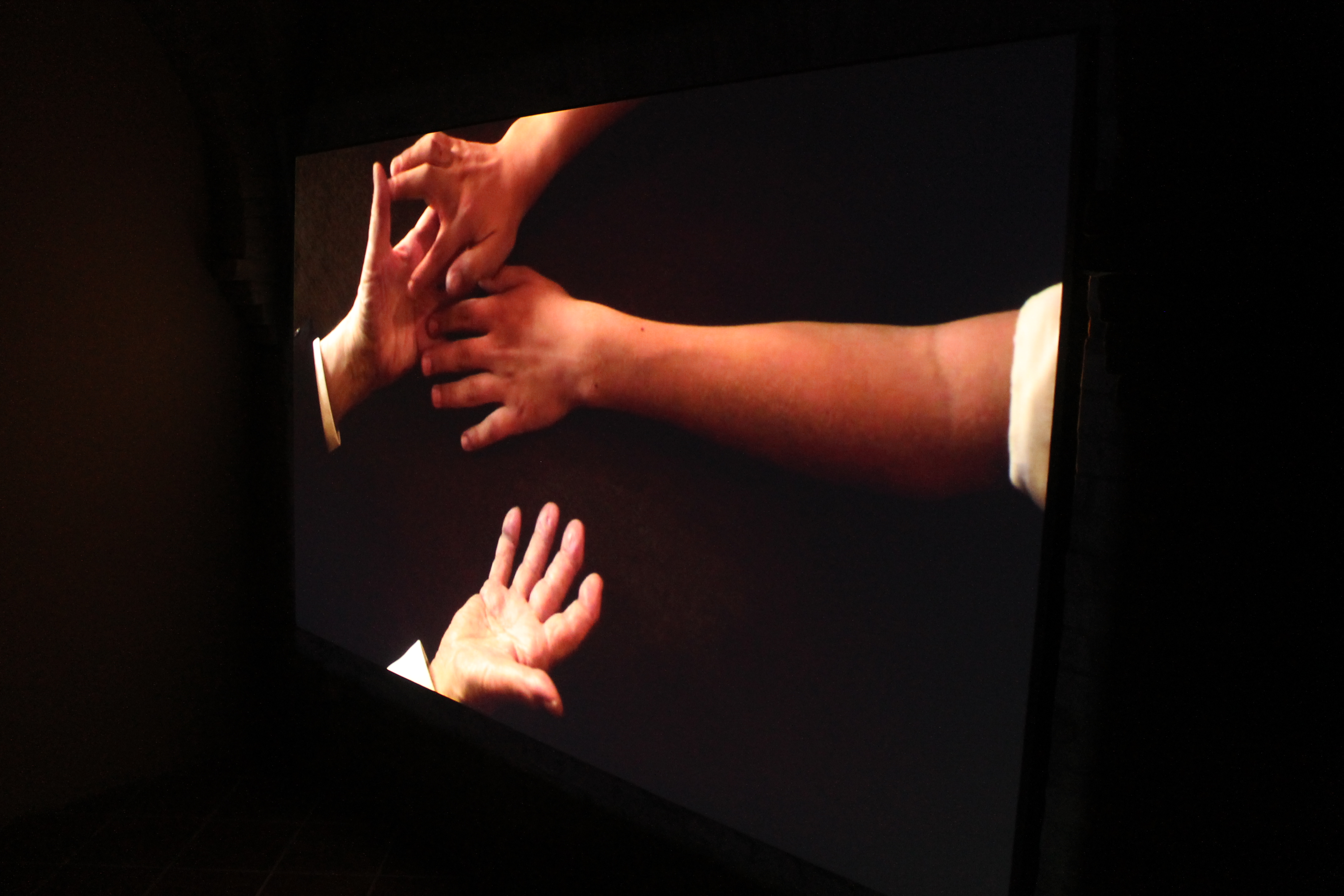 Hand is the title of the working class conceived and developed by artist Francesca Grilli together with a group of 35 Visual Arts students of the Academy of Fine Arts of Urbino. The class was held at the Academy headquarters within the framework of the Arte, tra antropologia e orientamento sinestetico (Art at the crossroads of anthropology and synesthetic orientation) project launched in 2016 by the Visual Arts Department and conceived by Professor Massimo Vitangeli. This peculiar educational programme has seen the cooperation of curators and artists such as Filippo Berta, Angel Moya Garcia, Andrea Nacciarriti and Eugenio Viola, who worked on a series of activities aimed at involving participants.
The working class, which took place over two days, began on Monday 30th October with the public conference entitled Innovare l'impresa con l'arte. Il metodo della Fondazione Ermanno Casoli (Modernising businesses by use of art. The Ermanno Casoli Foundation method), where artistic director Marcello Smarrelli presented the activity of the Fondazione Ermanno Casoli. The afternoon saw the artist speak about her career and works, as well as explain her poetics and technique in order to contextualise the practical activities of the following day, which were structured like a workshop on palm reading, hence the name HAND.
Francesca Grilli provided the students with the possibility to experiment with the part of her research that strays from verbal communication and focuses on the body, with the aim of enabling students to reflect on how one's personality can be reflected by it, thereby prompting a freer, more instinctive reading. The participants learned how to take hand impressions in order to have a complete vision of all their lines and study their shape, colour, softness, and elasticity. The artist was helped by archetype expert Guido Rossetti, who supervised and guided all chirometry exercises. The final stage of the workshop saw the students read each other's palm using the basic palm-reading techniques they had learned during the day.
The two intense days at the crossroads of art and training ended with the with the official public inauguration of the Faster than Light installation (2015), where Francesca Grilli focused on the phases delimiting existence, childhood, and old age, thereby discovering the presence of magical creatures enabling us to subvert society.
The working class continued throughout four weekly meetings in which the students could interact with Francesca Grilli and continued recording their stories,  became then five audio tracks forming a unique sound artwork intitled HANDS installed inside the Academy at the beginning of December and signed by all participants and the artist herself.